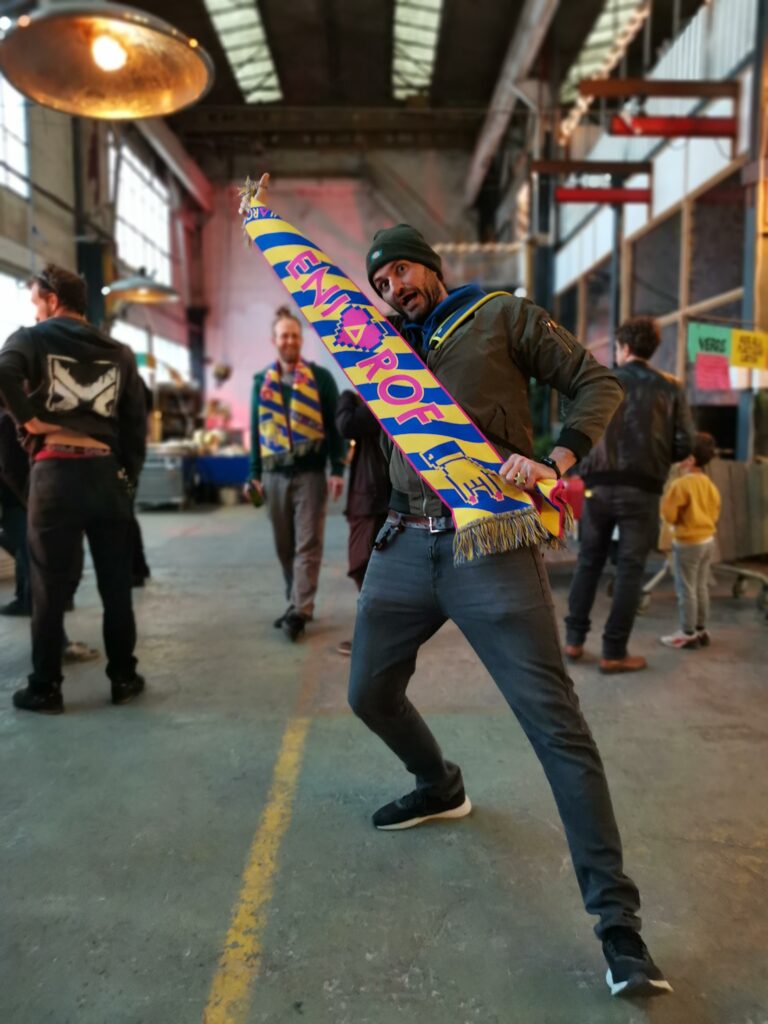 Antonin Fourneau is a digital artist based in Marseille who draws inspiration from a variety of cultures and popular practices. His innovative and original creations explore the intersection of technology, gaming, light, sound, and cinema. Antonin's work takes many forms, including installations, attractions, objects, and events.
A graduate of the Ecole Supérieure d'Art d'Aix-en-Provence in 2005, Antonin's diploma project was a collaborative funfair called Eniarof, which aimed to create a new form of creative event in public spaces. He even wrote a book with Douglas Edric Stanley, called "Eniarof – User guide to make a funfair," which was published in May 2017. Eniarof has been active in France and abroad, with 33 editions since its inception in 2005.
Antonin's work is focused on creating new forms of experiences and pleasure through audience interaction. Between 2007 and 2010, he was selected for residencies in Tokyo, Madrid, Paris, and Lorient, where he worked on his project Oterp, a geo-localized mobile game that invites players to get lost in a sound field, similar to PokemonGo. In 2012, after a trip to China where he discovered the practice of Dishu, Antonin developed and patented a project for a moisture-sensitive material that lights up in contact with water, called Waterlight Graffiti. The technical sophistication of this creation has earned it international acclaim and regular exhibition opportunities.
Fascinated by the public's reaction to his work, Antonin continues to explore the possibilities of smart materials. In 2016, he worked on a memorial project called Luminous Memento, which utilized translucent concrete to create a connected and technologically advanced memorial while preserving the tactile qualities of concrete.
In addition to his artistic endeavors, Antonin also teaches at the game and interactive media school ENJMIN.