7th to 18th December 2015 / Festilab Frankenstein média – Médiathèque Ceccano / Avignon -France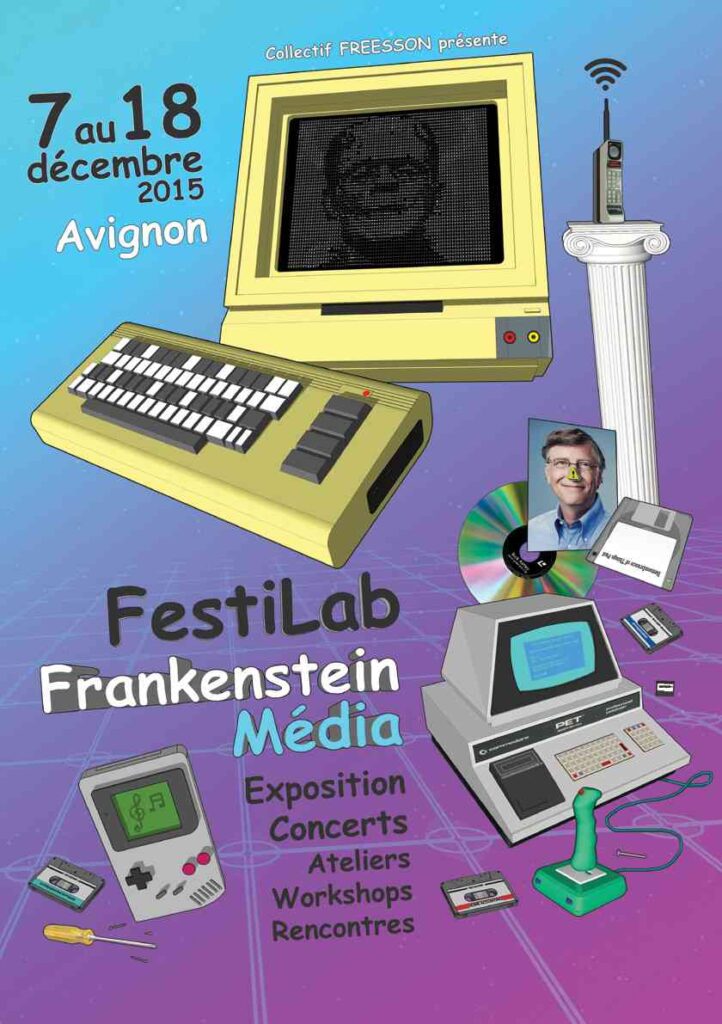 List of guest artists: Catherine Brand, Michaël Martin, Felipe Delgado Lopez, Marion Tamé, f.a.t. lab & sylab and Antonin Fourneau.
List of students participants: Anaïs Nisimov, Mathilde Buenerd, Manon Derain, Chloé Desmoineau, Paul Gaston, Laura Williams, Dyonisos Zamplaras, Louise Pignier, Julien Drochon and Hernan Zambrano.
Coordination: Clémentine Maillol
On the invitation of the Freesson collective and the PAMAL research group from the Avignon School of Art to take part in the Frankenstein Media exhibition.
Guillaume Stagnaro and Antonin Fourneau decided to organize a special Eniarof based on speculative design workshop to create further fictional board games. The students used the Eniarof card game as a starting point to brainstorm and imagine two games per team in five days: one game with no technology and one game that must include electronics. The results of this workshop were displayed in the Ceccano Media Library with some other Eniarof creations and special guest projects like the FUCK project. We installed a chronological display of the technologies and game principles that we had set up with Douglas Edric Stanley during the Eniarof#16 in Beijing for the first time.
here is the list of the creations with some specially made for this Eniarof :