17-19 December 2011 / Parc Blossac / Poitiers – France
List of guest artists : Antonin Fourneau, Manuel Braun, Paul Destieu, Quentin Destieu and Sylvain Huguet (Dardex), Achéopterix, Graffiti Research Lab, les Martins and John Lejeune, students from EESI (École Européenne Supérieure de l'Image Angoulême-Poitiers)
Eniarof was invited to the festival just before Christmas, in the Parc Blossac in Poitiers, during the real fair of the city. After the big wheel, the cotton candy and the rifle shooting, let's go to the strange attractions proposed by the Eniarof team! A weekend placed under the sign of offbeat fun!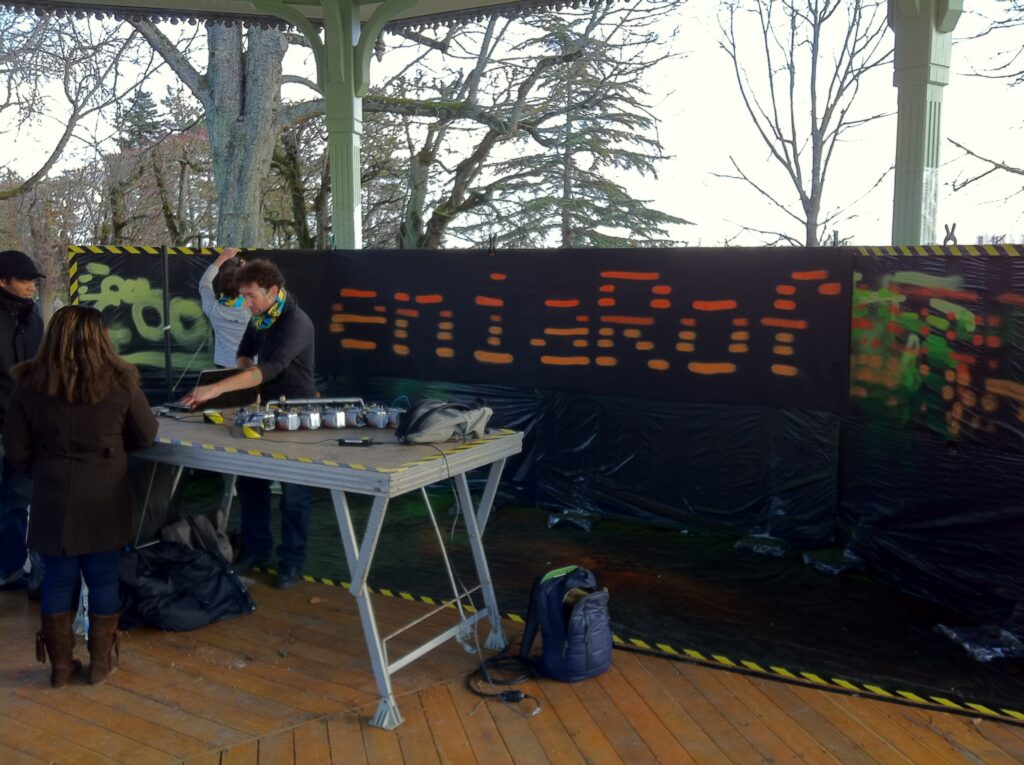 Near Tag Quality by the Graffiti Research Lab, a graffiti matrix printer designed by the Graffiti Research Lab. This project is composed of seven paint cans that are mechanically operated by seven solenoids. To automate the whole, an Arduino board allows to drive each solenoid in order to write a memorized sentence.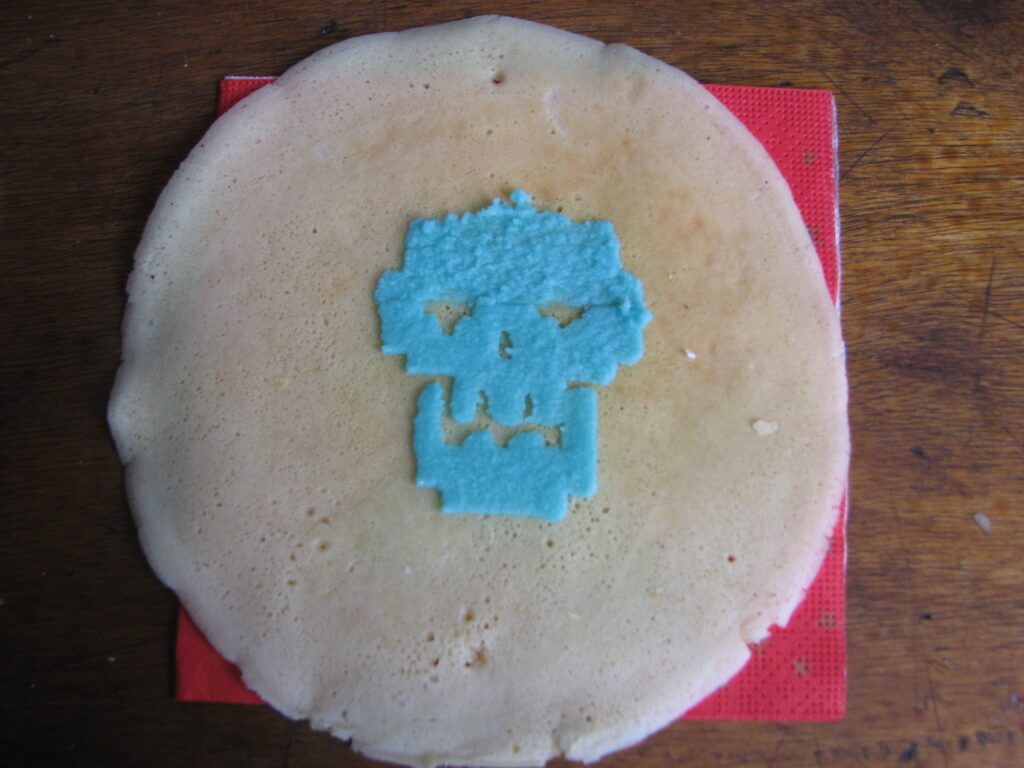 Printing on pancakes by Les Martins and John Lejeune, at a time when 3D printers were just beginning to make their way into the public consciousness with the advent of the Makerbot, Eniarof offered visitors the chance to sample famous crepes filled with ingredients printed by modified Makerbot machines.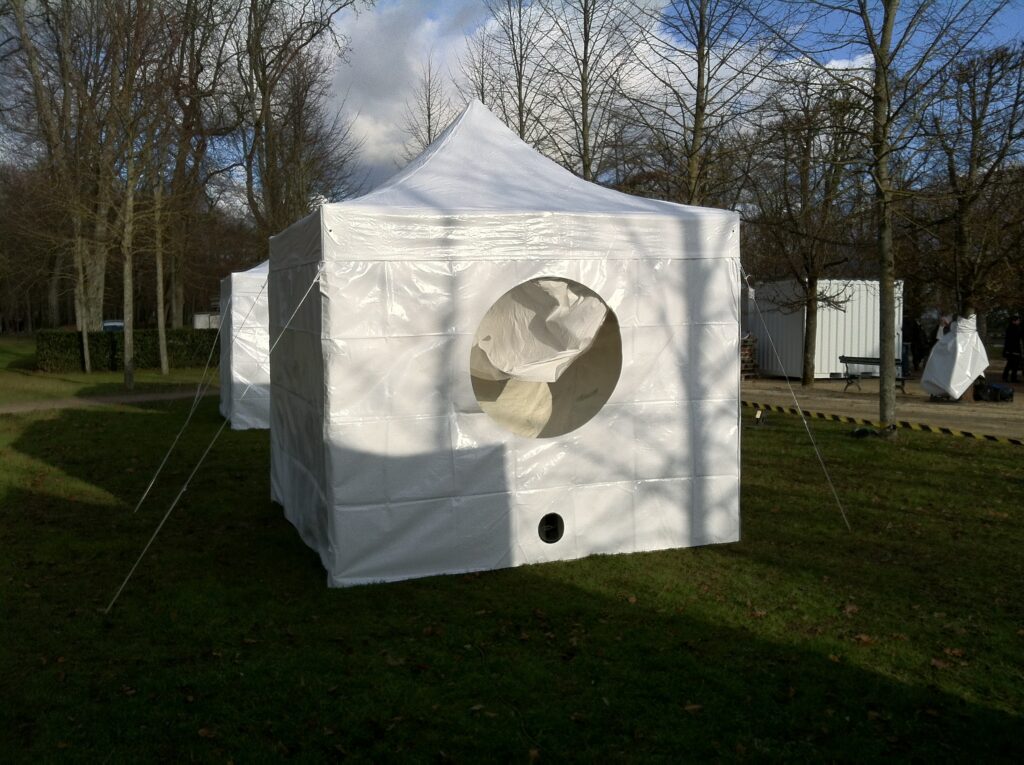 Nadal by Paul Destieu, in a new version developed as a site-specific purview. The installation proposes a degenerated form of tennis loaded by a tennis ball machine. The robot propels balls on a meticulously calibrated trajectory in order to generate a bouncing loop through the space. The installation produces a kind of clinical juggling generated by a radical and mecanical purview. The installation questions notions of shifting process in order to produce an innovative plastic concretisation of circulation within a steady space.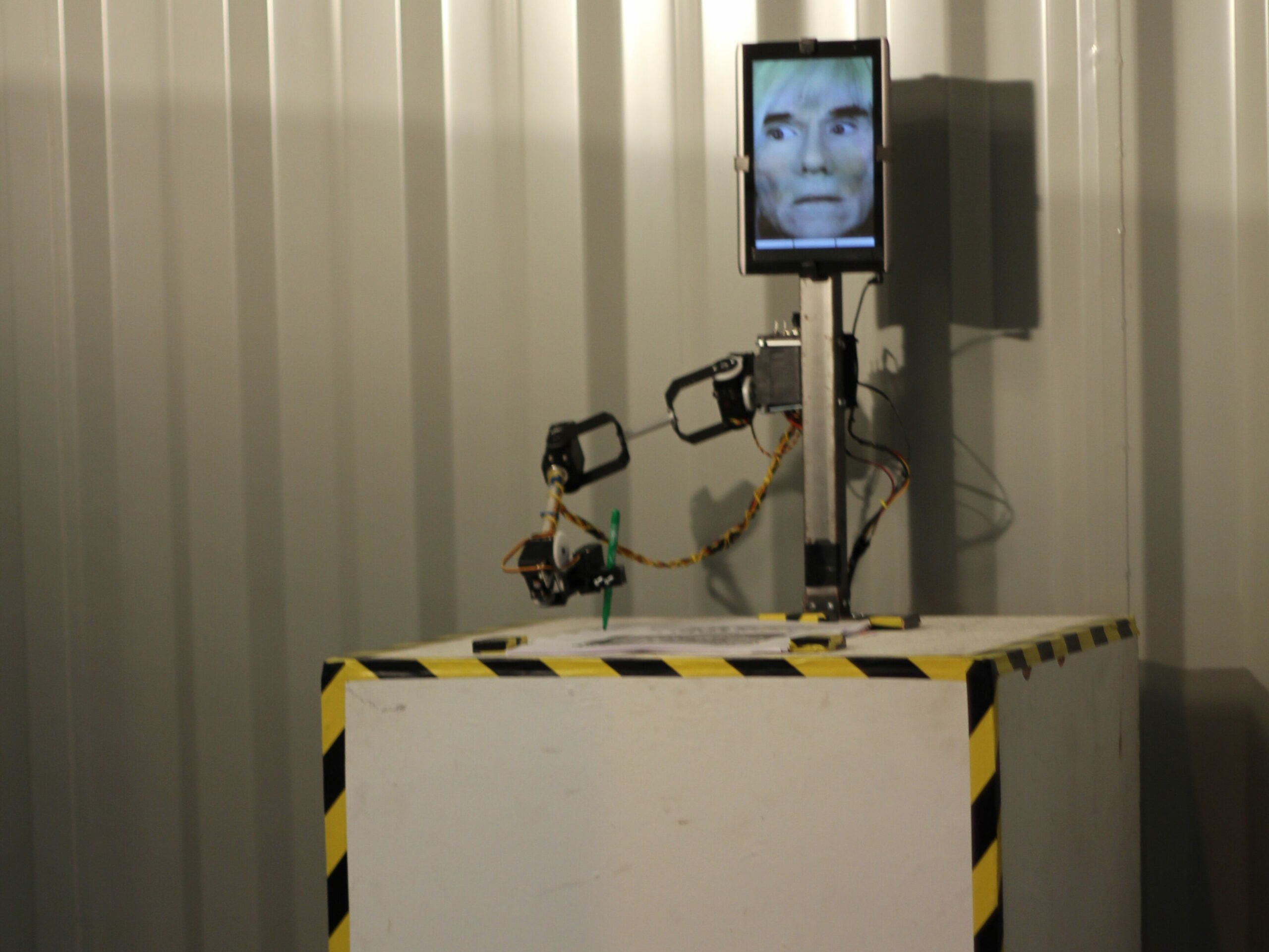 The Forger by Quentin Destieu and Sylvain Huguet (Dardex), an interactive robot with which the spectator can get the Andy Wharol's autograph.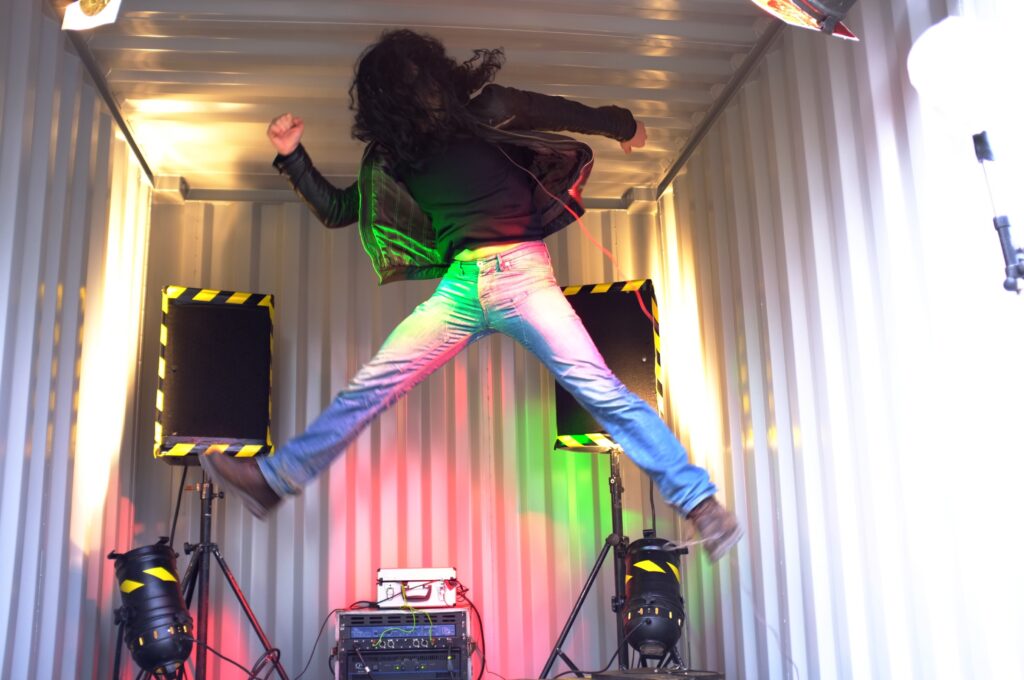 RR by Antonin Fourneau, have you ever dreamed of being a rock star? Well, have I got the experience for you! Imagine a stage where you don't just listen to the music, but you become the music. With each passing moment, the hard rock gets louder and louder, and you have to headbang harder and harder, all while sporting some amazing wigs. It's an experience unlike any other, where you get to live out your rock and roll fantasies and truly feel like a superstar. So come on down and let's rock and roll!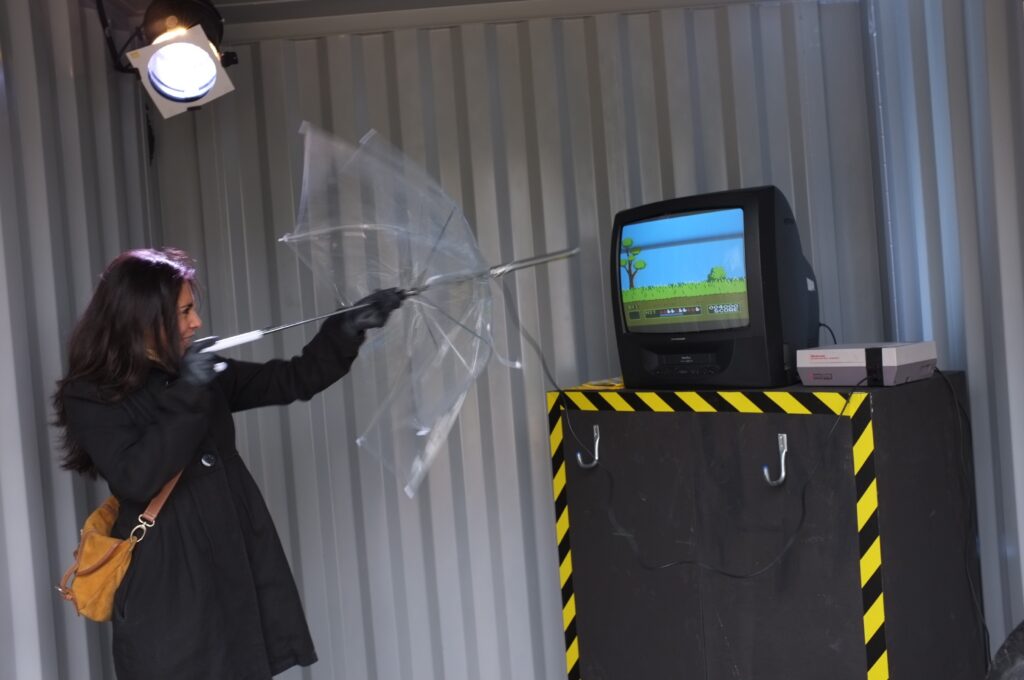 Shooting in the rain by Manuel Braun and Antonin Fourneau, experience the joy of hunting ducks with an umbrella. An alternative controller of the more commons video game gun. The video game that was mirrored in this exhibit was, of course, Duck Hunt.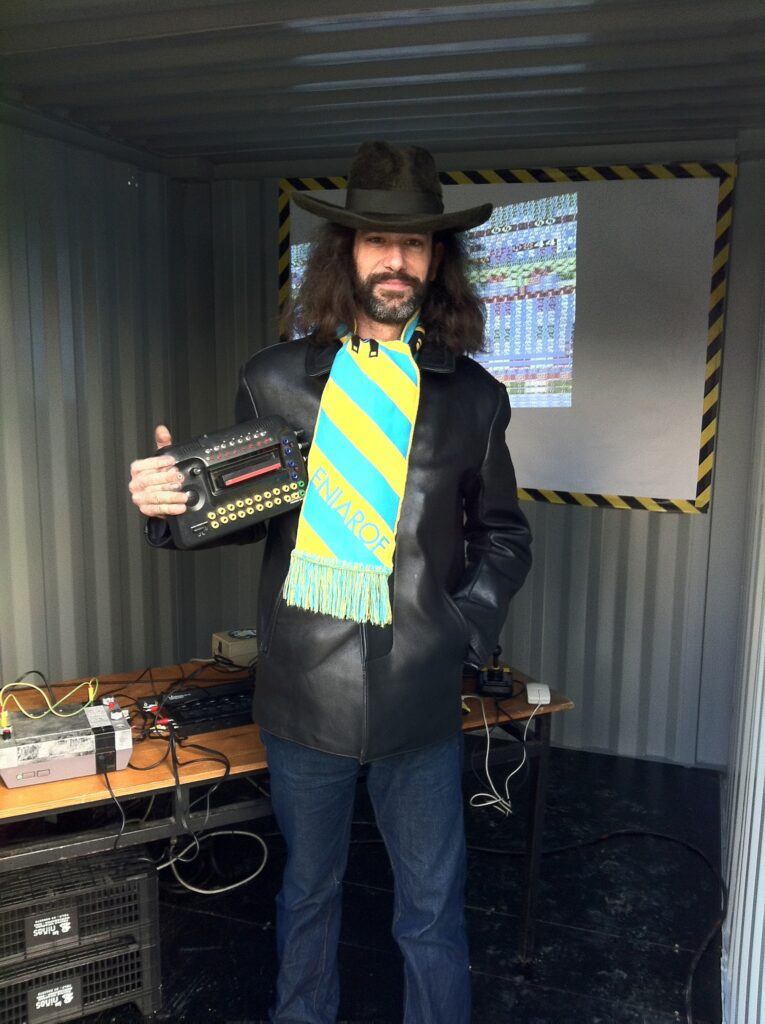 ArchéoMuseum by Achéopterix, Archaeologist of contemporary technologies, low-tech specialist shows here a part of his collection of weird and amazing objects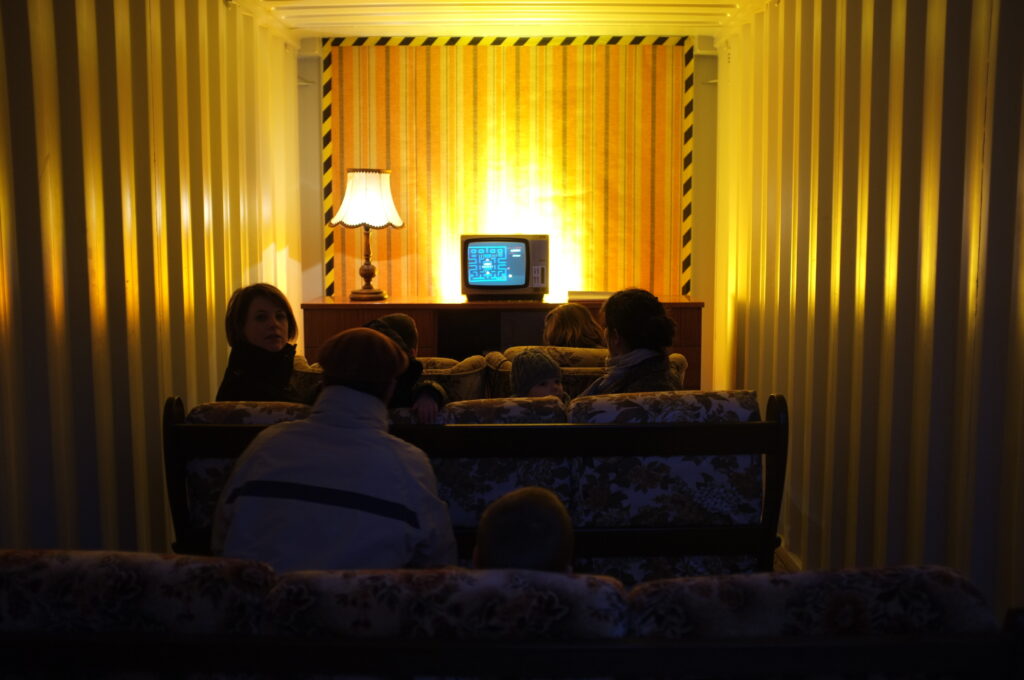 Eggregor8 by Manuel Braun and Antonin Fourneau, try to imagine how to play Pacman but 8 players at the same time. nervous breakdown assured and spectacle guaranteed for the observers.
And 3 installations by the students of EESI (École Européenne Supérieure de l'Image Angoulême-Poitiers), made during a workshop :