9th April 2010 / Kontact sonoreS / Châlon-sur-Sâon – France
List of guest artists : TM, Manuel Braun, Jankenpopp, Raphael Isdant, Antonin Fourneau and Philippe Coudert.
After a successful first participation of Eniarof during Kontact Sonores 2009, the festival's organizing team invited the Eniarofers once again for an even more successful event, alongside fabulous musicians such as Bernard Parmegiani, whom you can even see on Domoludens :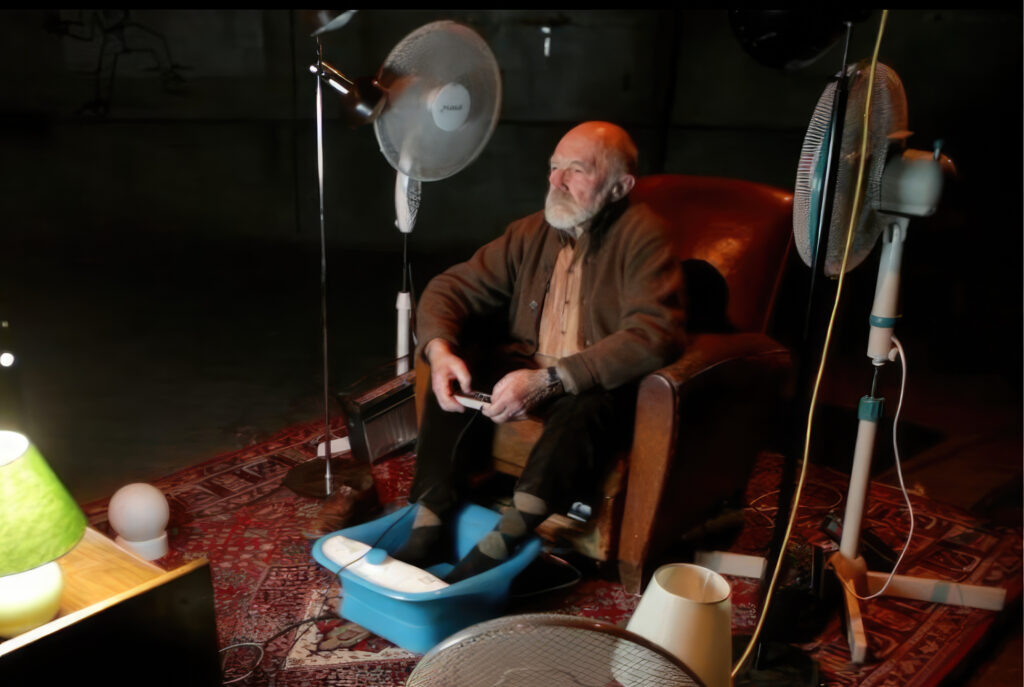 Domoludens by Manuel Braun and Antonin Fourneau, a screenless car racing video game where feedback is provided by the electrical devices around you.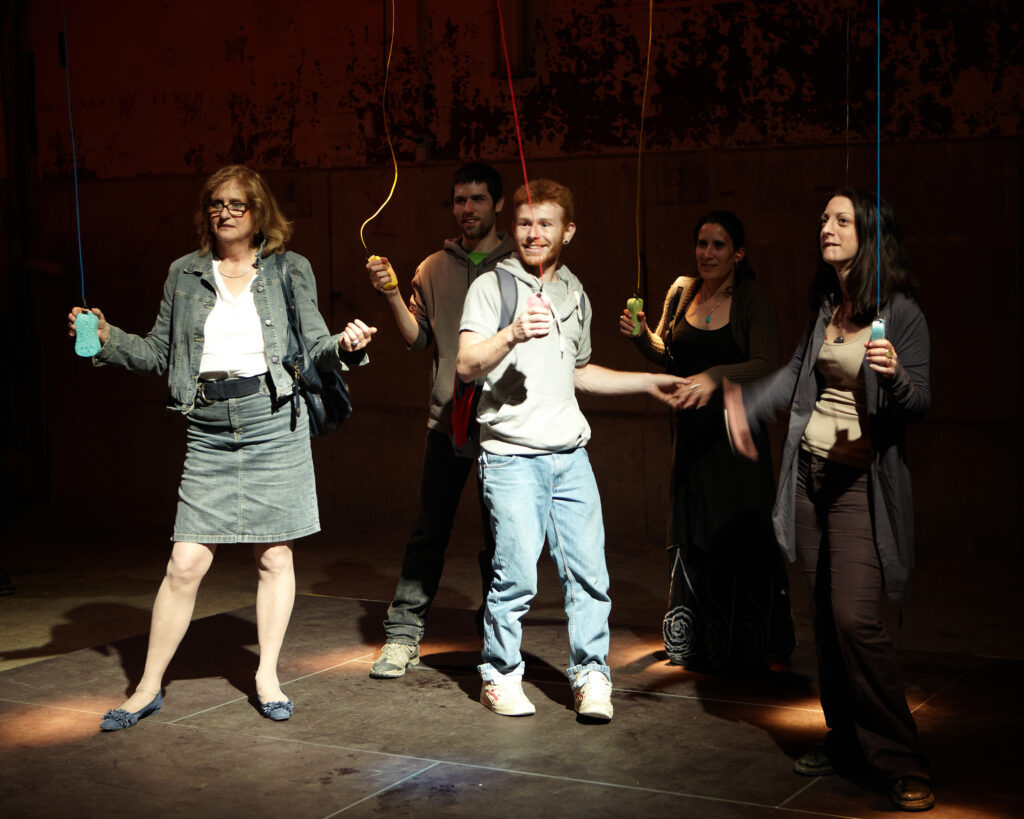 Spongegame by Manuel Braun and Antonin Fourneau, how to play Tetris with sponges. Grab a sponge and high-five your colleagues to move the pieces in the Tetris game. A MakeyMakey before its time.
À Battre by Raphaël Isdant, a drum set connected to a PlayStation which allowed players to play Tekken through percussion.
Krumparcade by TM, by dancing krump-style in front of an arcade machine, you tried to achieve the highest score.
Pêchemusical by Philippe Coudert, a rotating inflatable pool with a color recognition camera system acted as a barrel organ, in which people could catch and move notes with their fishing rod.