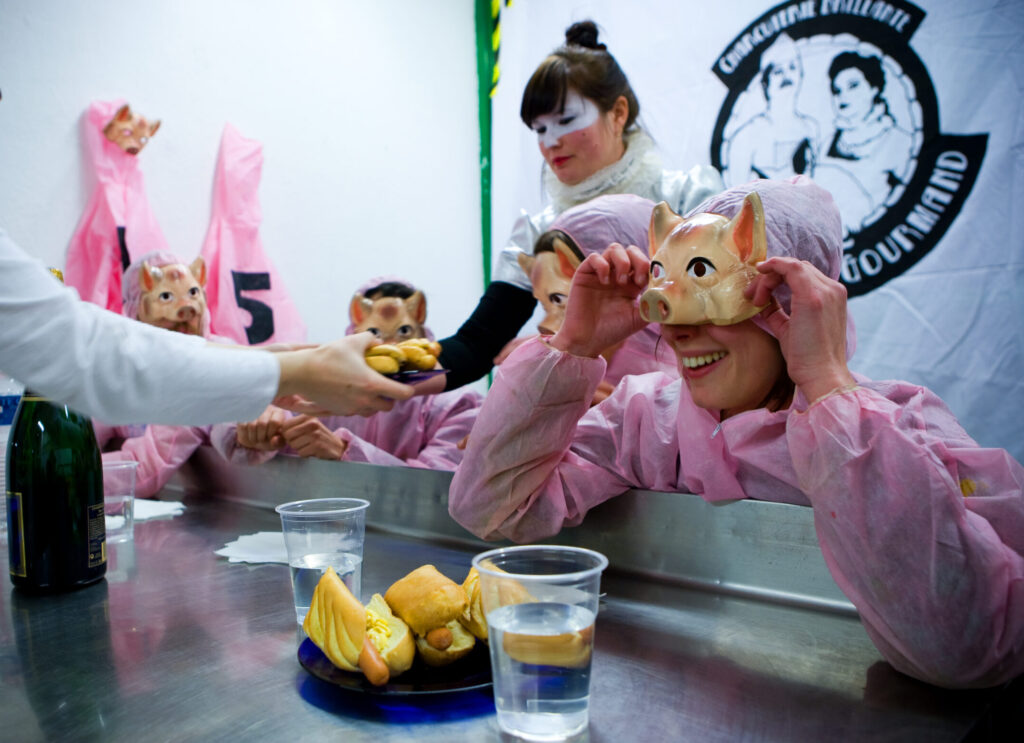 Eating contest where participants are dressed as pigs and presenters as disco butchers.
A satire on today's eating habits and food production.

La charcuterie Brillante is a performance based on an original idea by Anna Chocola. Costume has been designed by Anna Chocola and logo by Thomas Michalak.

The 2 pre-selections are speed contests. Two contestants of each pre-selection goes to the final.
The eating contest final runs for one hour. Contestants can eat as fast as they want, but by the end of the hour, or if the charcuterie runs out of hot-dogs the competition ends. The pig who eats the most is the winner.

Rules:
Each contestant must wear a pig costume, including a pig mask and pink overalls.
Each contestant has to accept the Butcher's treatment.
Contestants are fed hot-dogs by the Butcher's wife.