November 2009 / Maison Folie – Wazemmes / Lille – France
List of guest artists : Manuel Braun, Antonin Fourneau, Jankenpopp, Thomas Michalak, Pierre Andrieux, Anna Chocola, M. Moo, Loïc Horellou and Djeff Regottaz
To celebrate the 5th anniversary of the Maison Folie Wazemme, a small Eniarof team is setting up 6 attractions alongside other guests such as Antoine Defoort and the France distraction collective, as well as the team from Groland.
The attractions include: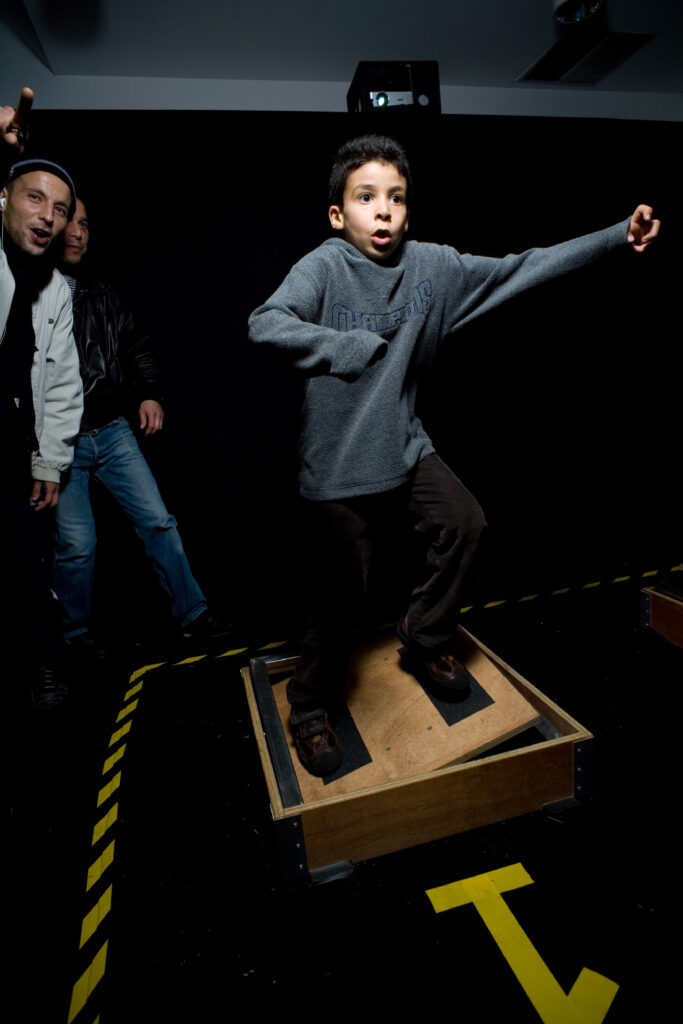 Hyperolympic by Djeff Regottaz and Loic Horelliou: a balance board from another time for playing the game track & field while swaying on an unstable balance system.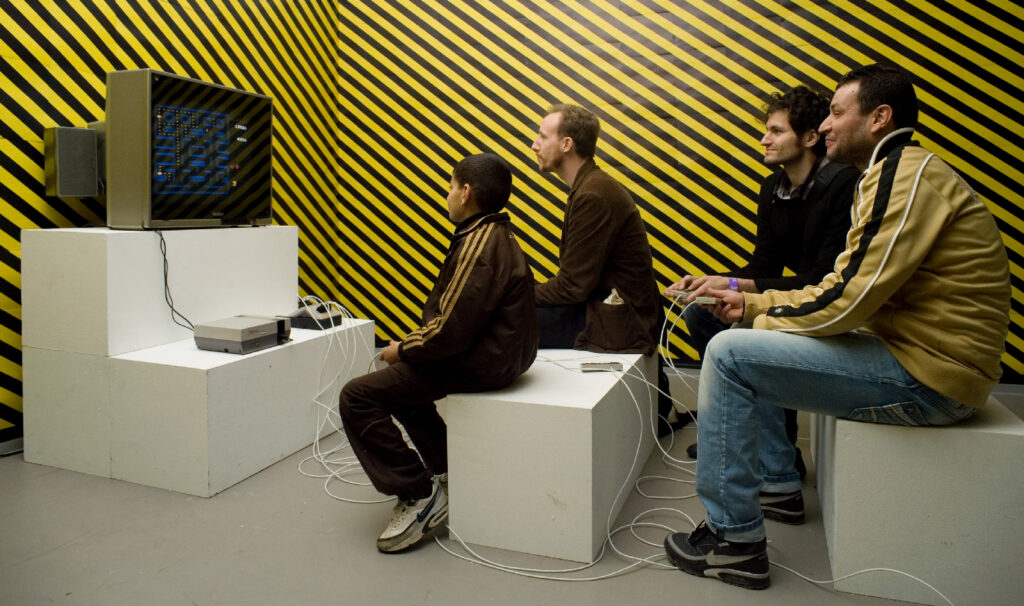 Eggregor 8 by Manuel Braun and Antonin Fourneau: a modified Nintendo 8bit that allows up to 8 people to play the game "Pacman" at the same time. Be careful, things can quickly get competitive and a spectacle is guaranteed.
RR by Antonin Fourneau: a stage where you had to wear wigs and headbang to play hard rock that gets progressively louder.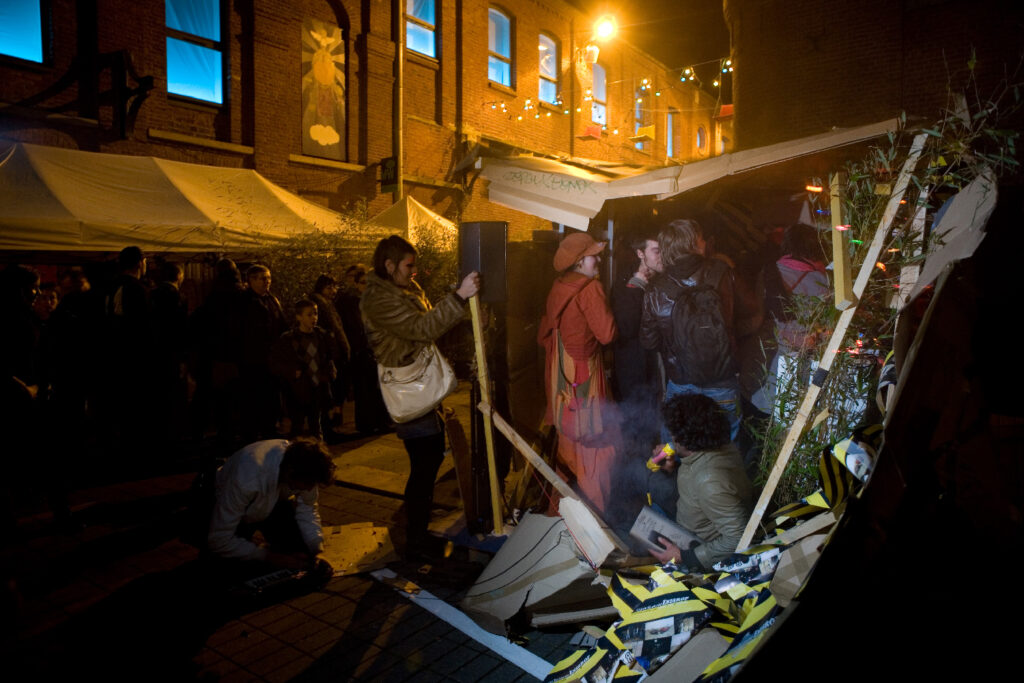 Cuicuibox by Jankenpopp, Lord Kiitchi (Pierre Andrieux) and TM (Thomas Michalak), a 2x2x2m concert box that delivered an intense show that often ended in the destruction of the concert hall.
Domoludens by Manuel Braun and Antonin Fourneau: a video game without a screen for car racing, where feedback is given through the electrical devices around you.
Tuned wheelbarrow by Maxime Berthou: a wheelbarrow with a lowered wheel and a big sound system inside.