1 & 2 December 2006 / ESAAIX school / Aix-en-Provence – France
List of guest artists : Guérine Regnaut, Cookie cookies, Quentin Destieu and Sylvain Huguet (Dardex), Romain Senatore, Loïs Roussillon, Antonin Fourneau, Douglas Edric Stanley, Manuel Braun, Stefan Piat, Solange Grenna, Émilie Lasmartes, Clorinde Durand, Julien Legars, Stephan Piat, Maxime Marion, Emilie Brout, Marie Mouysset, M. Moo, Caroline Delieutraz, Liza Gabry, Raphaël Isdant, Miracle Art group, Waël Koudaih, Fabien Artal, Marjorie Brunet, Tomek Jarolim, Jean-Baptiste Alfonsi, Florent Deloison, Thomas Cheneseau and the student of the art school of Aix-en-Provence.
After the success of the first edition of Eniarof#1 in December 2015 at the ESAAIX (Aix-en-Pce School of Art), the direction decided to invite Antonin to supervise a new workshop with the aim of producing a large-scale Eniarof. In the same time, the Gamerz festival its first edition, the two entities decided to join forces to organize the two events.As a post-graduate student at the EnsAD (Arts Déco school in Paris) with the ARI research group, Antonin suggested involving his research group in the event. Thus, around ten students from ARI joined around fifty students to give life to a fourth Eniarof edition.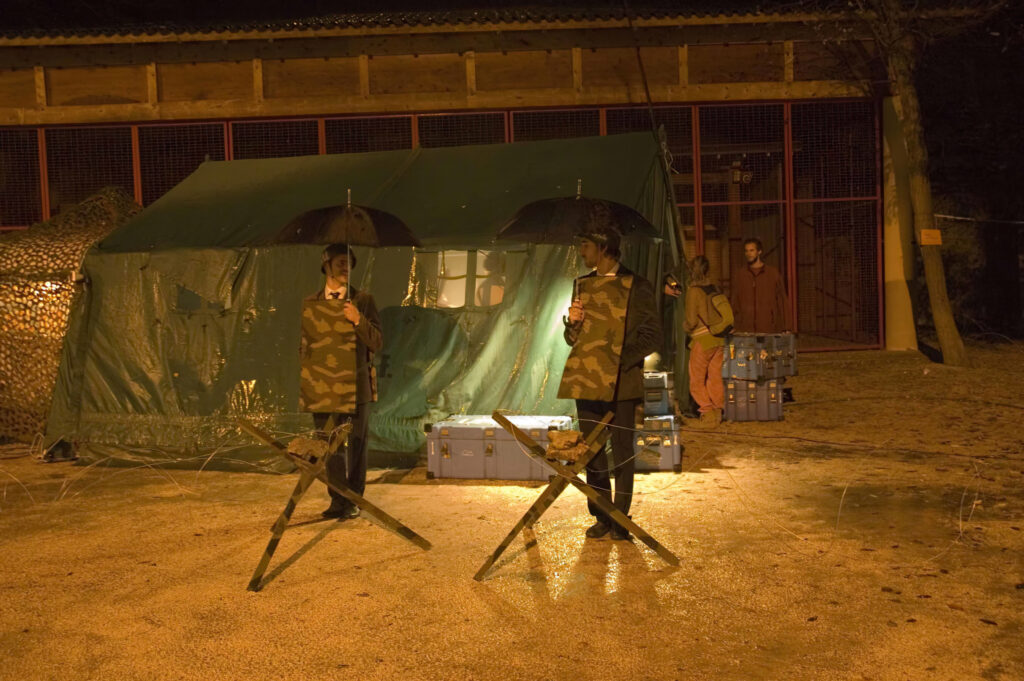 Cookie Coolkies a military camps making cookies by a collectif group from Belgium.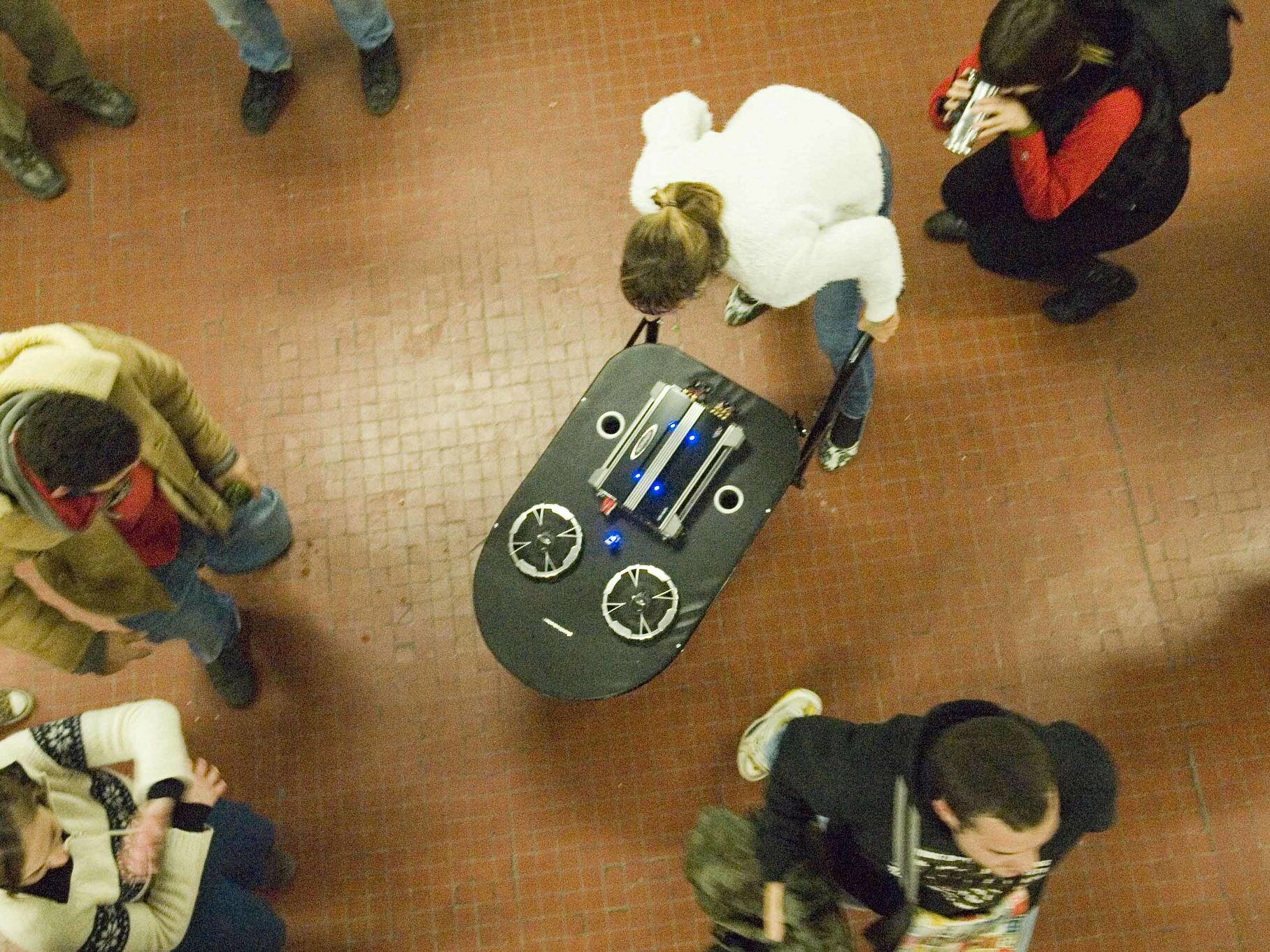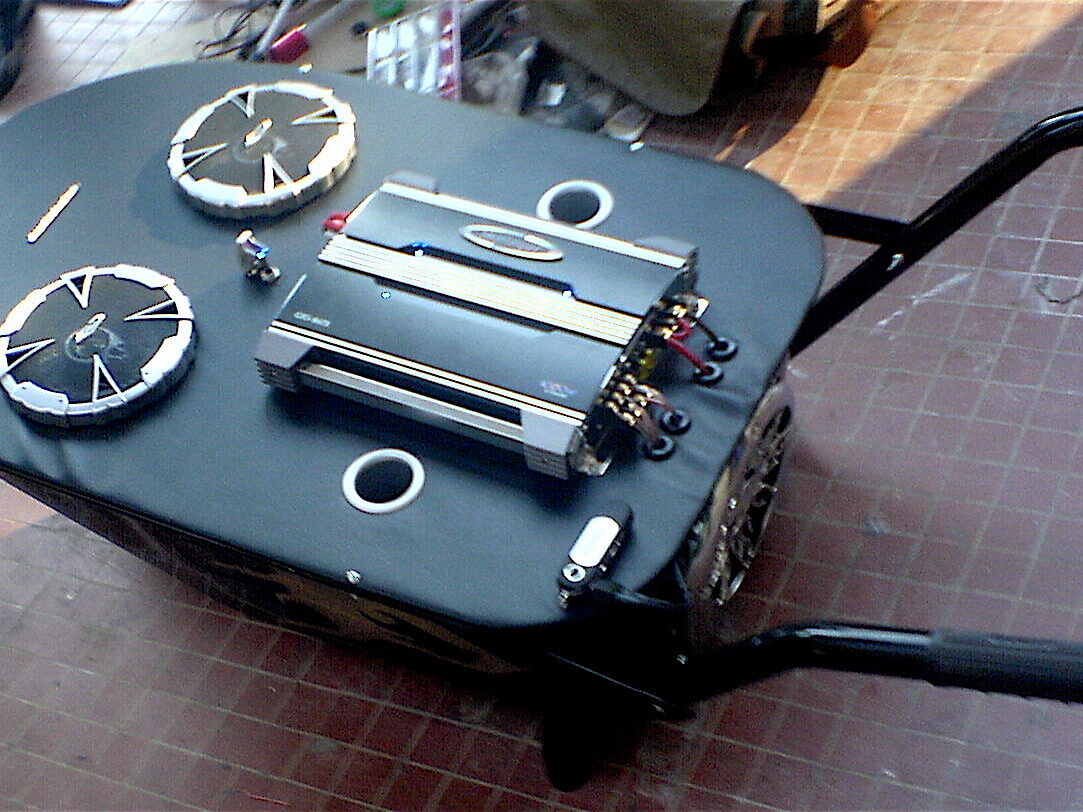 Brouette Tunée by Maxime Berthou A.K.A Mr Moo a tuned wheelbarrow with a lowered wheel and a large sound system inside.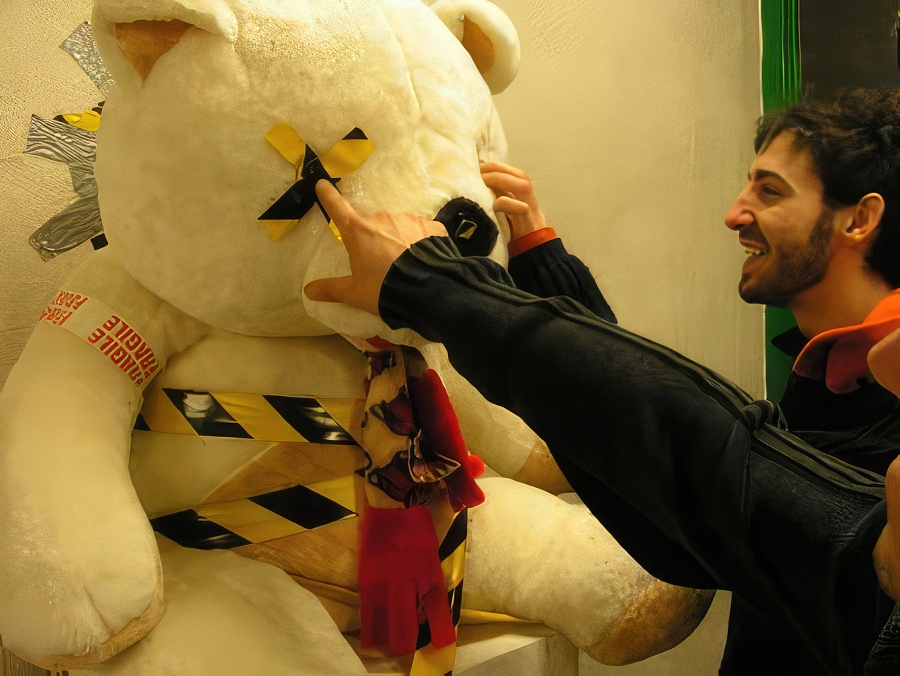 Ours Mal Léché by Lisa Gabry and Caroline Delieutraz, a grumpy bear who invites you to interact with him but quickly gets tired of you and even insults you.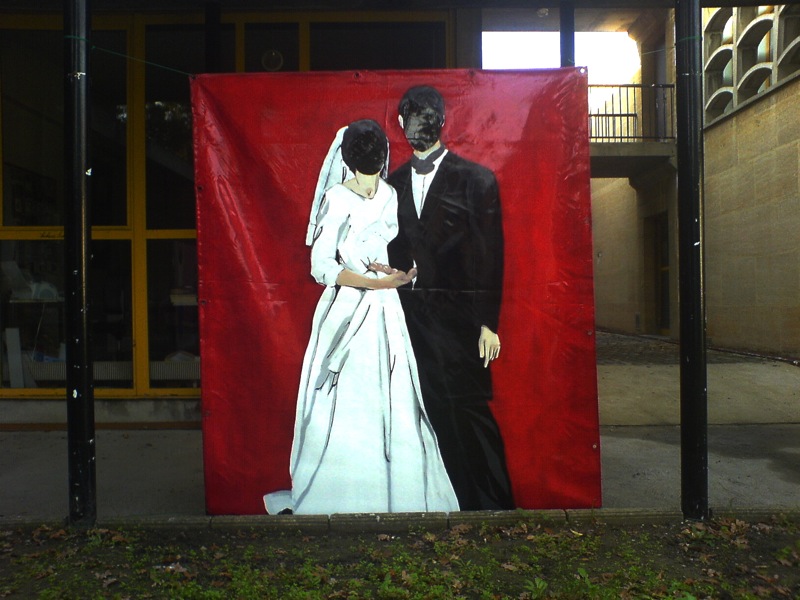 Silhouette by Marie Mouysset and Julien Legars proposed versions of the fairground black silhouettes revisited on the subject of deception and prosthetics.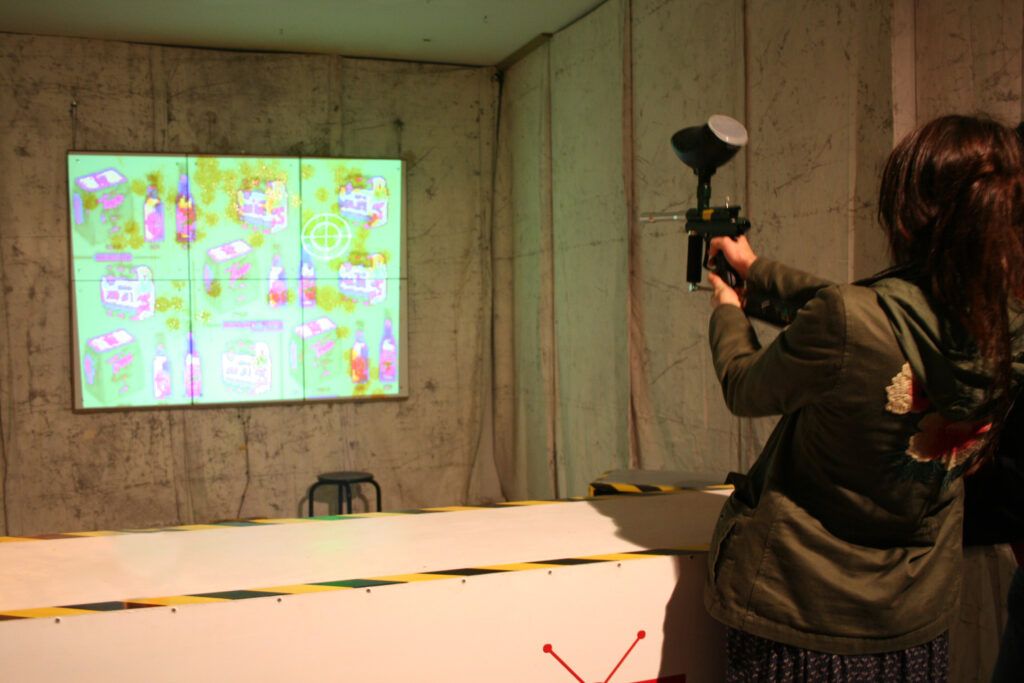 Paint Ball Station by the group Dardex (composed by Sylvain Huguet, Quentin Destieu, Loïs Roussillon) and Romain Senatore, offering you the opportunity to practice musical paintball and creating a visual show at the same time.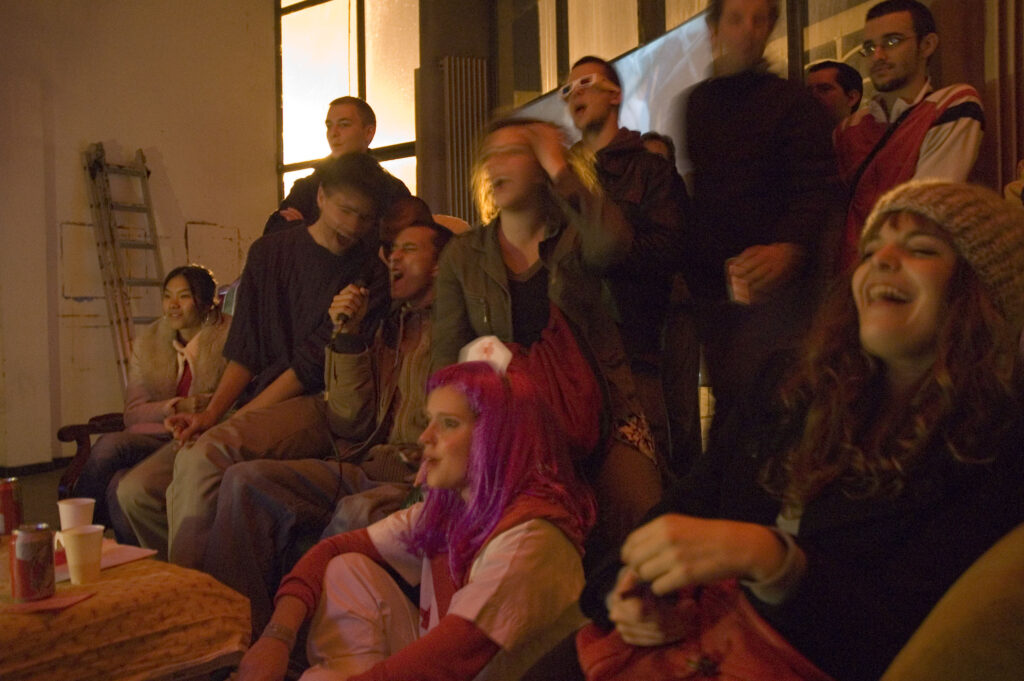 The Karaoke by Guerine Regnaut, made with vidéos both satirical and tribute to the pop culture.
Nage Libre (free swim) by Pauline Betrancourt, In a satirical display that mimics the sport of swimming but without the aquatic element, a performer takes position on a device while lying on their stomach. A powerful jet of water is then aimed directly at them, and they must struggle against the force in order to make any headway. The resulting spectacle is a humorous take on the sport of swimming that is sure to leave audiences in stitches.
The Cuicuibox by Jankenpopp, TM and Pierre Andrieux, the smallest electro/pop/techno/breakcore/punk space with the maximum of people inside.
Open Your Eyes by Tomek Jarolim and Marjorie Brunet, Based on Super Mario Bros, it's about moving only with the voice, helped by a microphone. The user must therefore shout, sing, whistle… to move the characters unable to see anything.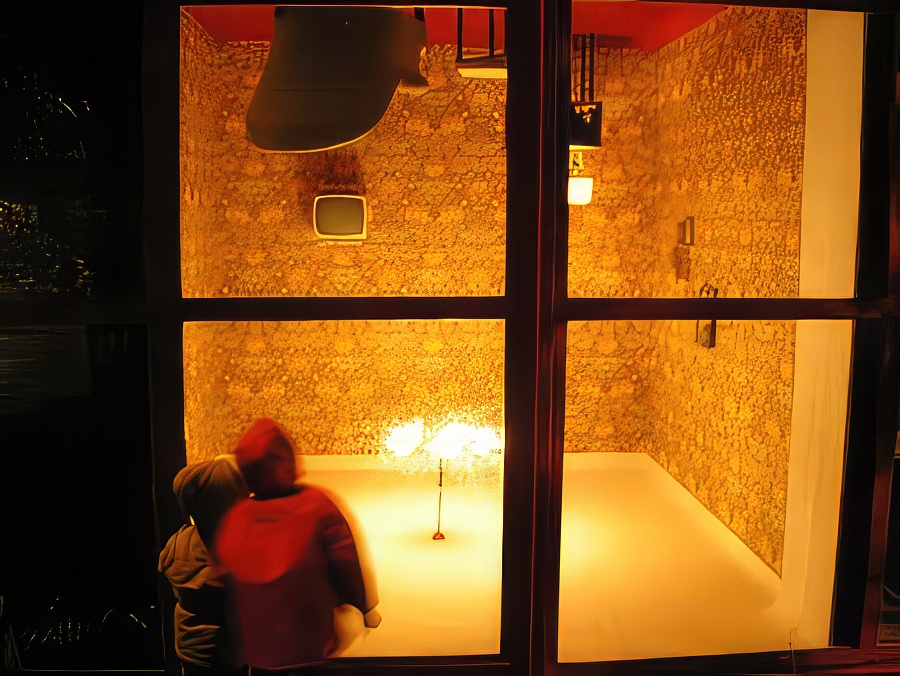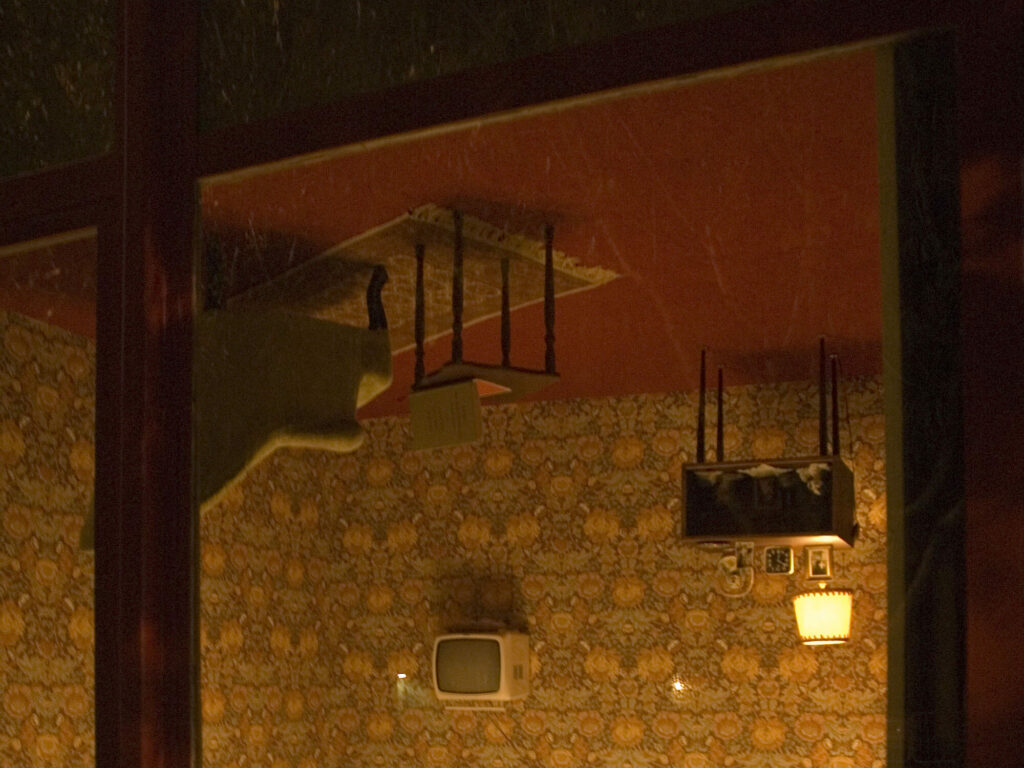 La Chambre renversée by Clorinde Durand, an Inverted room and its disturbing strangeness.
The Royal Catch Club managed by students, return with gelatin instead of mud this time.
The Eniarof arcade room grows with a variety of proposals from the hypermedia workshop and ARI students:
Immortal Kombat by Waël Koudaih, Jean-Baptiste Alfonsi and Thomas Cheneseau, consisting of hitting a wall with a red glove to damage politicians of the world up to you to hit or not.
Street fighter 2in1 by Antonin Fourneau where you play the 2 players characters with the same controller to struggle against yourself.
Simulateur de reportage TF1 by Florent Deloison a fake new generator using camera to blur your face like a documentary with hidden testimonies.
Sade by Pascal Chirol a fluorescent dildo wich guides you like a compas for a treasure hunt in the dark.
À Battre by Raphaël Isdant, a drum set connected to a playstation that allows you to play Tekken through percussion.
Madnes by Manuel Braun, Stefan Piat and Antonin Fourneau, play to a shoot them up game with a suspended tv with tilt sensor. The system involve you in a curious dans with tv in your hands.
The communication of the two events Gamerz N°1 and Eniarof#4 was silkscreened locally by current and former students.