12th to 17th November 2018 / IF Tanger / Tanger – Morocco
List of guest artists : Chloé Desmoineaux, Jankenpopp, Manuel Braun, and Antonin Fourneau.
A group of engineering students from Rabat and art school students from Tanger are also participating. project coordination : Eva Taris, Eric Boulo and Antonin Fourneau.
Eva Taris, the media library manager, and the director of the French institut Tanger discovered Eniarof in the catalog of selected digital projects by the digital pole team of the French institute. They decided to invite a small Eniarof delegation for the "November Numérique" 2018 event to coordinate an Eniarof with a group of local students. Confirmed Eniarofer artists went for a very short format, with 5 days of workshops and 2 days of public restitution.
Each artist presented one or two proposals while supervising the workshop participants. As a result, seven attractions bloomed in the courtyard of the French Institute.
Scylle 3000 by Chloé Desmoineaux, where you are in the game snake but you have to play the flute to control the direction of the snake.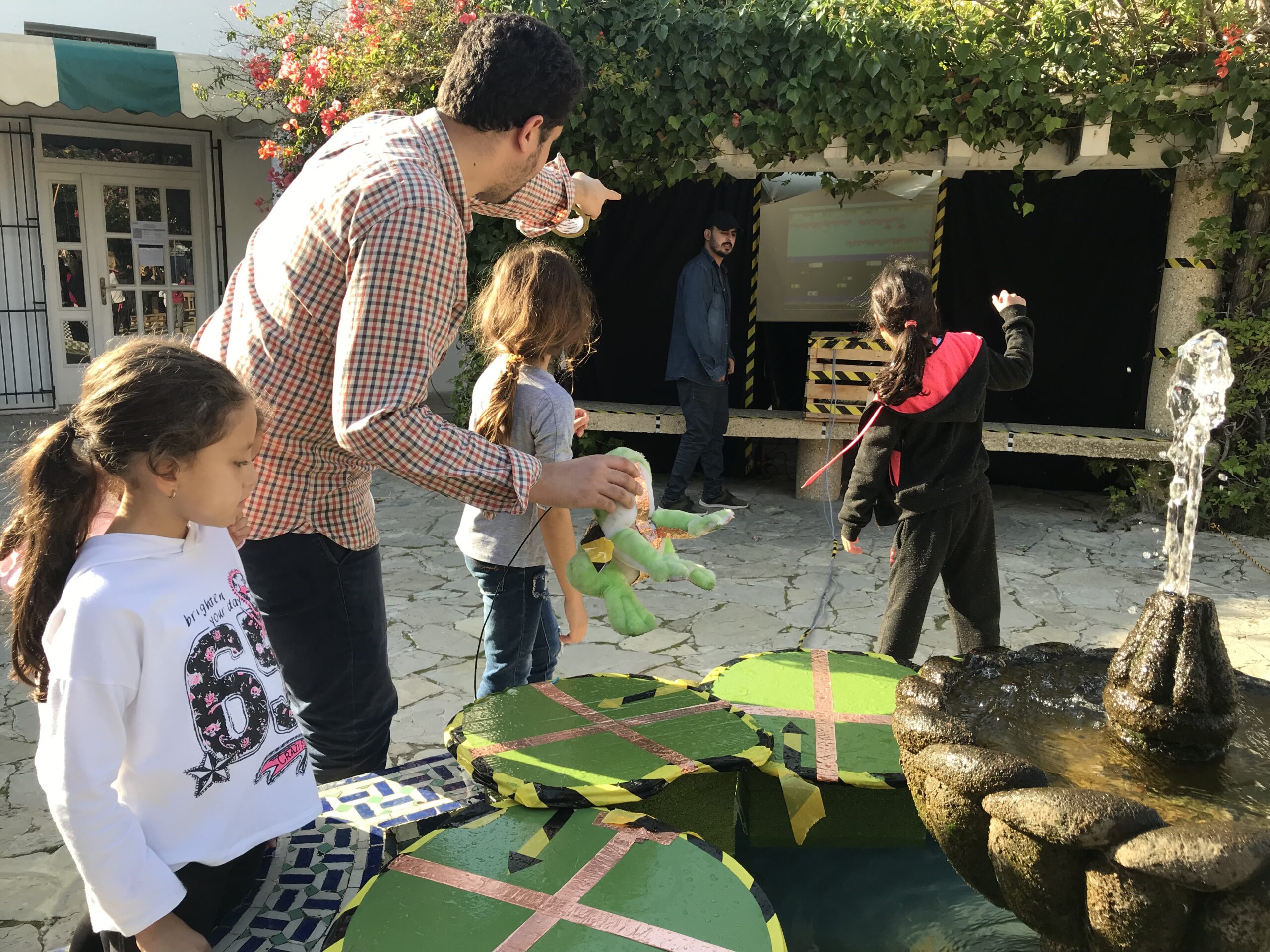 Frogger Splash by Chloé Desmoineaux, Ismail Badidi, Zineb Hamza and Tsadok Moswala: a revisited version of the arcade game Frogger developed by Konami in 1981. The idea was to invent a new form of arcade by using the fountain in the square as a conductor to interact with and move the frog in the game.
Eggregor8 by Manuel Braun and Antonin Fourneau, it makes its first appearance, the beginning of a long series. Try to imagine how to play Pacman but 8 players at the same time.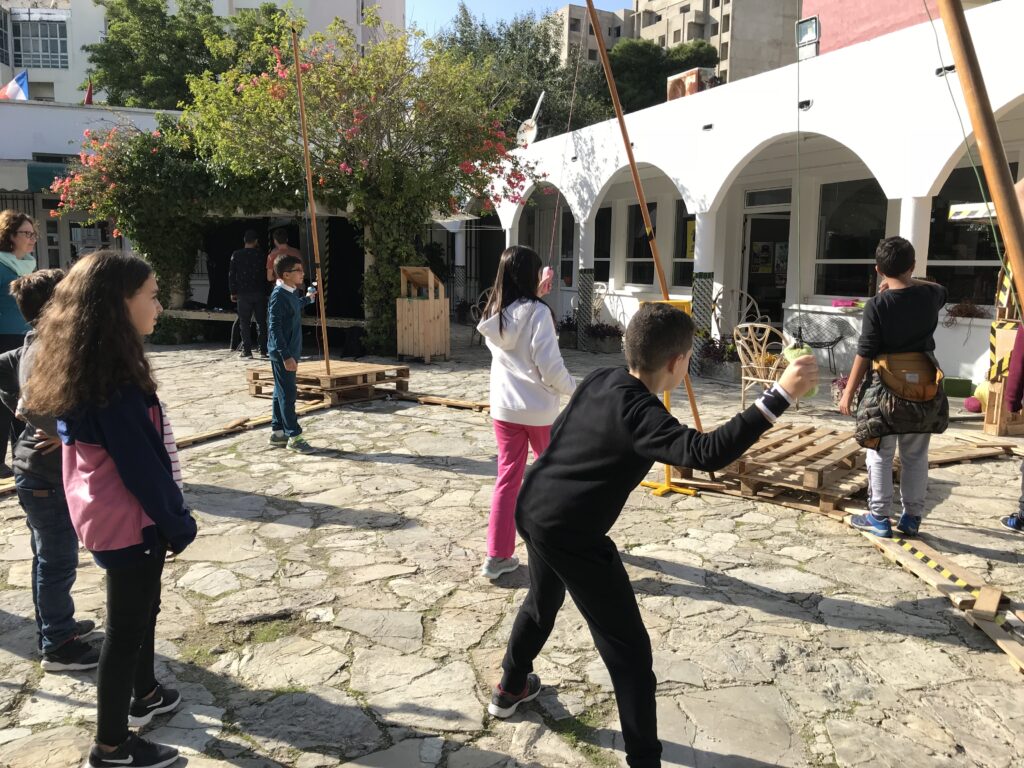 Spongegame by Manuel Braun and Antonin Fourneau, how to play Tetris with sponges. Grab a sponge and high-five your colleagues to move the pieces in the Tetris game.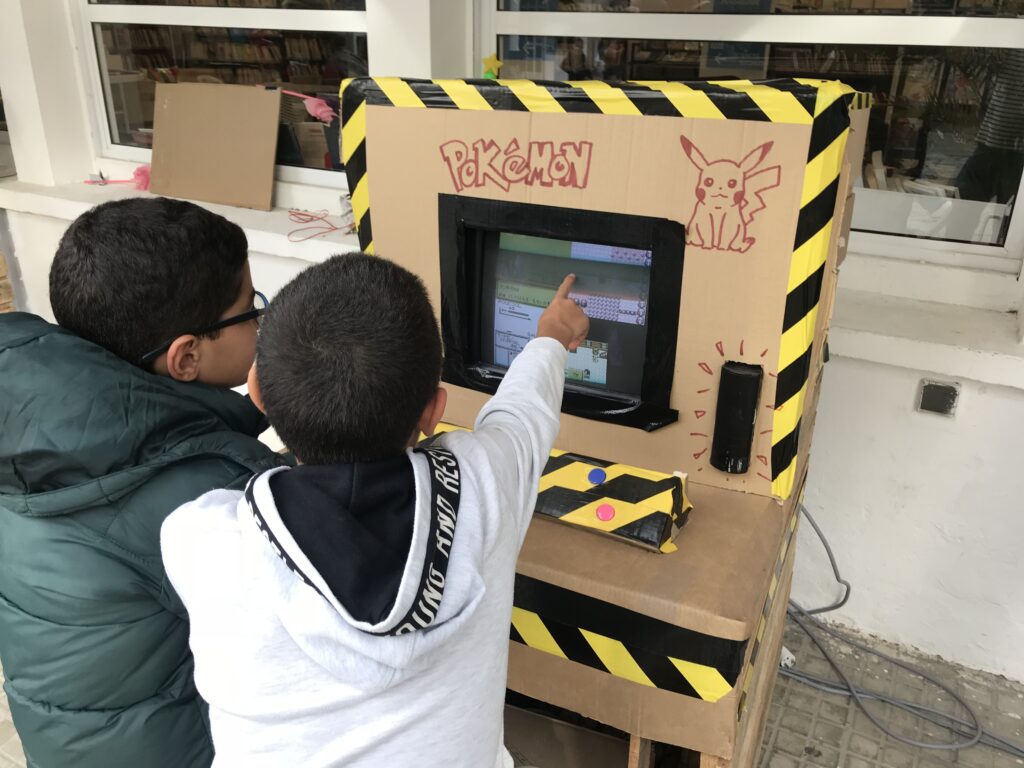 Pokemon4in1 by Jankenpopp, 4 Pokemon games (ruby, emerald, red fire and green leaf ) run simultaneously on one screen with a single controller. Can you finish all 4 games at the same time?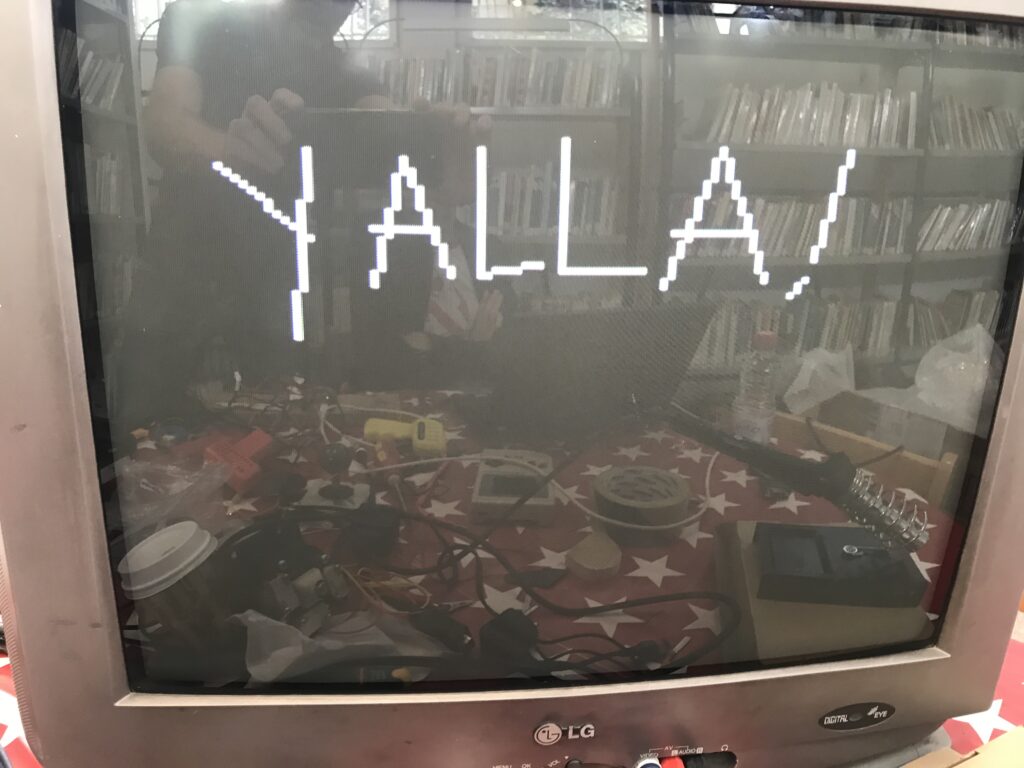 Yalla! by Jankenpopp, a retro rhythm game with minimalist visuals but incredibly addictive gameplay.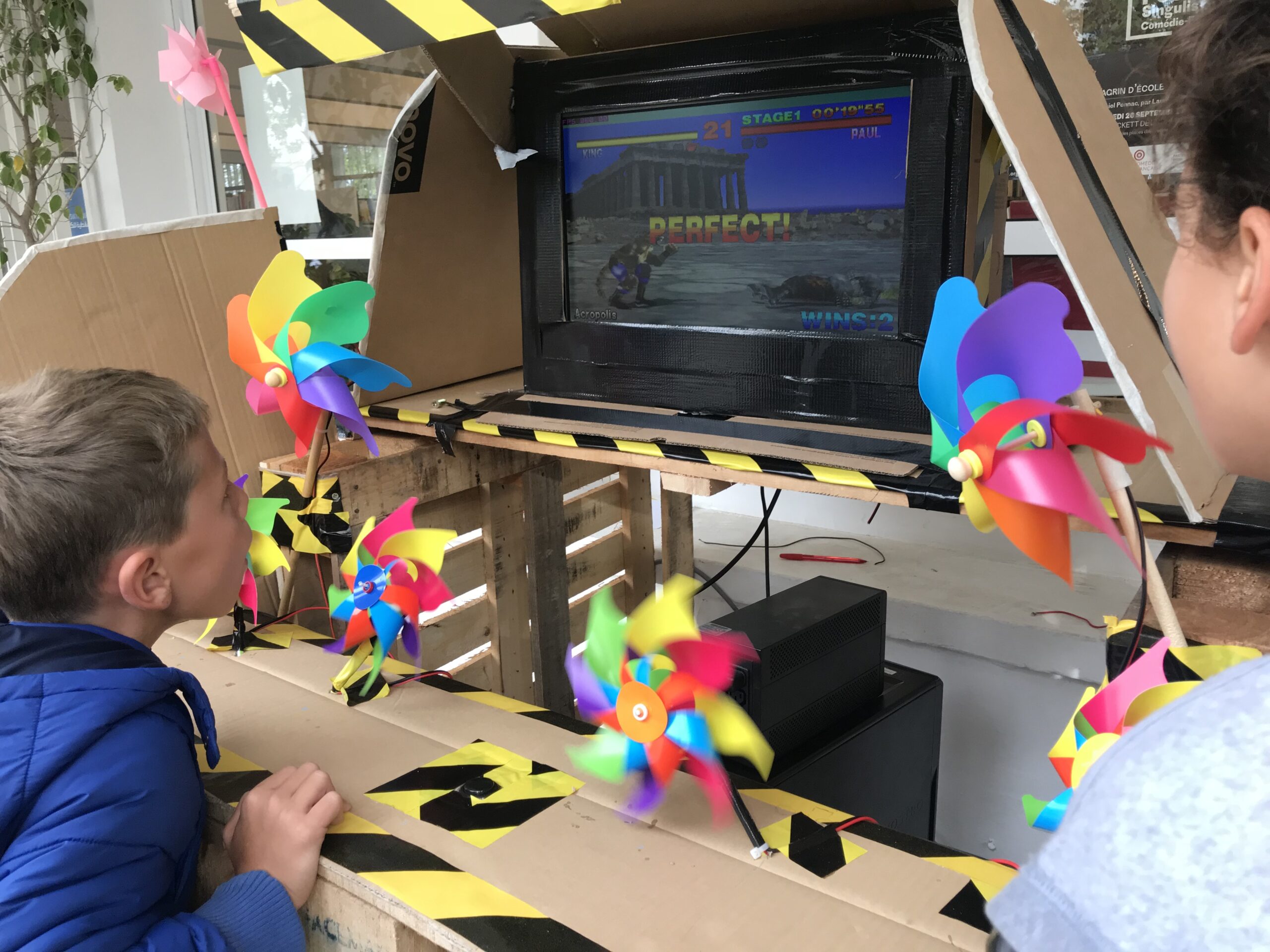 Breath Combat by engineering students from Rabat, you try to have a combat using only windmills as controllers.