16th to 18th February 2018 / Second Square Makers – Carreau du Temple / Paris – France
List of guest artists : Antonin Fourneau, Katti Kyyppa, Niklas Roy, Thomas Molles, Louis Anglionin, Maike Effenberg, Daniel Plata, Felix Fisgus, Florent Deloison, Maestro Piveta, Manuel Braun, Lena Zwerina, Guofan Xiong and Pierre Emm.
coordination : Eric Boulo
Eniarof is invited to the 3rd edition of Second Square, a fun and constructive meeting place for makers and DIY designers at the Carreau du Temple in Paris.
The occasion to present all the last creations made during the precedent Eniarof#22 in Tunisia with :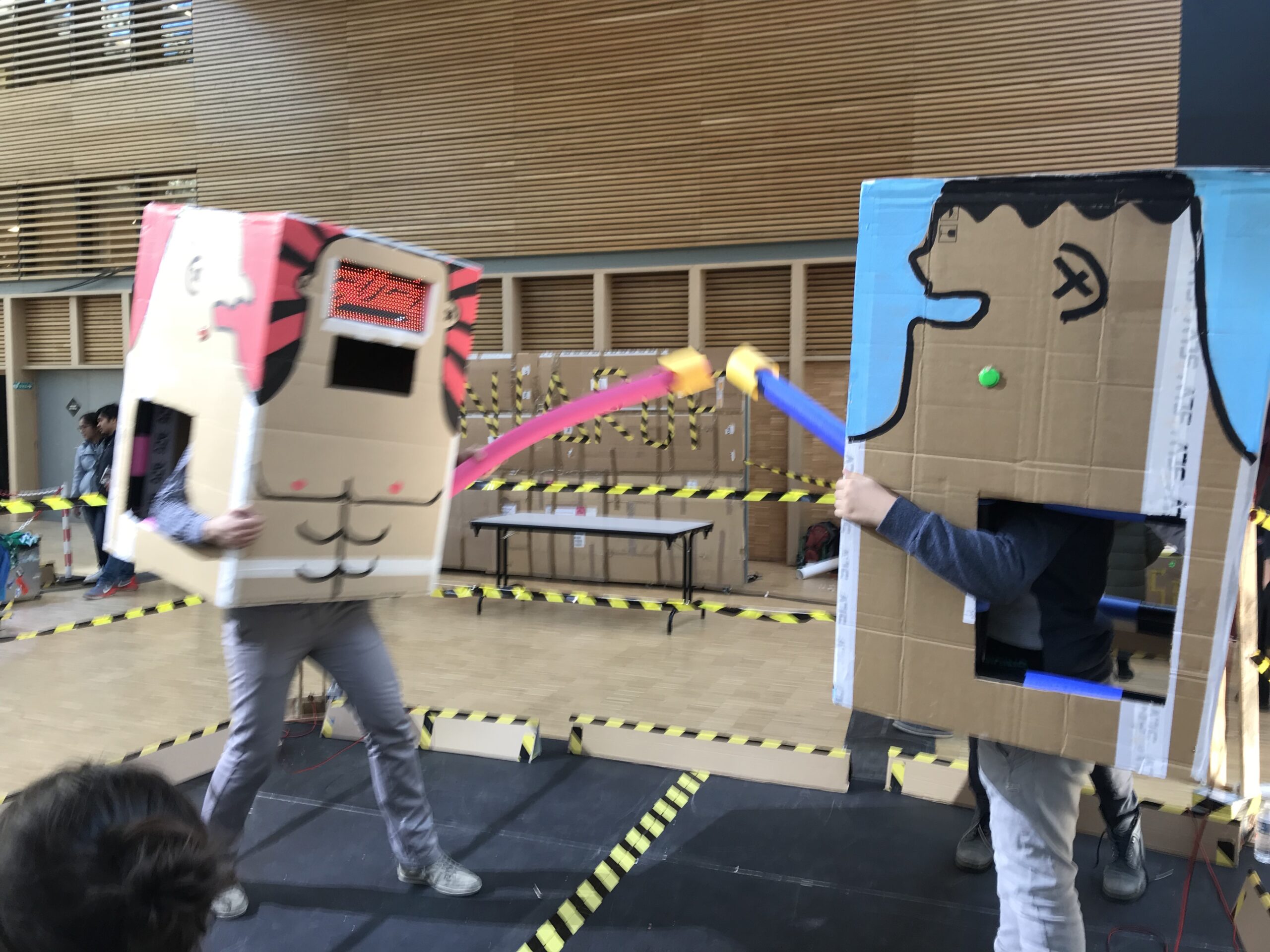 Box Box by Daniel Plata and Maestro Piveta, a boxing match where you're put your head in a box ant try to hit the button on your opponent. It's a huge success.
Fart Fighter by Maike Effenberg, Oussama Menchaoui, Medhi Hadj Sassi, Hanas Ghrab, Pierre Emm and Louis Anglionin, a game that combines sound and fighting game mechanics. By removing the controller from the player's hands and forcing them to get closer to the character they're playing, Fart Fighter aims to push the limits of immersion.
Bubble Blast by Niklas Roy, Bubble Blast is an electronic game for two players. Each player remotely controls a little vehicle, which has an inflated balloon attached to its back and a sharp needle attached to its front. The aim of the game is to pop the opponent's balloon while keeping one's own balloon intact.
Seduce the Train by Kati Hyyppä, a game of domesticating an electric train using interactive gloves.
Lucy Loves You by Thomas Molles and Felix Fisgus, a two-player game inspired by Stanley Milgram's experiments in which players must cooperate or one player will be physically punished.
Find Me I'm Famous by Thomas Molles and Felix Fisgus, Put on the bling bling necklace, put your fingers in the sensor, and run to put your fingers in the eyes of the portraits. Once your 5 LEDs are lit, return to the starting point before the other player.
And add some Eniarof famous attractions with :
Super Tetris Adventure by Florent Deloison, imagine you had to play Tetris in typing mode instead of a joypad : to turn you have to type : T+U+R+N. Don't make any error !!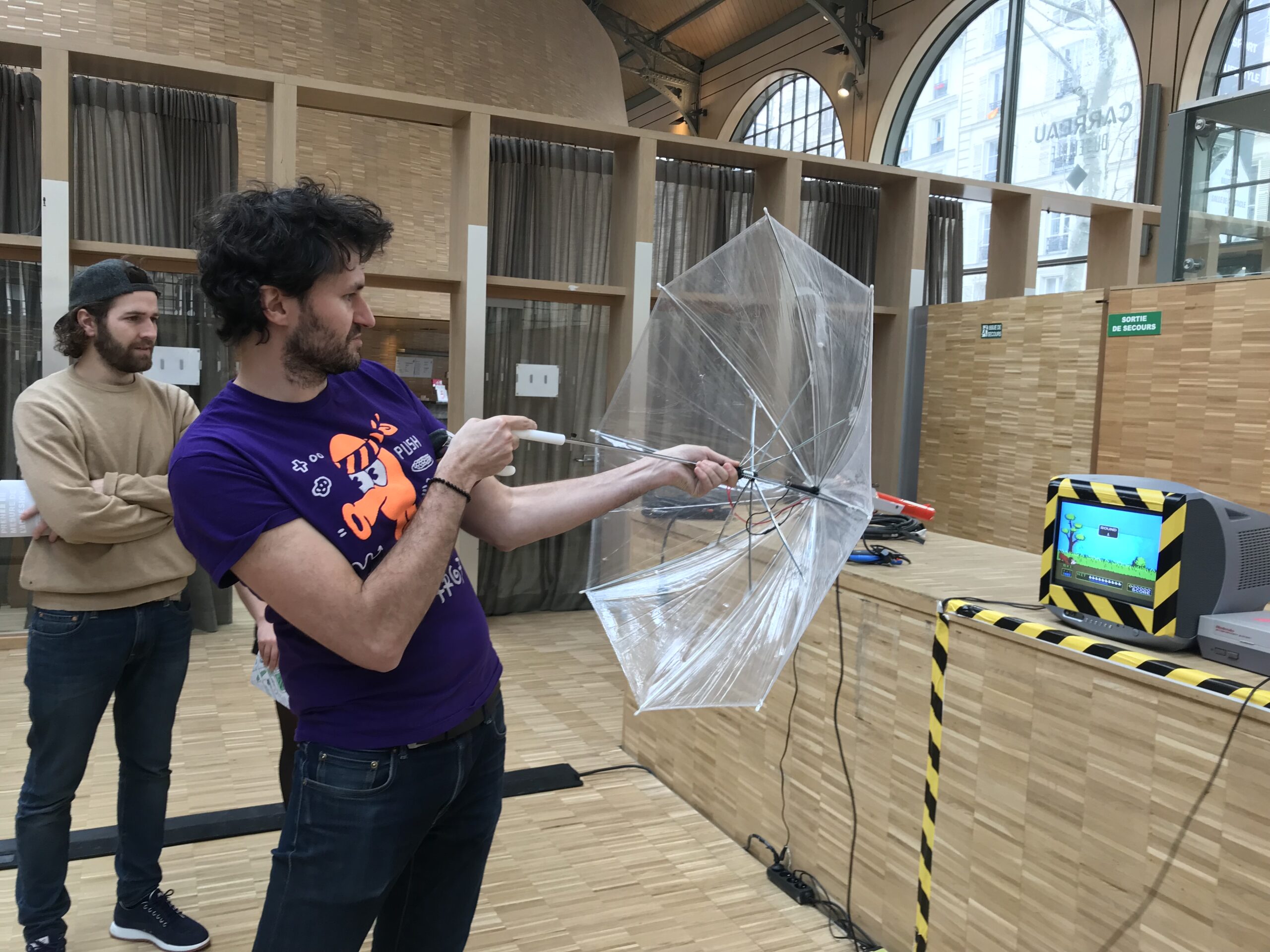 Shooting in the rain by Manuel Braun and Antonin Fourneau, the wondrous opportunity to partake in the pleasure of duck hunting, but with a most unconventional tool : an umbrella!