20th to 25th October 2016 / NRW Forum Museum / Düsseldorf – Germany
List of guest artists: Jérémie Cortial, Thomas François, Roman Milletitch, Sophie Daste, Manuel Braun and Antonin Fourneau.
Participants: Daniel Plata, Damian Dziwis, Ke Fang,
The 20th edition of Eniarof takes place in Düsseldorf on an invitation from Alain Bieber, former journalist of Arte Créative and newly appointed director of the NRW Museum. Along with the French team, a group of local creators participated in the event, collaborating for five days of workshops and two days of public presentation to transform and liven up the museum's white walls.
The program included:
Okonomiyaki Chienpo by Jérémie Cortial, delighted us with a pop-up food restaurant featuring Okonomiyaki while silkscreening walls, posters, humans, and t-shirts during the event.
The last Okonomiyaki Island by Roman Milletitch and Jérémie Cortial, first experimental video game on Okonomiyaki. A camera analyzed the food to create obstacles in a tank combat game on an island, the island being the Okonomiyaki.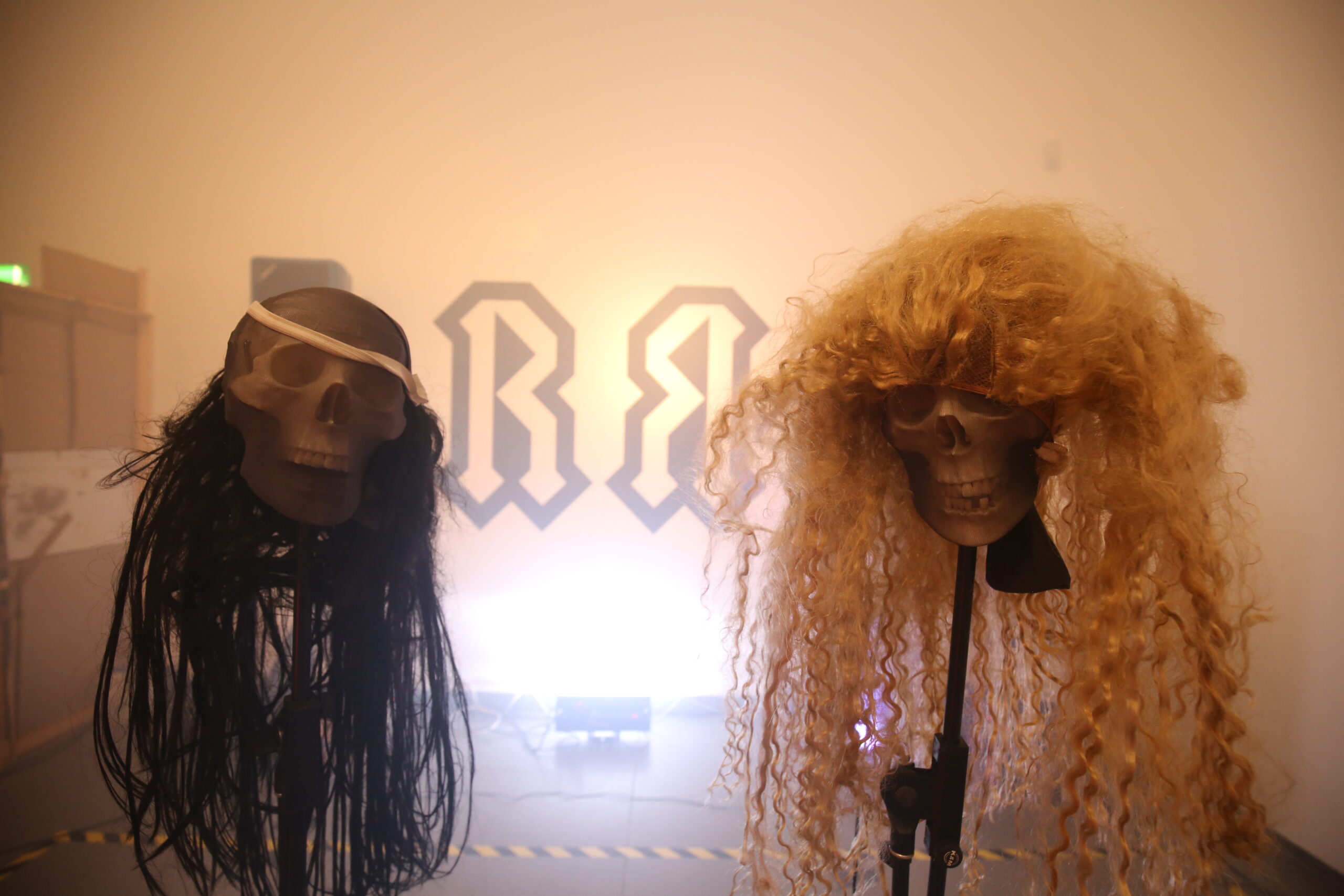 RR by Antonin Fourneau, have you ever dreamed of being a rock star? Well, have I got the experience for you! Imagine a stage where you don't just listen to the music, but you become the music. With each passing moment, the hard rock gets louder and louder, and you have to headbang harder and harder, all while sporting some amazing wigs. It's an experience unlike any other, where you get to live out your rock and roll fantasies and truly feel like a superstar. So come on down and let's rock and roll!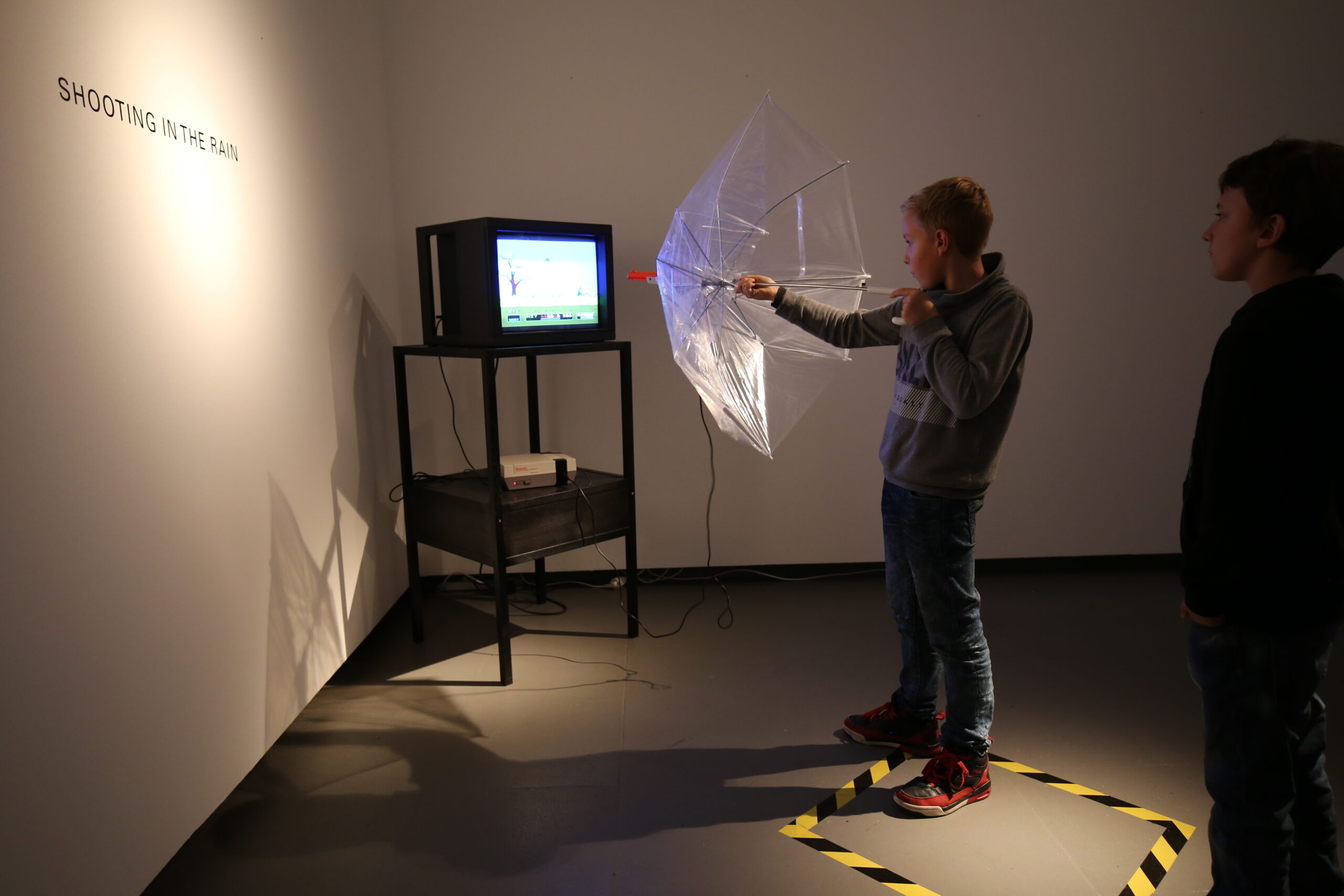 Shooting in the Rain by Manuel Braun and Antonin Fourneau, simulating gun shot on ducks or other target with an umbrella. Imagining yourself with a true rifle in your hands like a Scarface?Shooting in the Rain reinvents the good old Nintendo Zapper gun transformed into an interactive umbrella just to make you feel the mechanical pleasure of an umbrella shot on your television.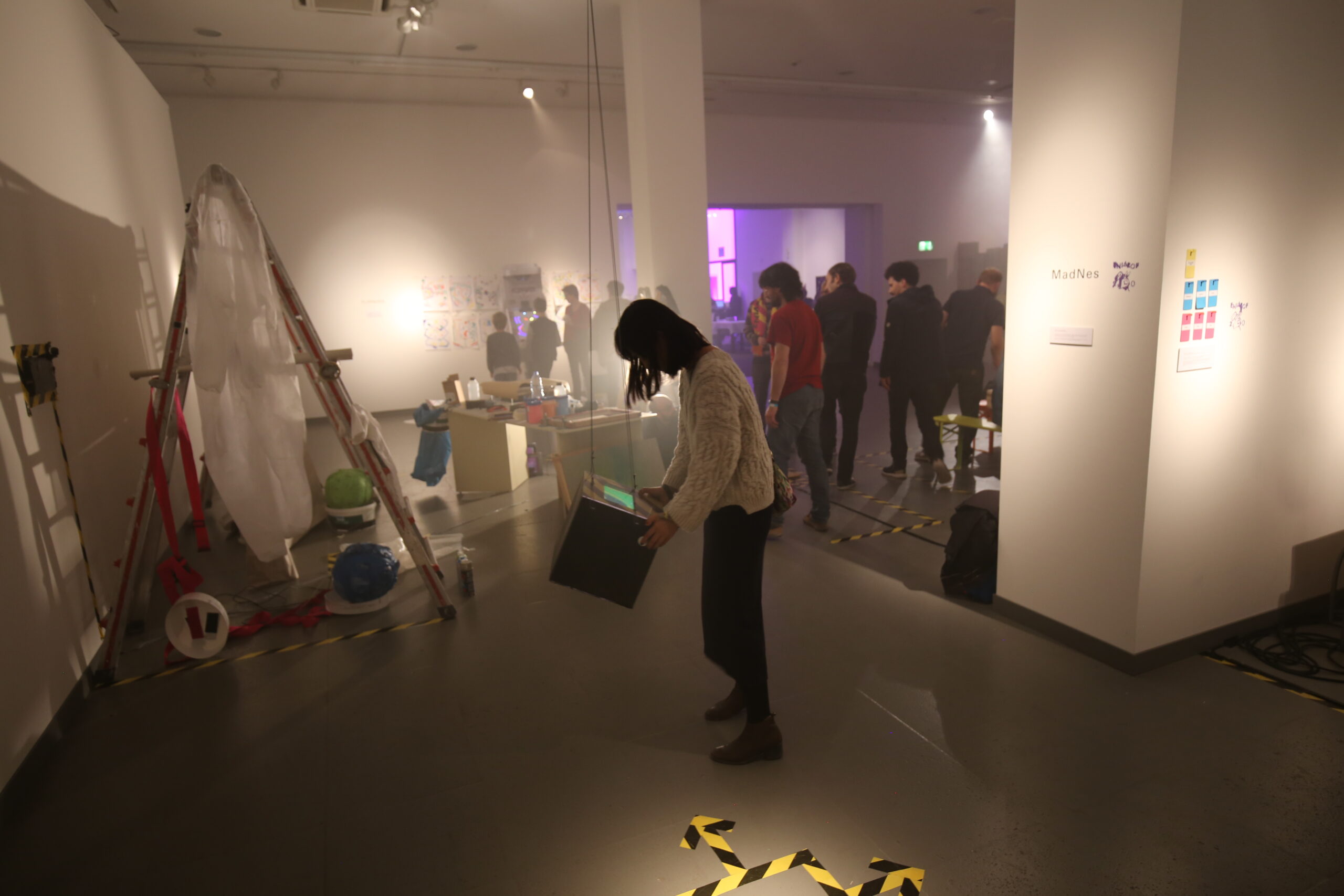 MadNes by Manuel Braun and Antonin Fourneau, the controller for playing is actually the screen itself, suspended by ropes from the ceiling. The arcade terminal becomes the screen and the controller, forcing participants to totally redefine their gaming space.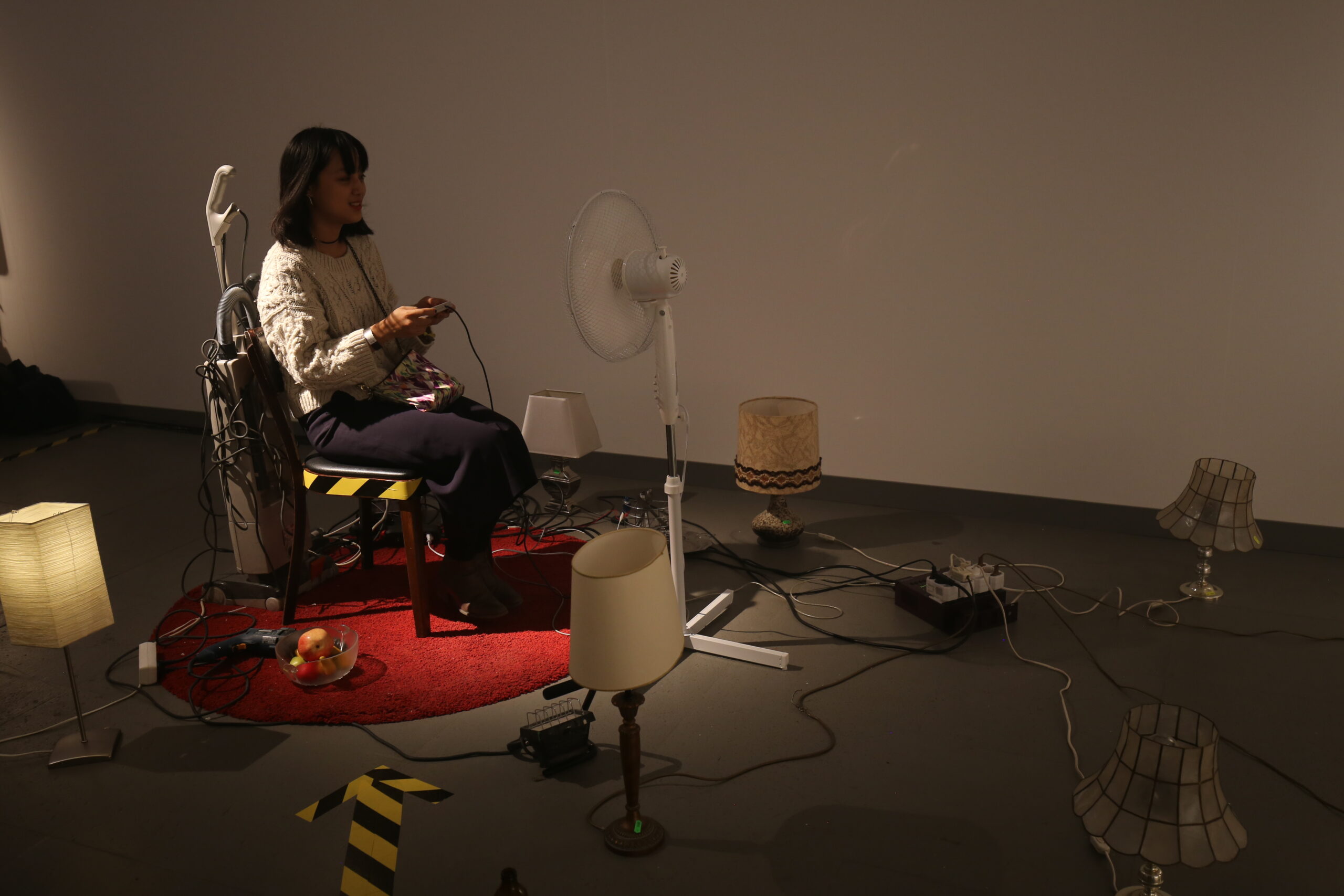 Domoludens by Manuel Braun and Antonin Fourneau, a connection between the unexpected interactions found in video games and the household items around you. Domoludens injects humor into a system primarily focused on optimization, security, and comfort. This approach asserts that in order to maintain our humanity, we must embrace and acknowledge the need for deviation and chaos.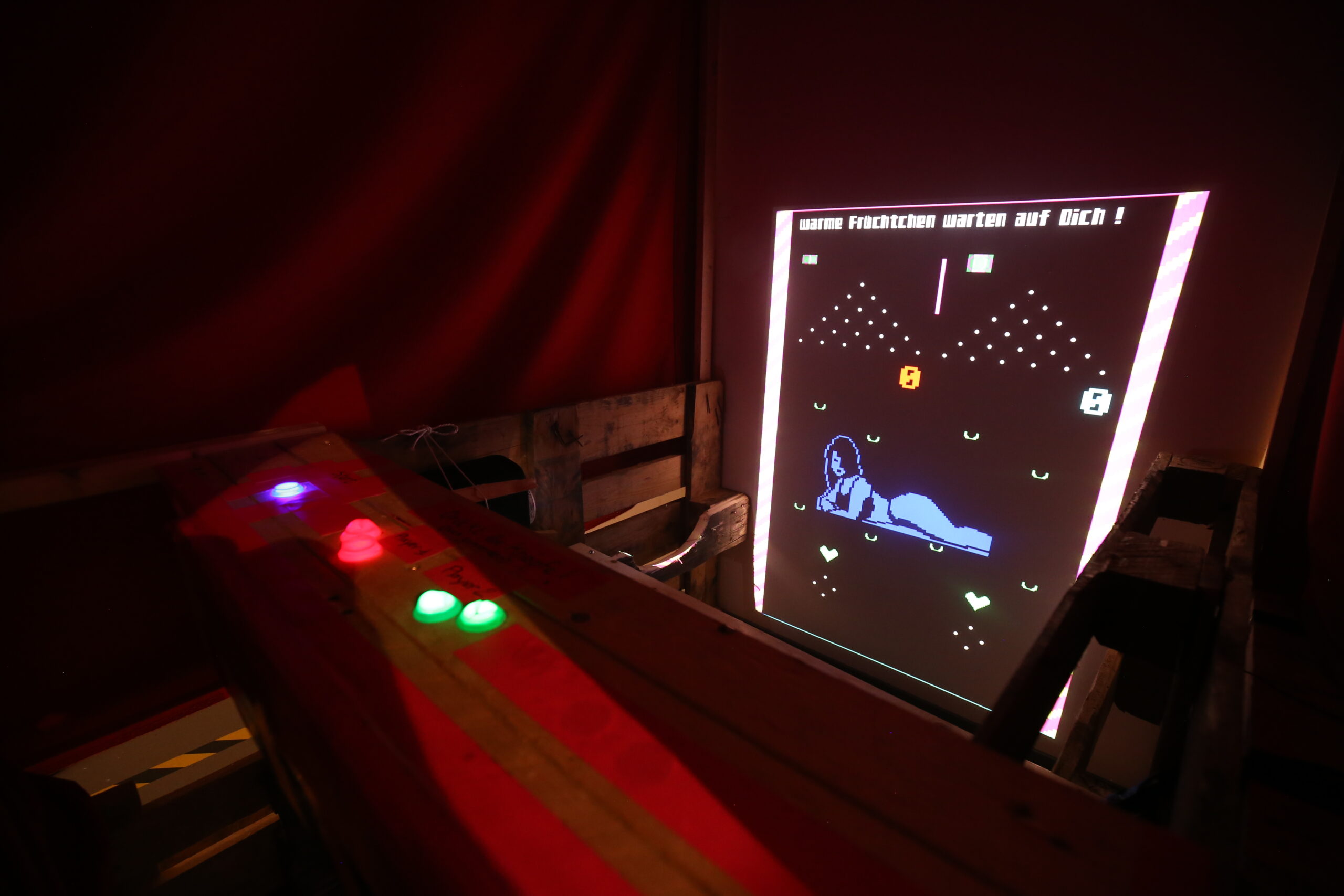 80s strip by Thomas François, experimented strip game mixing pachinko and strip poker.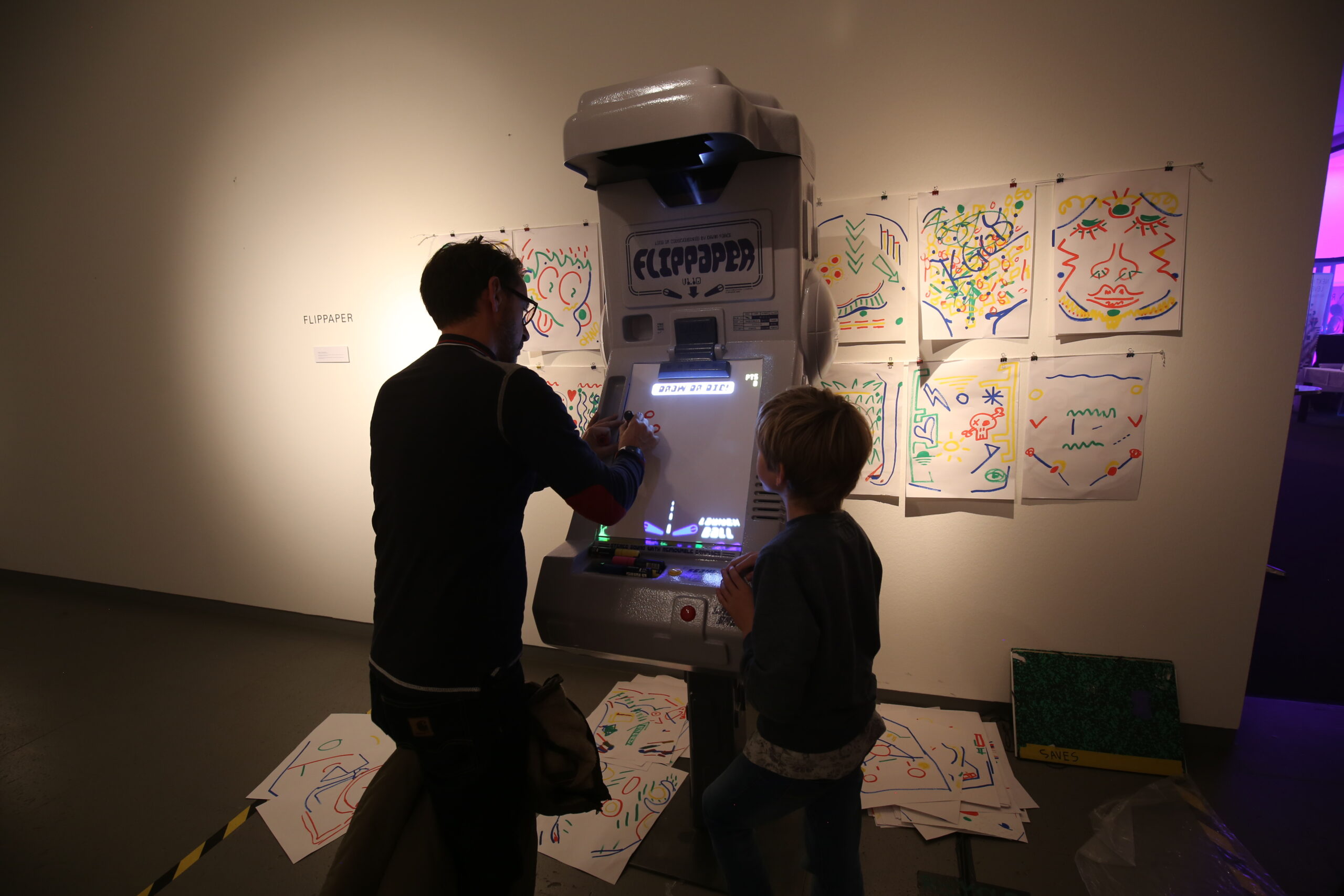 Flippaper by Jérémie Cortial and Roman Milletitch, their unmissable creation, allowed you to design your own pinball machine by drawing.
The participants based their proposals on Roman Milletitch's drawing recognition technology used in Flippaper:
Sigfried by Daniel Plata, Damian Dziwis and Ke Fang, in which you had to draw a path in a fog of war to reach the dragon.
Love Letter by Lars Uebags, Joël Bancroft-Richardson, Carina Fasen and Louis Anglionin, where you traced a line of color through a labyrinth, trying to avoid walls of the same color as yours. The thing that makes things complicated is that you wear glasses with color filters.
Glonass Monster by Justus Förster and Guofan Xiong, a game inspired by the Twister board game and shadow play. In this game, two players must follow the instructions of the light that corresponds to the color of their gloves and cooperate with each other to create the shape of a monster's shadow as quickly as possible.
The entire team created an atmosphere of excitement throughout the museum by organizing lively dining and silkscreening workshops every evening in addition to the attractions presented.