21st and 22nd November 2014 / Festilab – Freesson – Akwaba / Châteauneuf-de-Gadagne, France
List of guest artists : Thomas Molles, Manu Morvan, Jérémie Cortial "Chienpo", Thomas François, Manon Derain, Kent Robinson and Chloé Desmoineaux.
We were invited to perform at Akwaba, a concert hall near Avignon, by the friend team of Freesson, a traveling laboratory of creation. The venue, located in Chateauneuf de Gadagne, is an atypical, lively, and unruly place, making it the perfect setting for an Eniarof, which we presented there :
RGB Racers by Thomas François, Gildas Paubert and Jeremy Picard, a giant video-projected racing game on an urban facade, inviting 3 players to pilot a small ship, thanks to a steering wheel and a pedal, to collect the maximum of bonuses and to obtain the first place of this frenzied race!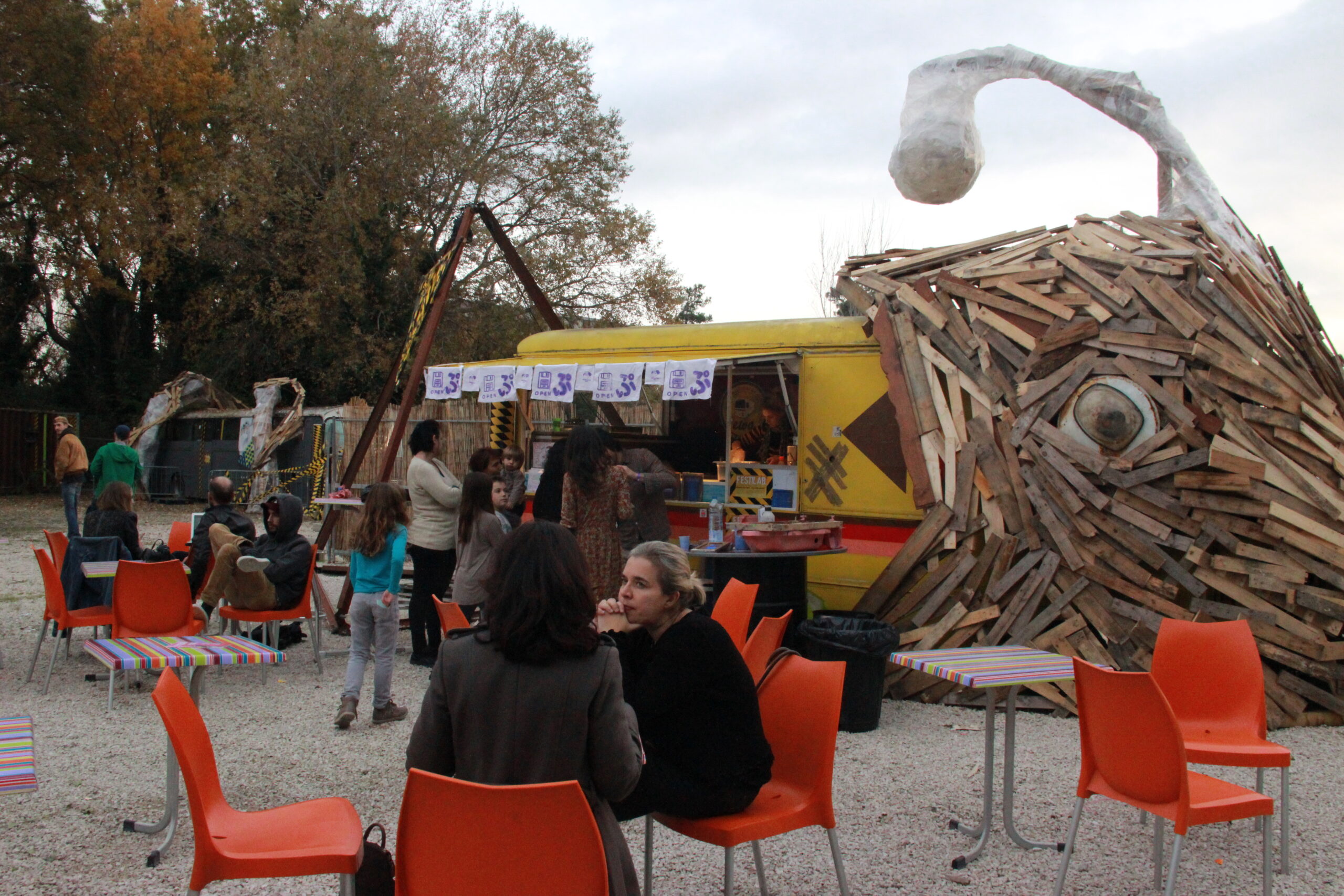 Chienpo Okonomiyaki by Jérémie Cortial, a special version of the famous popup print restaurant in a food truck customized by Manu Morvan.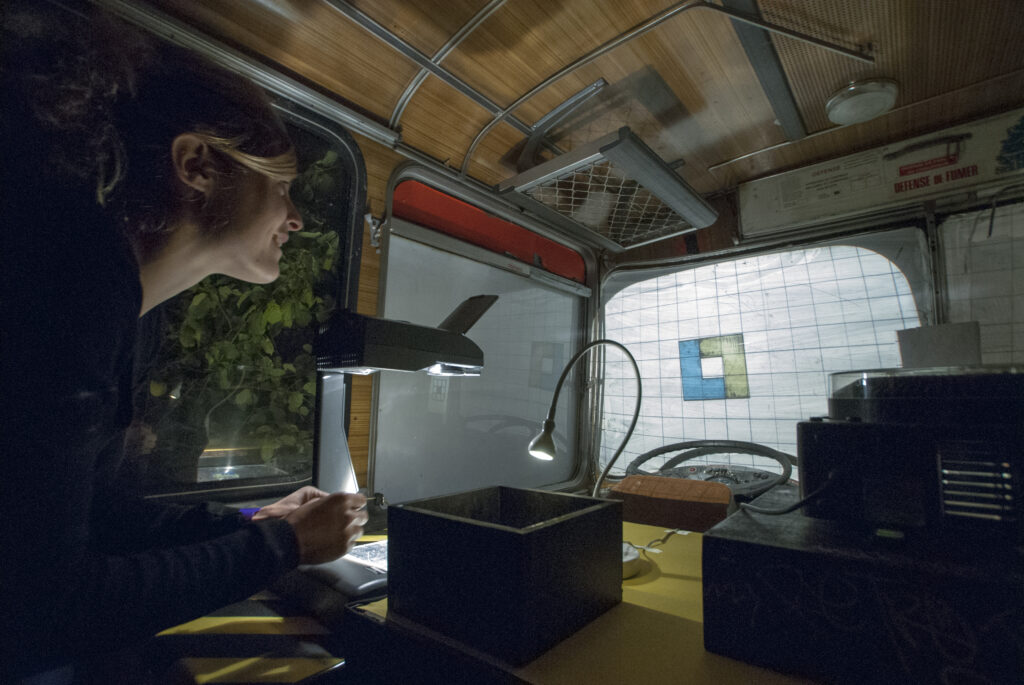 Retro Tetris by Thomas Molles and Kent Robinson, uses the good old overhead projector to play Tetris. In other words, it's the kind of game we could have invented during our college detention hours. As in the original version at the Russian Academy of sciences of Russia (1984), it is a game of assembly of geometrical shapes that you have to compose as quickly as possible.
Sondez-vous by Chloé Desmoineaux and Manon Derain, The opponents take turns trying to touch each other in a two-stage match. The first player attempts to touch the other, while the opponent is allowed to dodge. After each action, the players must remain in their positions, no matter how uncomfortable they may be. And the overall fun fact is than each of your movement produce sounds that could help the opponent to dodge you.