13th April 2011 / Festival Empreinte numérique / Toulouse – France
List of guest artists : Manuel Braun, Coralie Alazet, Filioleata Florence, Khayi Jawad, Antonin Fourneau and Jankenpopp.
A small version of Eniarof during a "carte blanche" of the festival Empreinte Numérique with :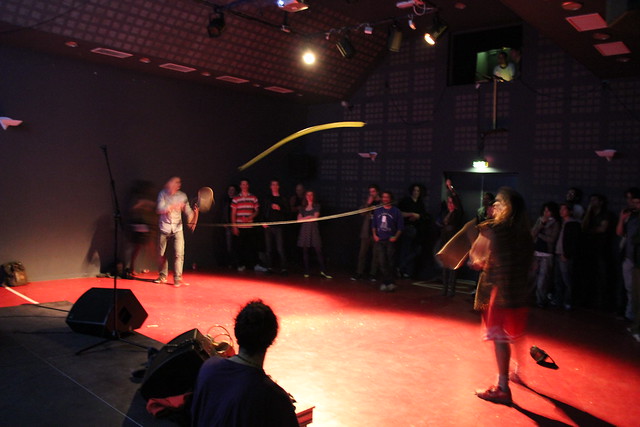 BadMingtone by Jankepopp, a musical performance controlled by two remote racket.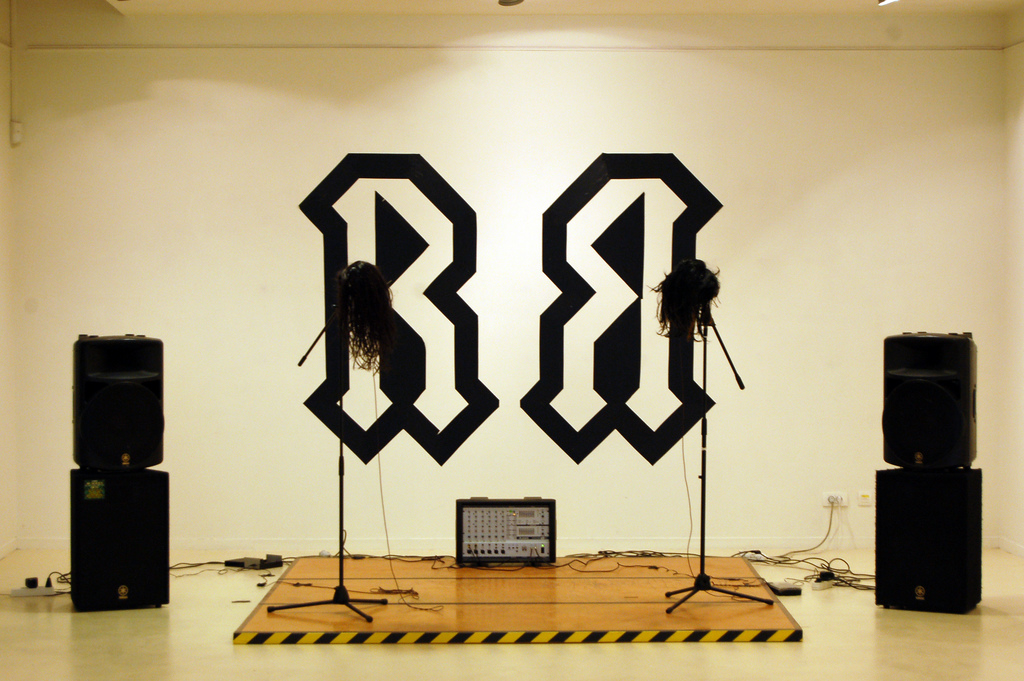 RR by Antonin Fourneau, the famous haedbanging controller in a wig.
Domoludens by Manuel Braun and Antonin Fourneau, a video game with an alternative output made of home appliance instead of a screen.
Chaise Mania by Coralie Alazet, Filioleata Florence and Khayi Jawad, where you have to sit-down in rhythm.