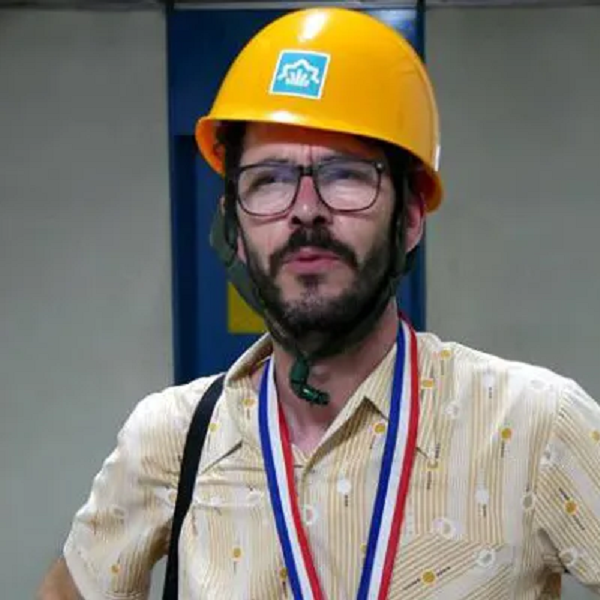 "Making people creative is the thread of my life" says Xavier Girard, who designs digital cultural projects and puts his heart and soul into bringing them to life.
For him, video games are the perfect medium for making digital art accessible to everyone. He started his career as a coordinator of the digital creation division in a popular education structure in Beauvais. There, he created the "Pixels" festival in 2006. He continued with the "Retro No Future Game Festival" in Cergy in 2013 and the touring exhibition "Oujevipo" in 2015.
To Xavier, video games are a political object: he wants to raise awareness among young people about independent video games and promote the values of fairness in production, curiosity, educational benefits, and, above all, creativity that come with this type of game. That's why he advocates for public policies on video games.
However, his relationship with games is not solely built on pleasure. He also experiences constant stress about expenses and the success of projects that he pours his soul into. But if he receives support, he's ready to organize a punk video game festival – a national, even global event where everyone can immerse themselves and enjoy.