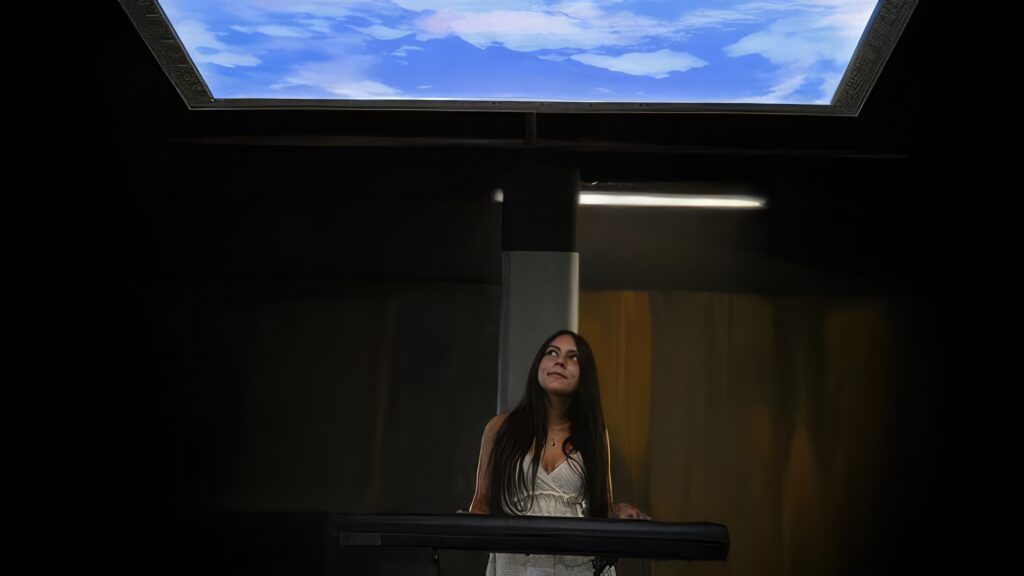 On January 27, 2010, Steve Jobs announced the launch of the world's first iPad at San Francisco's Yerba Buena Center. This new technology marked the arrival of digital tablets as a household fixture. Shortly after this, I landed my first job in the gaming industry. Still a student in game design, I was on a mission to unlock the gaming potential of this terra incognita. Two years later, I began specializing in new technology, designing gaming experiments using mixed reality, motion capture interfaces, and robotics.
In 2012, unbound by the rules of use for standard devices, I developed a taste for this freedom that I had been given to invent the interactions of the future. I broke away from the orders of industry and created a new artistic practice in game design, following the principle of art games. I developed video games that corrupted gaming conventions, forcing players to transgress the rules of the system while disorienting them using techniques inspired by op art. The following year, my work moved into interactive gaming installations that would later come to be called "alternative controller games". More radical still, this practice involves gaming experiences that use no controller or keyboard (and sometimes not even a screen) but rely on special interfaces.
In 2014, I was actively promoting this practice at talks and workshops, in addition to exhibiting my works. By misappropriating controllers and other electronic devices, this countercultural approach sought to restore space and body as the core of the game. It was embraced by a number of different communities, from digital art to maker culture.
Since my first solo exhibition, in 2017, my work has involved transcending mere contestation to form a standalone artistic proposal, namely by exploring the experiential potential of conceptual gaming installations. I examine both their artistic heritage that spans everything from critical design to surrealism, and their formal specificities like the impact of the tangible on bodily engagement, physical-digital porosity, and the embodiment of a particularly sensory experience. Beyond the world of pixels, my goal is to conceive of the gaming experience at the level of atoms and flesh. 
Tatiana Vilela dos Santos is a Paris-based researcher at the Centre de recherche sur les médiations (CREM), a freelance game designer, and an award-winning digital artist (A MAZE., Maker Faire, EIGD). Since 2012, she has been creating gaming installations and art games in the context of her "MechBird" multimedia project. Most of her creations are alternative controller games: video game pieces controlled by tangible, handmade interfaces built specifically for these experiences. This work transcends the controller and screen to explore the unknown terrain of gaming art, and to re-enchant the real by digital means.