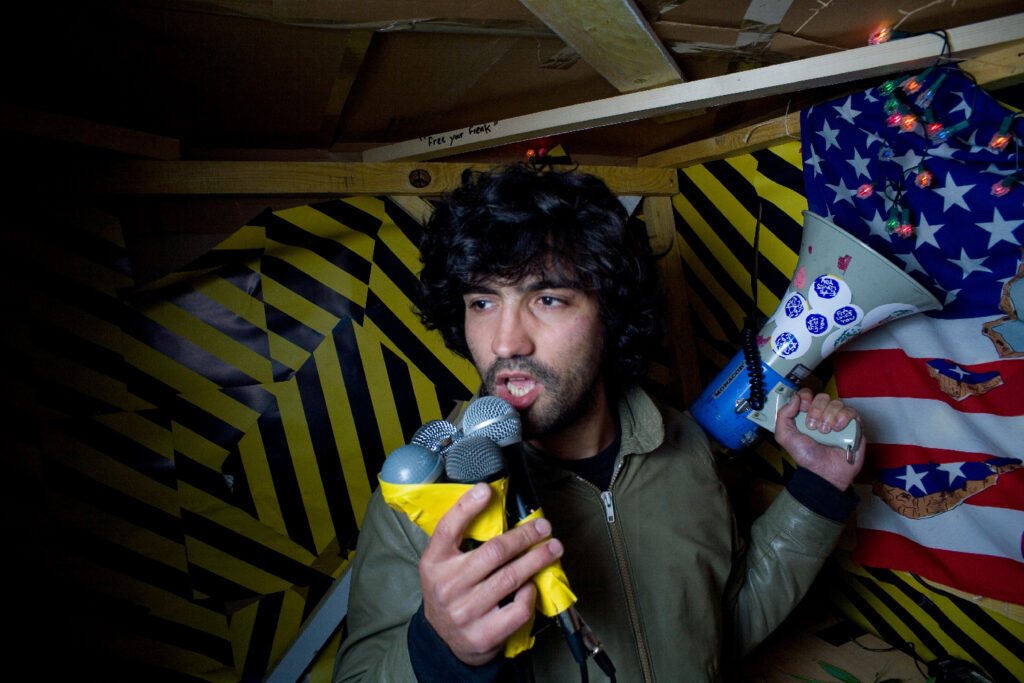 Pierre Andrieux was born in 1979 in Bergerac, France. He lives and works in Bordeaux.
He spent his childhood in Polynesia. After graduating from the École Supérieure d'Art d'Aix-en-Provence, Pierre Andrieux completed several residencies in France and abroad, some of which focused on performance art (Mugatxoan, Arteleku, San Sebastian, Spain and Serralves Foundation, Porto, Portugal). Since 2008 he has been regularly invited to present his performances in group exhibitions or specific projects.
His performances draw on experimental vocal poetry exploring the bodily dimension of language as well as the unconscious connections that can operate in the construction of a discourse, gradually revealing a reflection on the human condition. In his performances, Pierre Andrieux embodies individuals who discover themselves in front of their own body, society, the environment or the history of our ancestors.
At the same time, he develops a workshop work between painting and sculpture in a gestural and material way, inspired by the forms of the pastry.