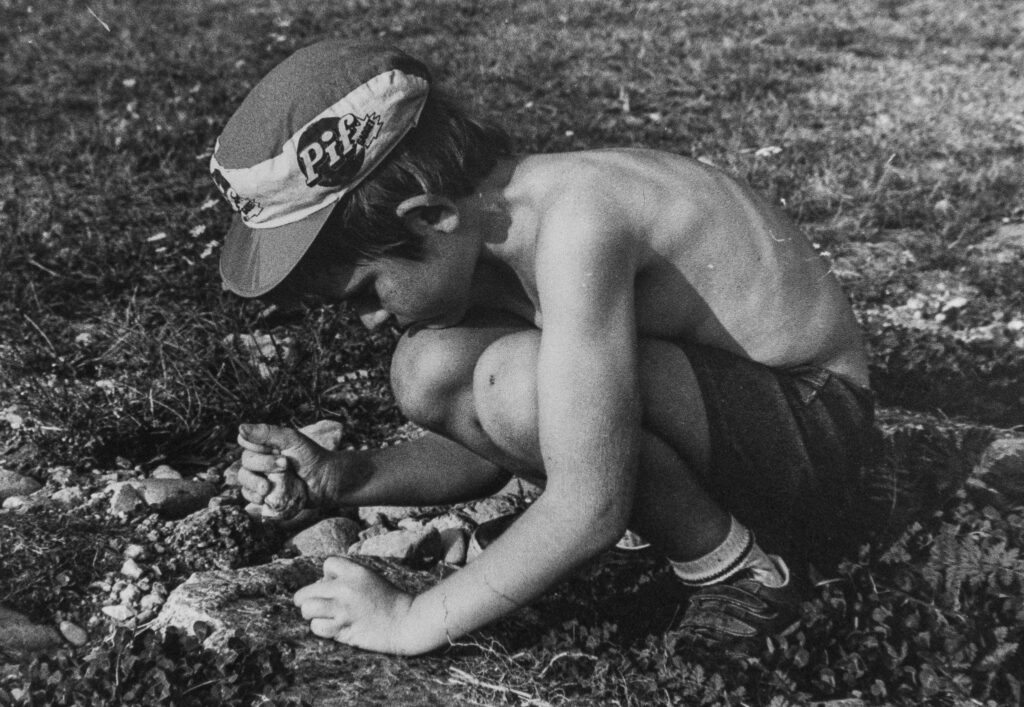 Hervé Jolly began his professional career in the early 1990s in the field of computer-generated imagery. Among other things, he developed rendering and modeling software, as well as specific educational tools for teaching. Later on, in the early 2000s, he began studying at a higher art school and simultaneously started practicing live performance, blending circus, dance, theater, and storytelling, both in the creation of the shows themselves and in the development and implementation of interactive stage devices. These devices are also the field of exploration for his individual research, which takes shape in experimental installations exploring issues related to spaces of interaction between people and the stories that emerge from them.
He has been teaching at ÉESI since 2009. His practice, his reflection, and their encounter with changing and renewed generations of students have led him, among other things, to the field of game as an artistic practice, both in terms of creation, situation, or performance modalities. He speaks on these subjects at various conferences, game schools, and festivals, contributes to their deepening at ÉESI, and writes a monthly column on video games in the Biscoto magazine.
His teaching deals generally with artistic practices by process, and in particular with code and computational reasoning. It is rooted in a practical and contextual approach, notably of ecology, inclusivity, and de-anthropocentrism.