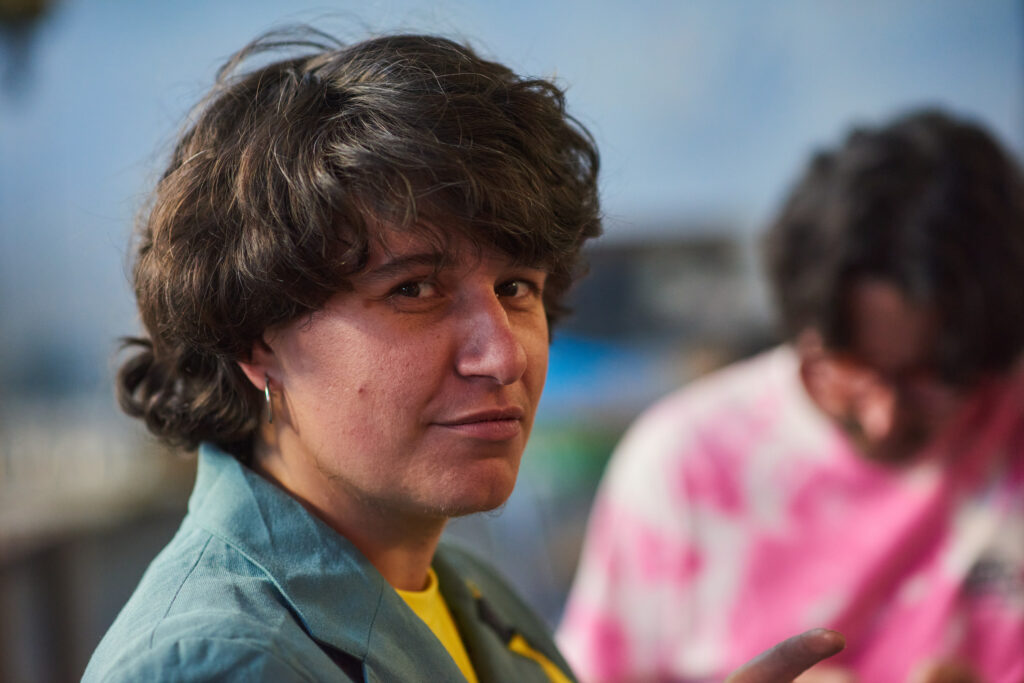 Chloé Desmoineaux is a French artist who specializes in interactive installations, video game modification, and alternative ways of designing screen-controller interaction. She is also known for organizing independent and experimental game exhibitions and workshops on topics such as alternative controllers, glitch art, interactive animations, and video games.
Chloé has a strong commitment to promoting visibility and reflection on the role of women and other marginalized groups in the video game industry. She is also a member of the Freesson collective, which supports the creation of electronic music and the organization of events and workshops around digital arts and cultures.
Between 2017 and 2019, Chloé co-organized Art Games Demos events with Isabelle Arvers, which aimed to showcase video game art and independent game demos in various spaces, with the goal of bringing together both "initiated and non-initiated" audiences and showcasing the local independent game creation scene.