10th to 24th November 2021 / Centro-Cultural Alienza Francesca / Guadalajara – Mexico
List of guest artists : Kati Hyyppä, Niklas Roy, Laurence Azzopardi, Guillaume Stagnaro and Antonin Fourneau.
List of participants from Licence En artes de la Secretaría de Cultura Jalisco : Osvaldo González, Lucía Contreras, Luisa Ávalos, América García, Norberto García, Víctor Rodríguez, Valeria Alejandre, Sofía de Luna, Pablo Mérito and Miguel Ángel Gutiérrez.
Coordination : Eric Boulo, Antonin Fourneau, Amandine weber and Mathilde Rollet from the French alliance and Claus Witte from Goethe-Zentrum.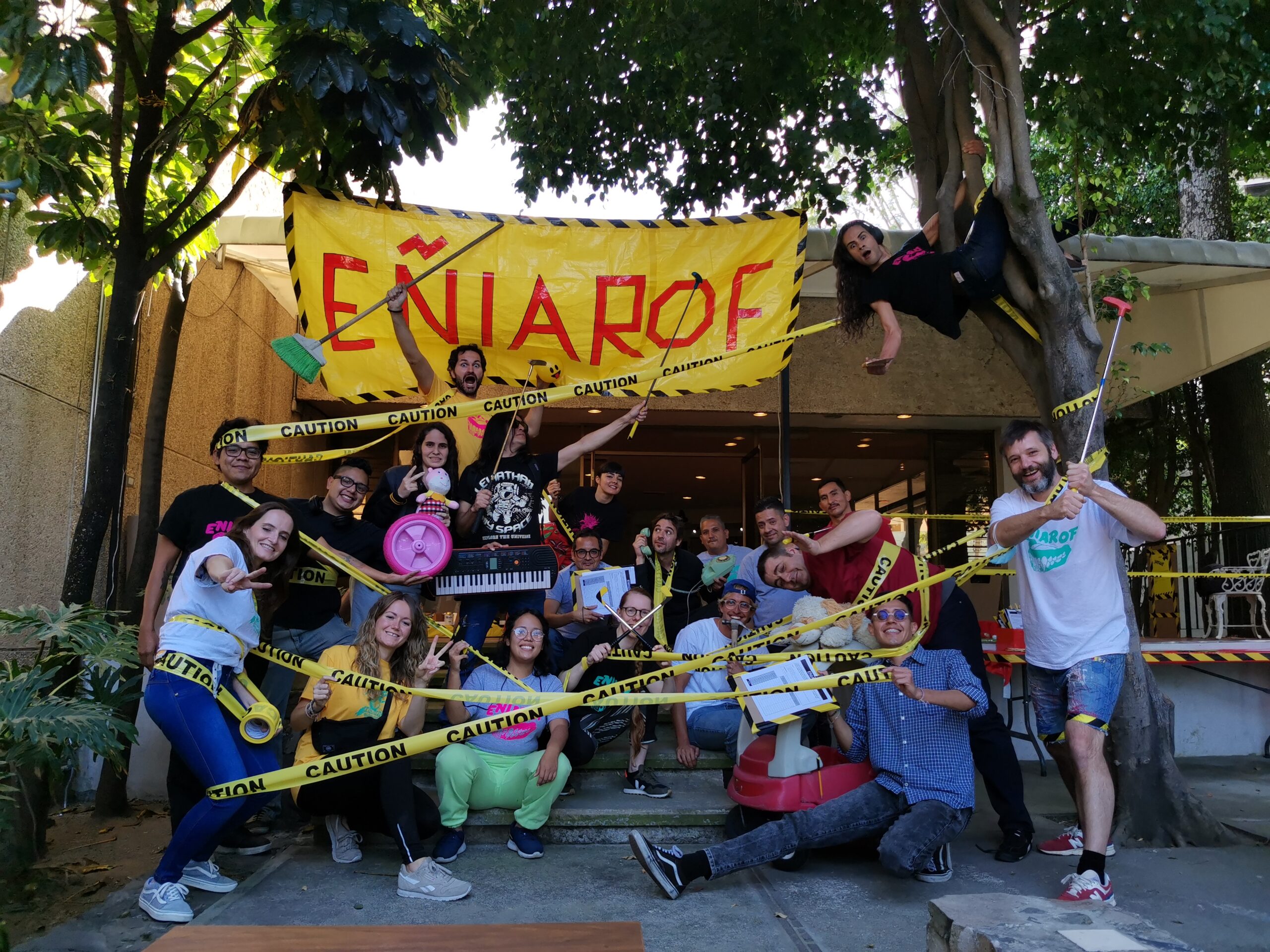 As part of the November Numerique program by the French Institute, Eric Boulo and Antonin launched a creative residency project for two consecutive Eniarofs in Central America. The Eniarof team, having just finished Eniarof#30 in San Jose, moved on to Eniarof#31 in Guadalajara, where a group of artists and art students joined them to organize the event. This time, the Eniarof team, inspired by the success of Eniagolf in Costa Rica, decided to propose a theme entirely focused on reimagining mini golf. Visitors were able to experience a mini golf course consisting of 13 holes from the opening in November 18th to 24th.
Here is the order of the tracks played during one week: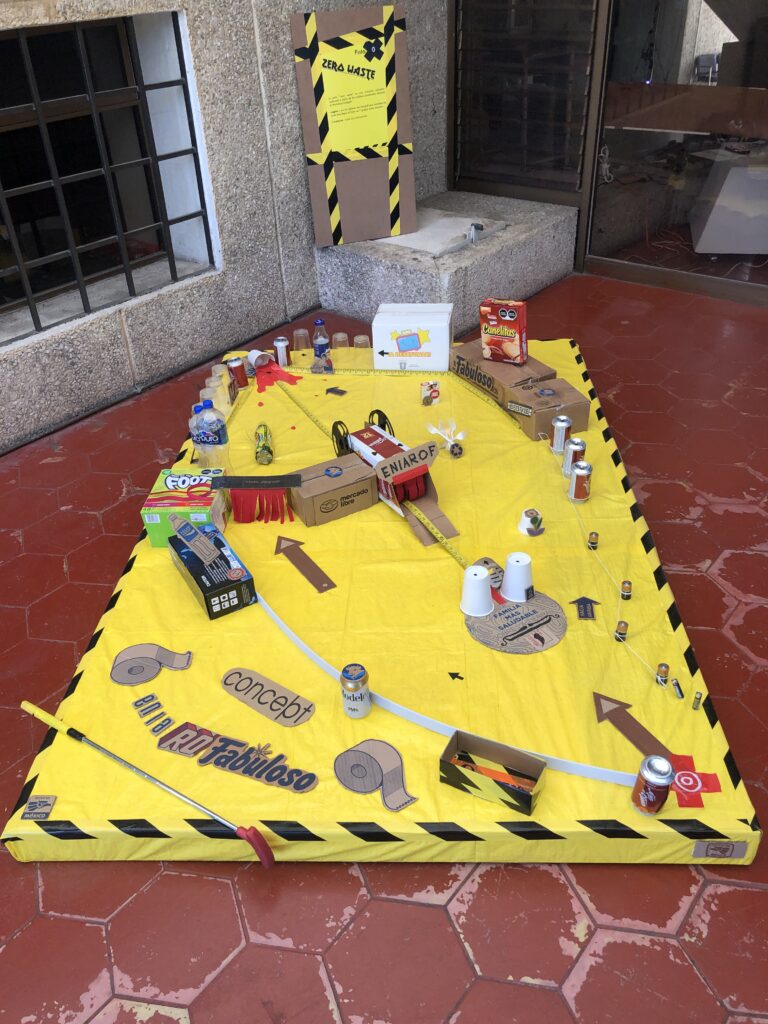 0 → Zero waste by Antonin Fourneau, mainly made up of waste generated during the workshop, such as cans, beers, and biscuit packets.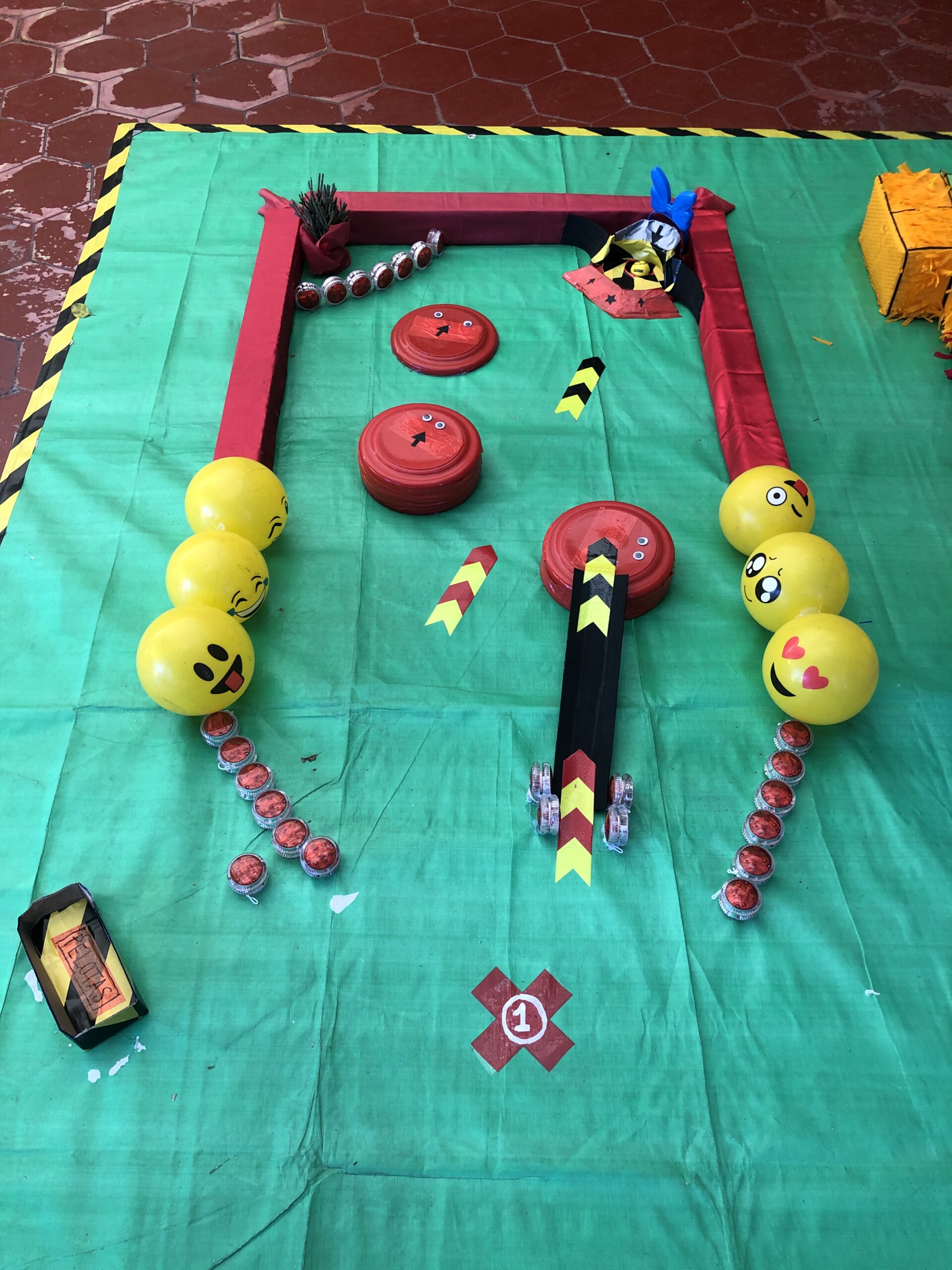 1, 2, and 3 → Juegolf by Antonin Fourneau, a set of small and simple training tracks made up mainly of toys found on site.
4 → Put put twister car by Miguel Angel Gutierrez, Osvaldo Gonzales, and Victor Rodriguez, a track with a rotating system in the center to try to reach the hole and a cooperative principle with a second player who, with a remote-controlled car, brings the ball back to you if you go out of bounds.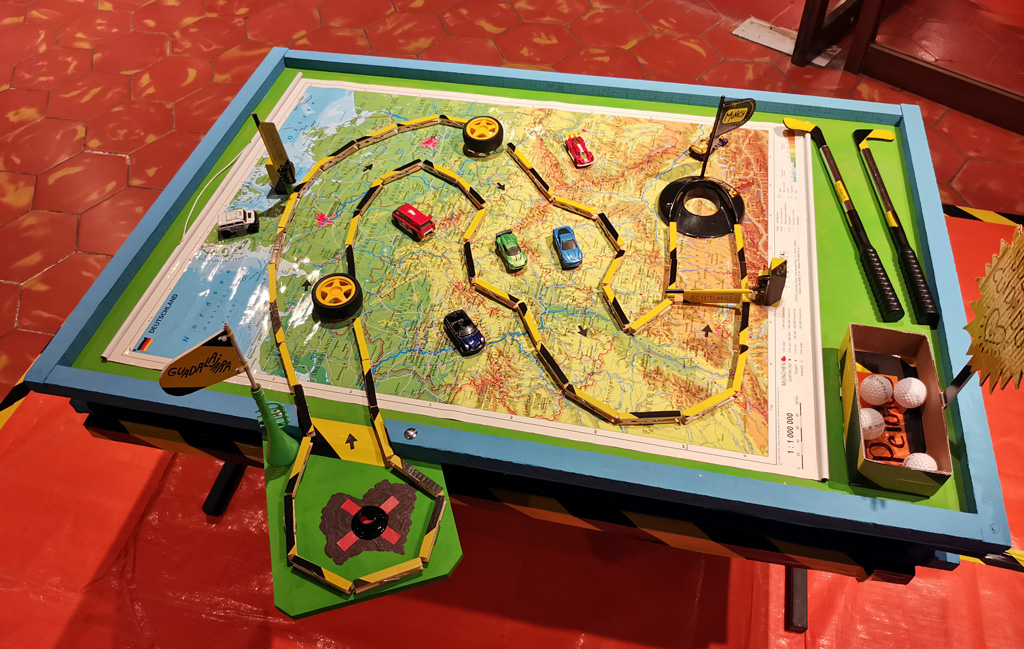 5 → Viajecito a Munich by Kati Hyyppä, a nano golf played on a Munich map where you must avoid cars that move on a road thanks to a system of magnets and motors located under the playing surface.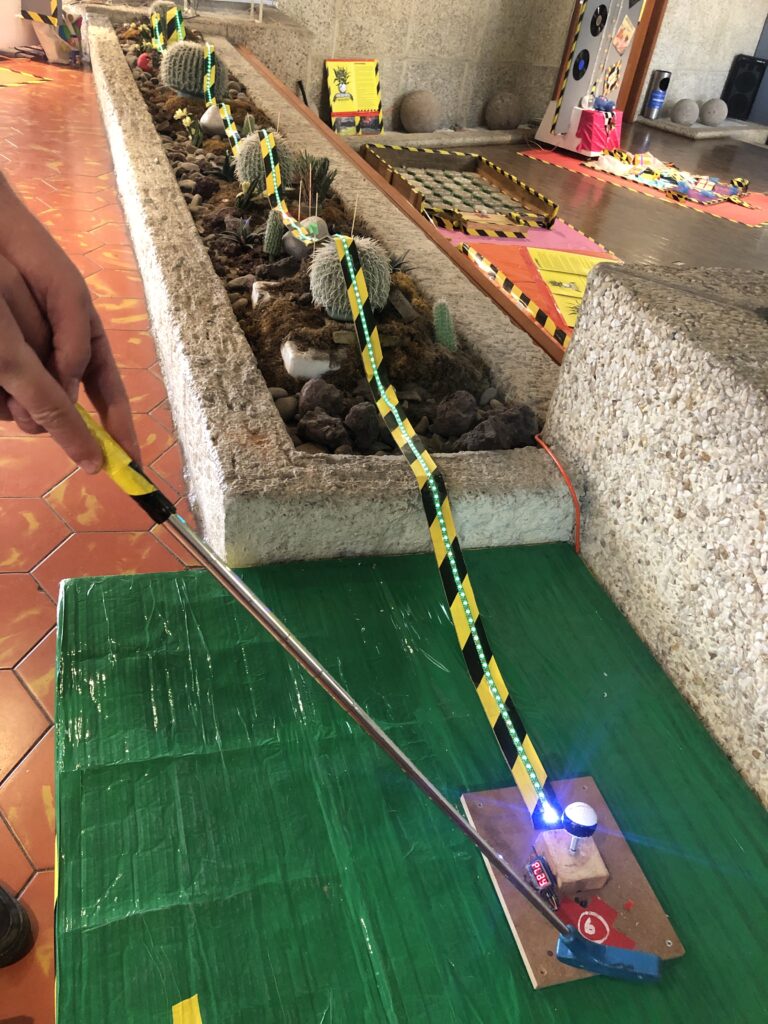 6 → Golf wobbler by Guillaume Stagnaro, a golf track paying tribute to Robin Baugmarten's line Wobbler. You hit a real ball that triggers the movement of a white pixel on a LED strip simulating the course. It's up to you to dose your strength to reach the red point symbolizing the hole.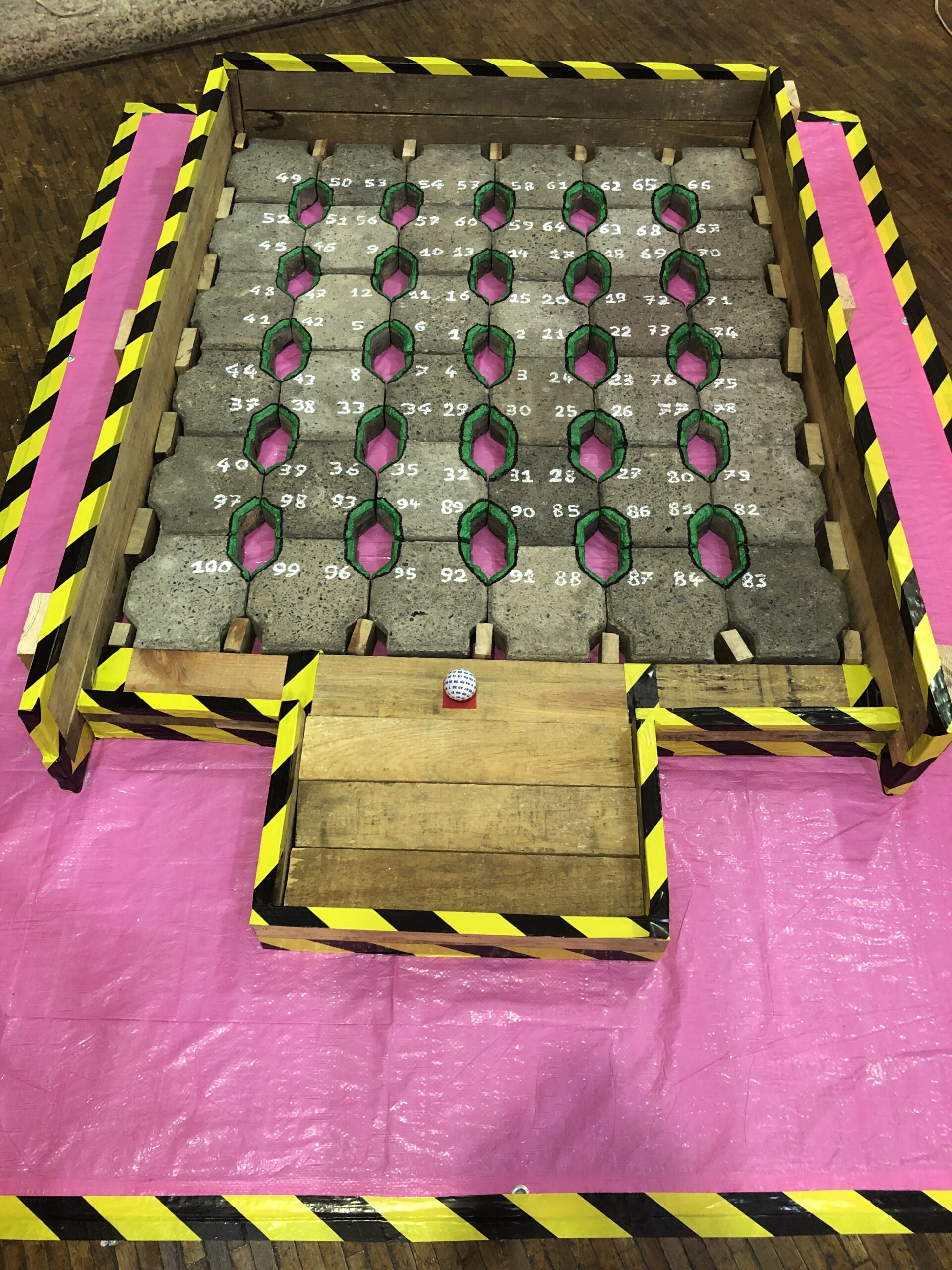 7 → Dice golf by Laurence Azzopardi and Antonin Fourneau, a golf track played with a 100-value dice (yes, really) similar to a golf ball and 25 holes surrounded by 4 values. By rolling the die for the first time, you get the value of the hole you must aim for, but be careful, each roll changes the value, and thus the target. If you fall into the wrong hole, you start over.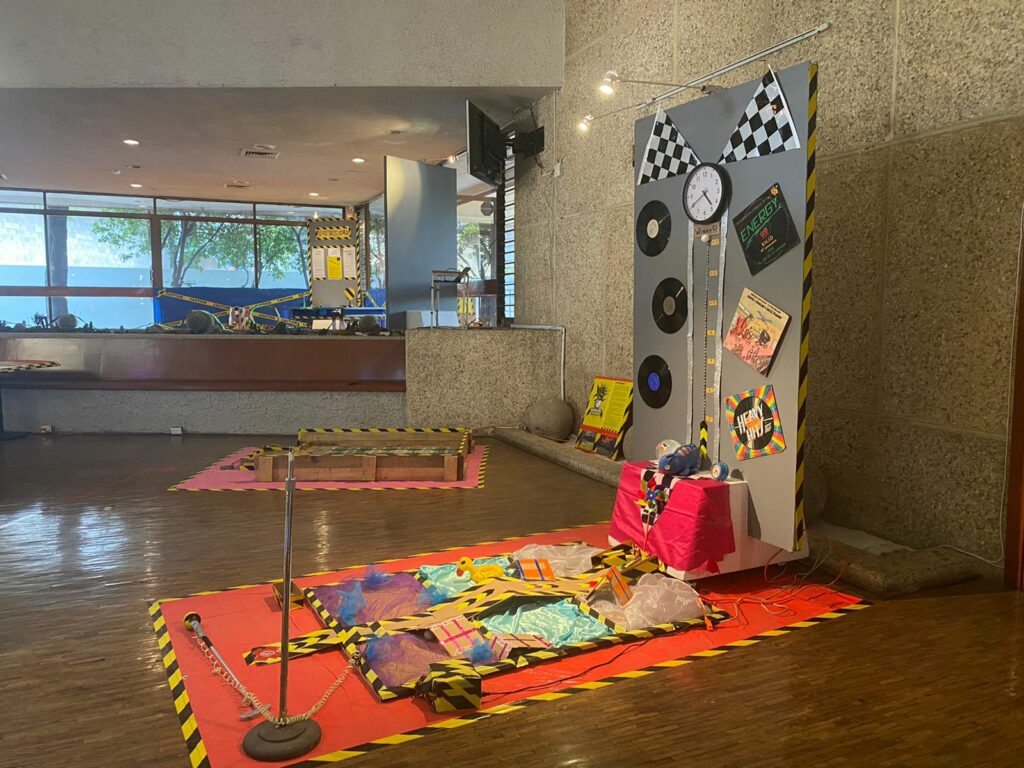 8 → Sonic boom by Sofía De Luna, Luisa Avalos, and Pablo Mérito, a track where, when you put the ball in the hole, you have to scream into a microphone to increase your score.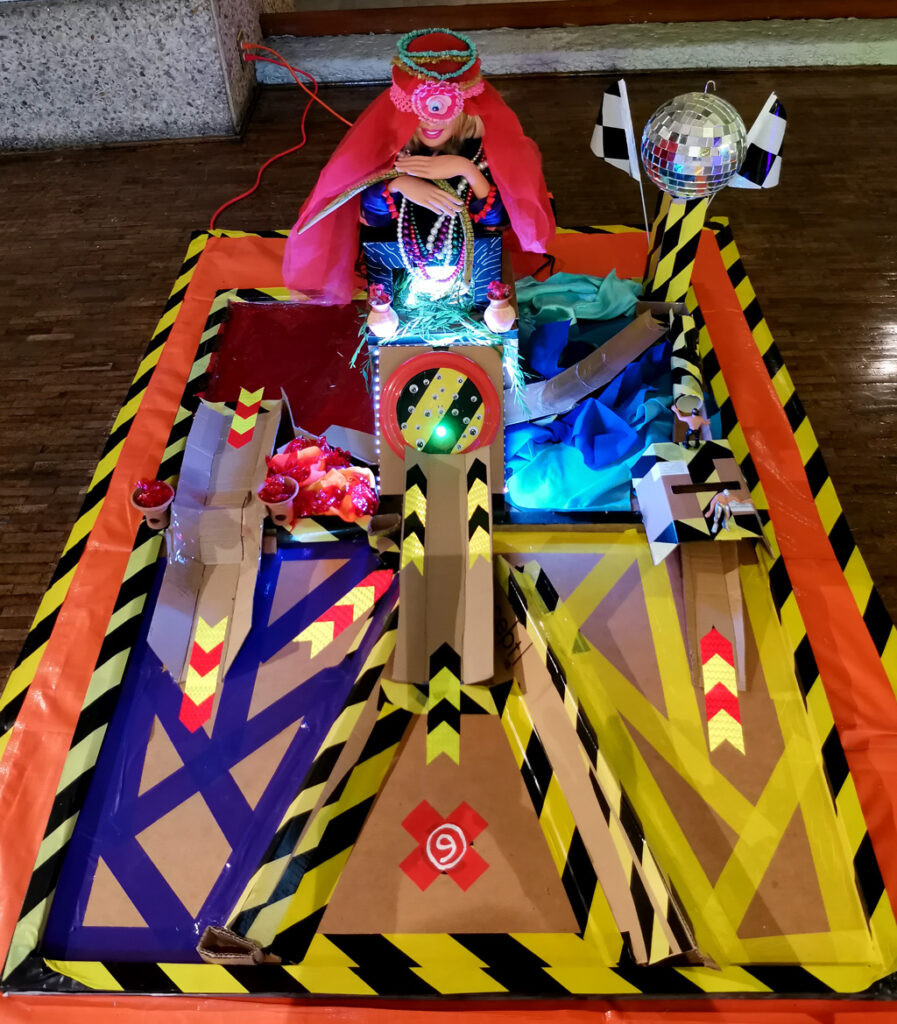 9 → La Vidente by Lucano, a fortune teller decides after your first shot whether you will have to take a more or less complex path. A kind of metaphor for life.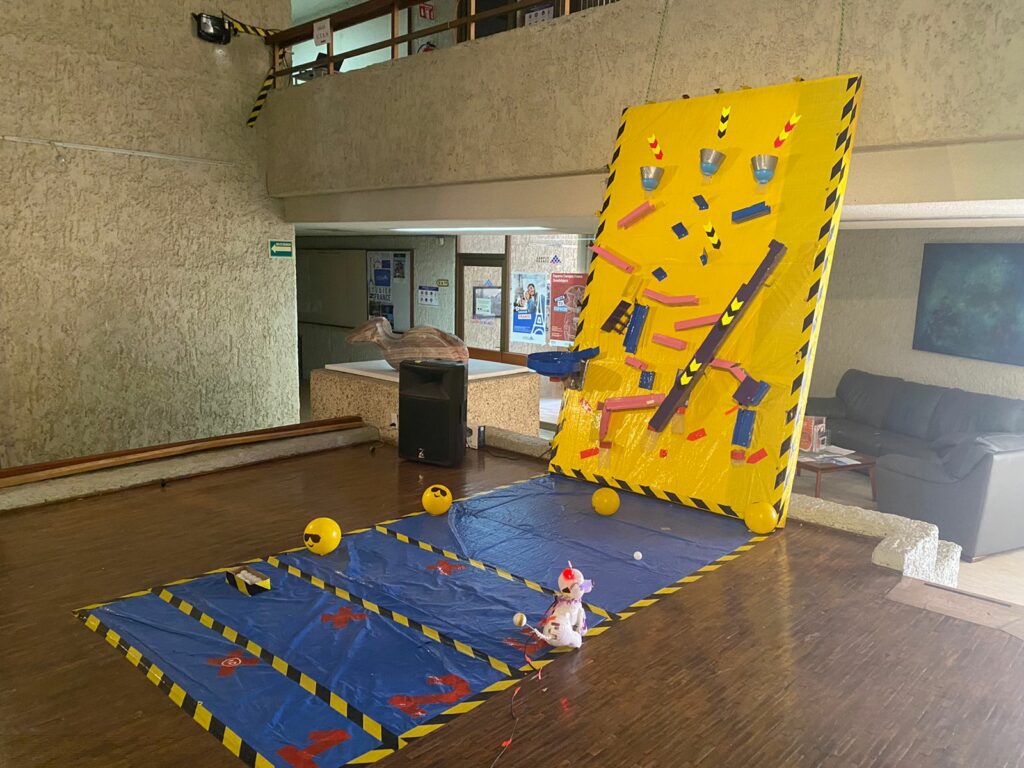 10 → Tino by Lucía Contreras,América García and Norberto García, a sort of meeting between golf and the Galton board, or at least probability.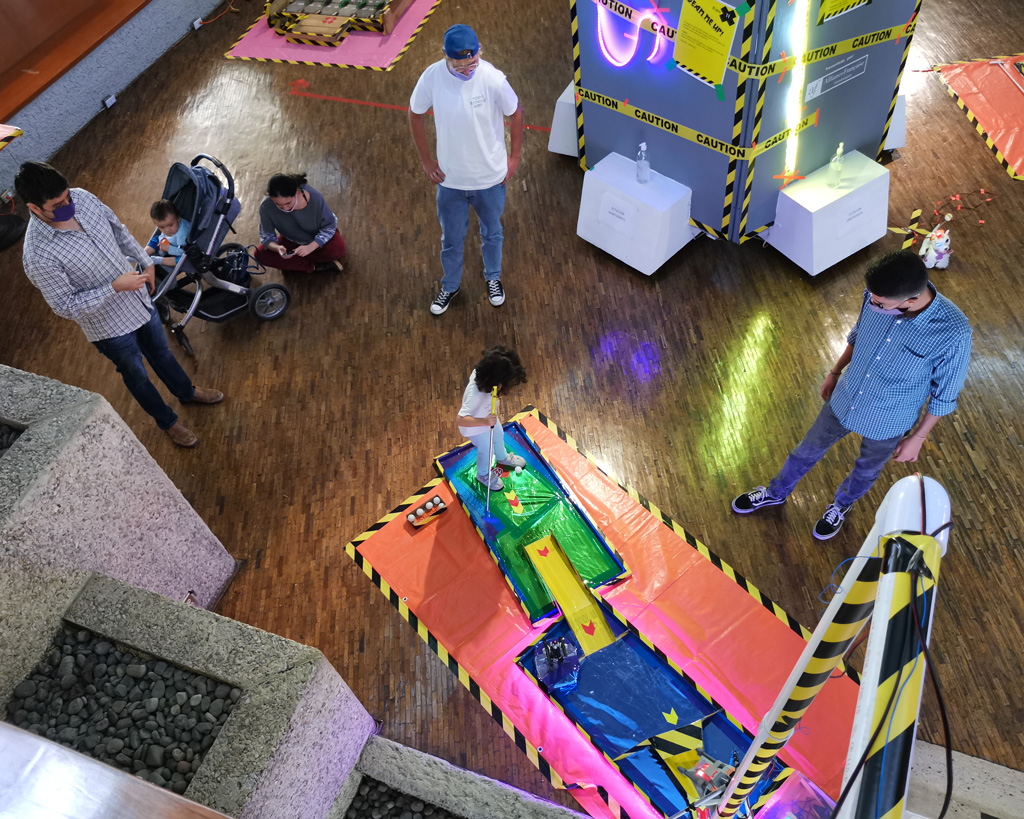 11 → Beam me up! by Niklas Roy, a golf track of the future with an elevator that takes the ball to an upper floor of the building. Thanks to the vacuum cleaner of the Centro-Cultural helpful for the suction ball system.
12 → Viaje en el tiempo by Ivan, an installation with camera tracking video and a luminous golf ball. You have to reach a virtual hole projected on the ground to launch a somewhat psychedelic animation.