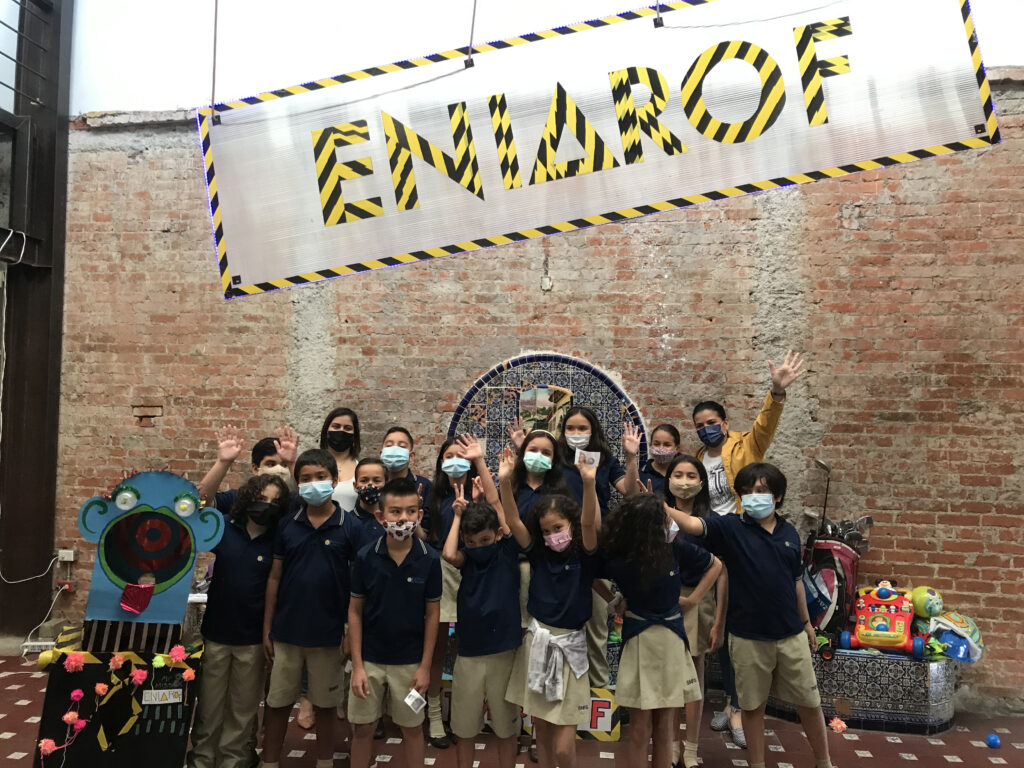 4th to 20th November 2021 / Amon Solar house / San Jose – Costa Rica
List of guest artists : Kati Hyyppä, Niklas Roy, Laurence Azzopardi, Guillaume Stagnaro and Antonin Fourneau 
List of participants : Sergio Barboza, Camila Garro, Gabriel Segura, Briam Mora, Danessa Ubeda, Jonathan Torres, Estefany Ramírez, Manuela Gutiérrez, Emmanuel Murillo, Yarline Moraga, Coraima Díaz, Fabián Valverde, Christian Sánchez, Leonardo Rivera, Tiffany and Jose Jaén.
Coordination : Eric Boulo, Antonin Fourneau, Amandine Decorne and Diana Bastos from French alliance and Cristina Morales from the German Ambassy.
As part of the "November Numérique" program by the French Institute, Eric Boulo and Antonin launched a project for a creative residency for two consecutive Eniarofs in Central America.
The first destination was San José, Costa Rica, where a small delegation of Eniarofeurs occupied the Amon Solar house in San José, on the invitation of the French Alliance and the German embassy. A group of artists and students of art and architecture worked for a week in this incredible location in the heart of San José. As the nickname for the city of San José is Chepe, we dubbed this edition "Chepeniarof."
A production workshop started on October 25th, with four teams of 3 to 4 local creators quickly formed to produce at least one attraction per group. This was in addition to the creations of Kati, Niklas, Guillaume, Laurence, and Antonin. From November 4th to 10th, the public could experience no less than 8 attractions, including: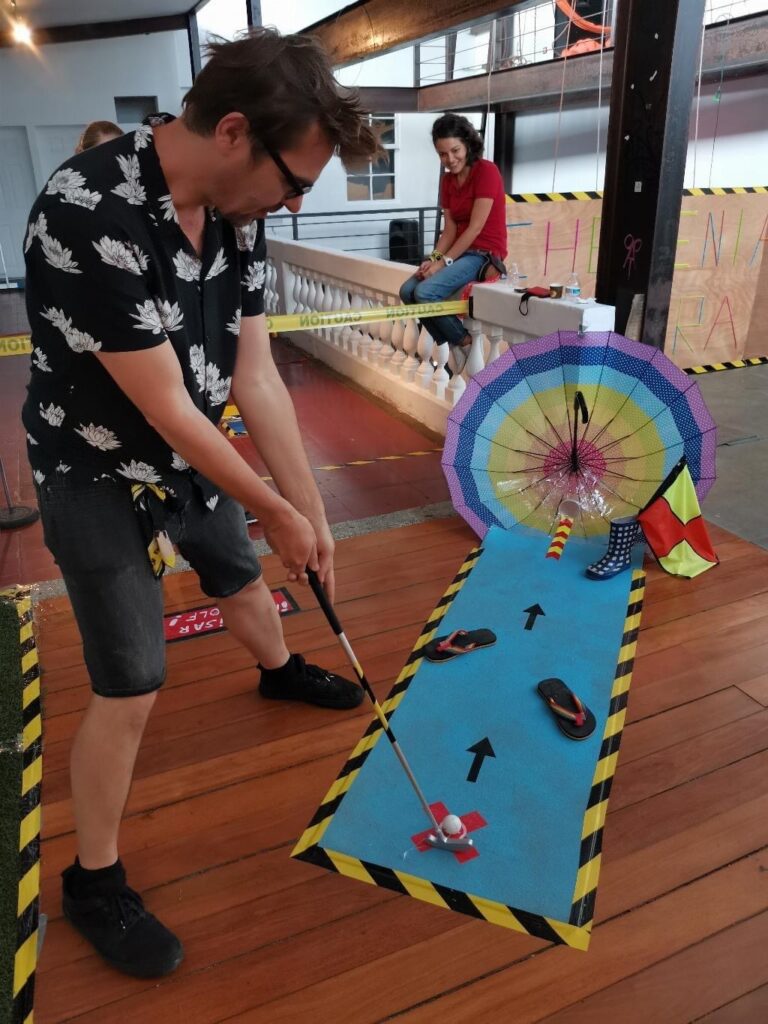 Eniagolf by Antonin Fourneau, a mini-golf course made from recycled materials found on-site. For this edition of Eniarof, the public was offered no fewer than 8 tracks.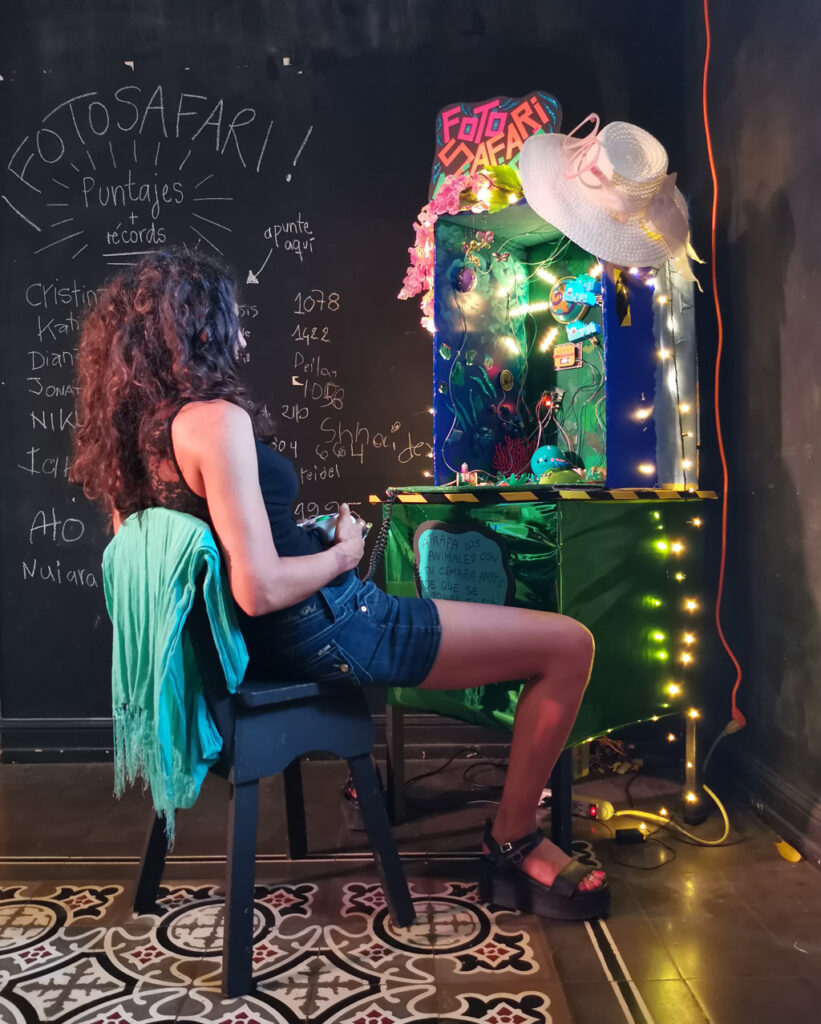 Foto Safari Magico by Kati Hyyppä, an attraction made up of a variety of recycled toys that create a backdrop with elements that move to the beat, which players must bump at the right moment, like the game Bop It.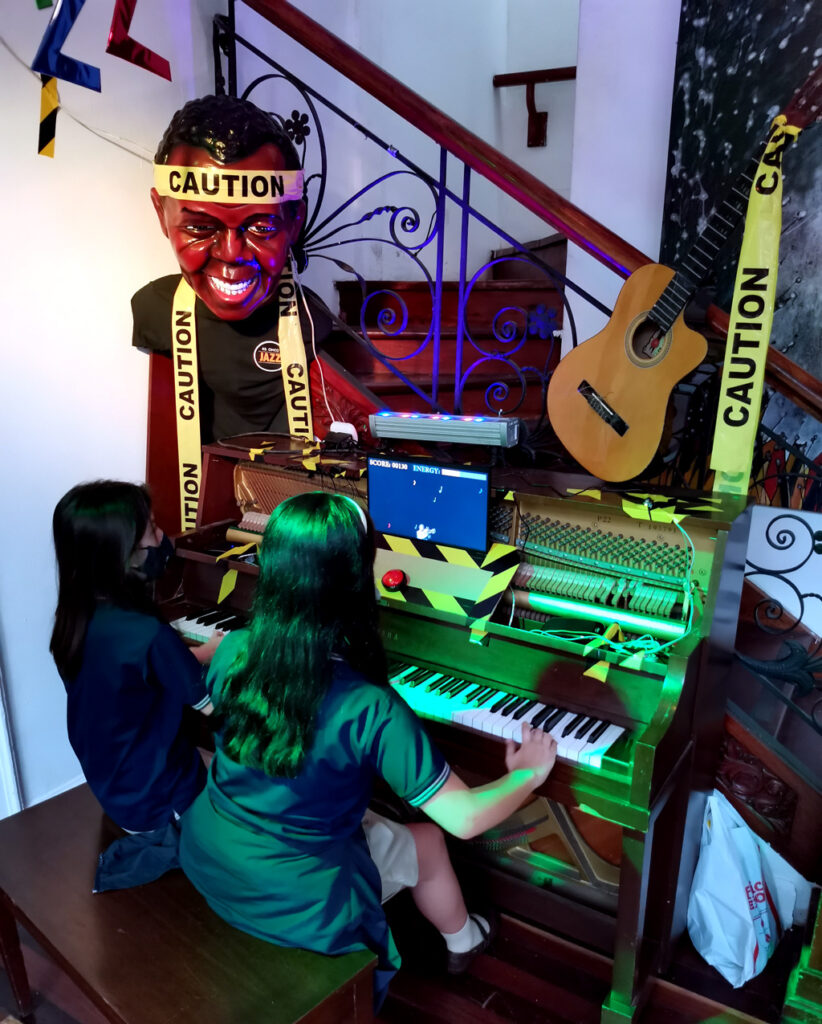 Jazzgig by Niklas Roy, upon discovering the beautiful piano at Amon Solar, Niklas proposed a sort of dodging game where playing notes on the piano controls a jazz musician on the screen, who must dodge bad notes falling on him laterally.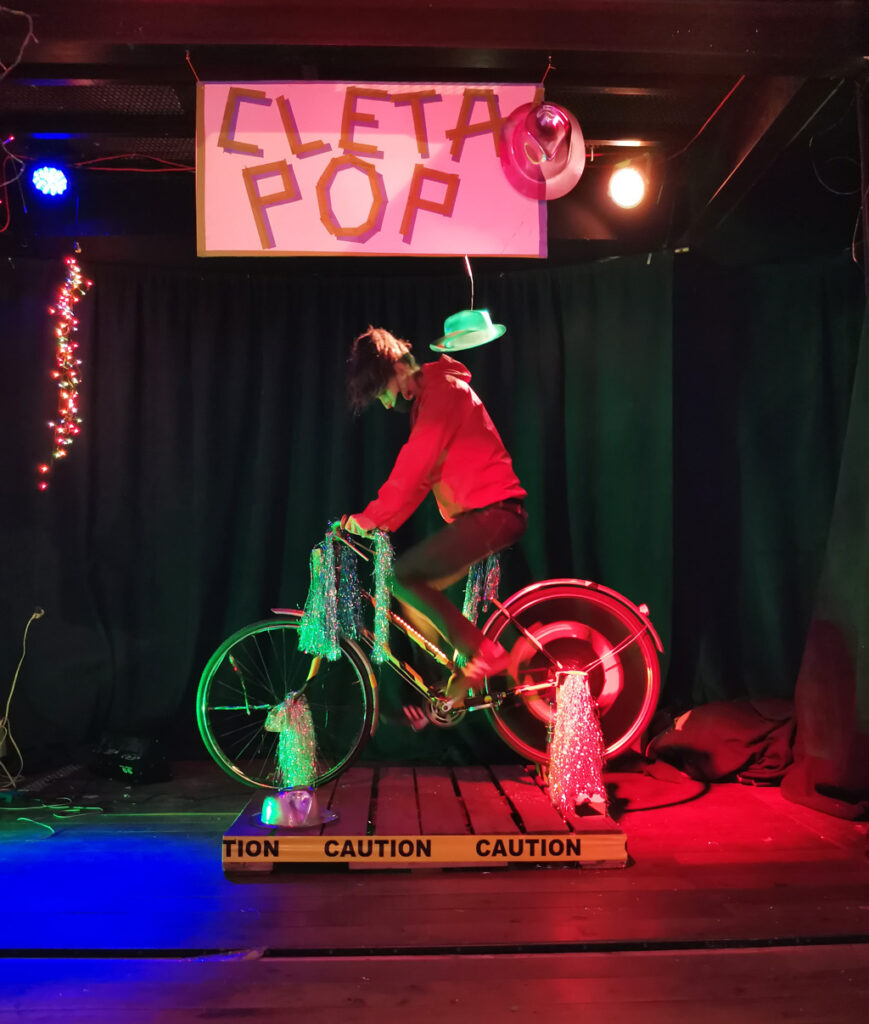 Cletapopp by Guillaume Stagnaro, a modified bike that allows players to play the music of the location and thus become the dance floor.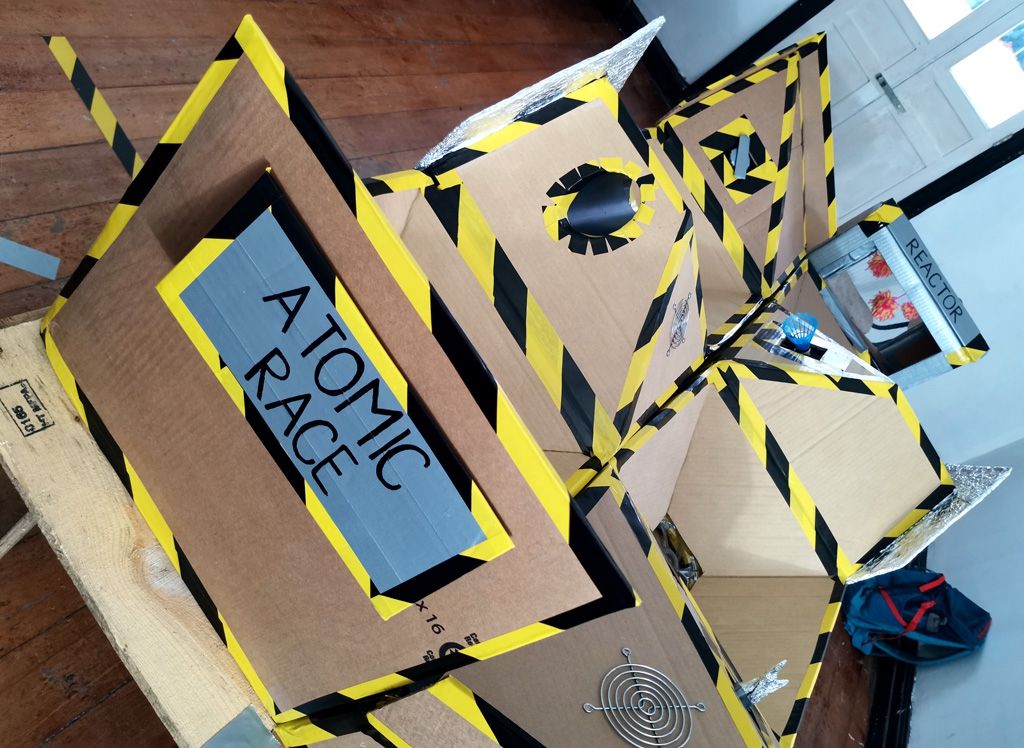 Atomic Race by Sergio Barboza, Leonardo Aubert, Fabián Valverde, and Yarline Moraga, a new kind of foosball game that uses fans and a board composed of funnels that eject the ball in imprecise directions. Players have no direct control over the ball except for positioning themselves at certain key spots with their barrier-shaped costumes to guide the balls.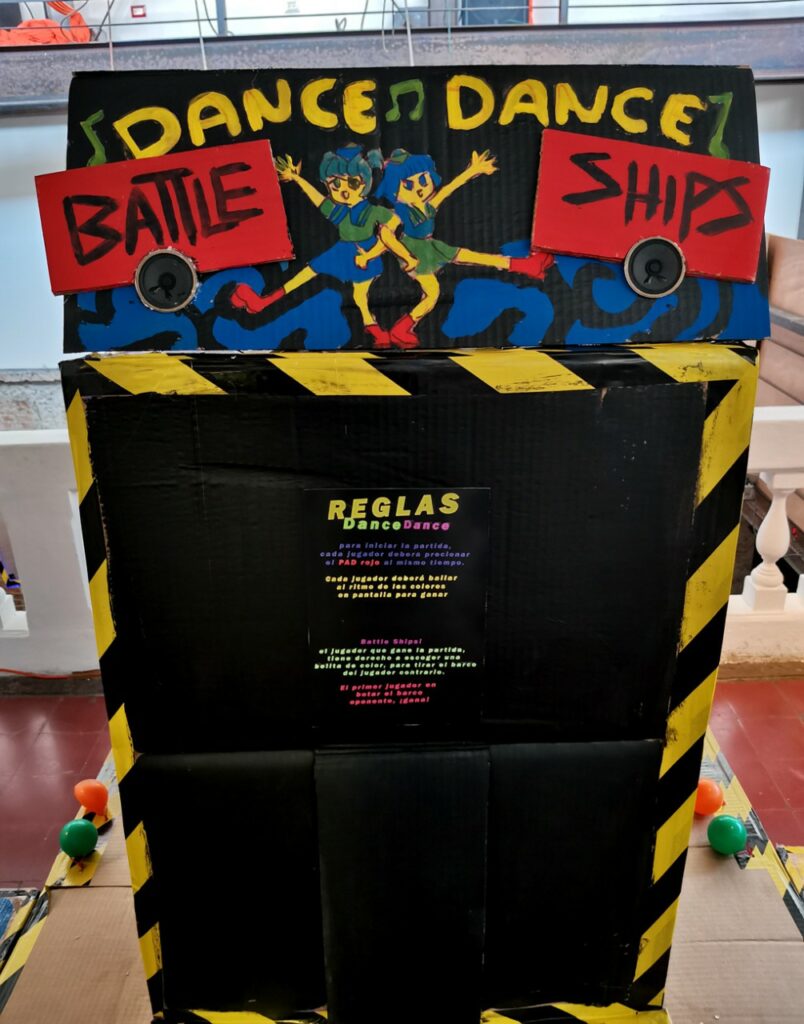 Dance Dance Battle Ship by Jose Jaén, Coraima Díaz, Danessa Ubeda, and Briam Mora, is an unlikely combination of a rhythm game with a dance mat and the classic game of Battleship.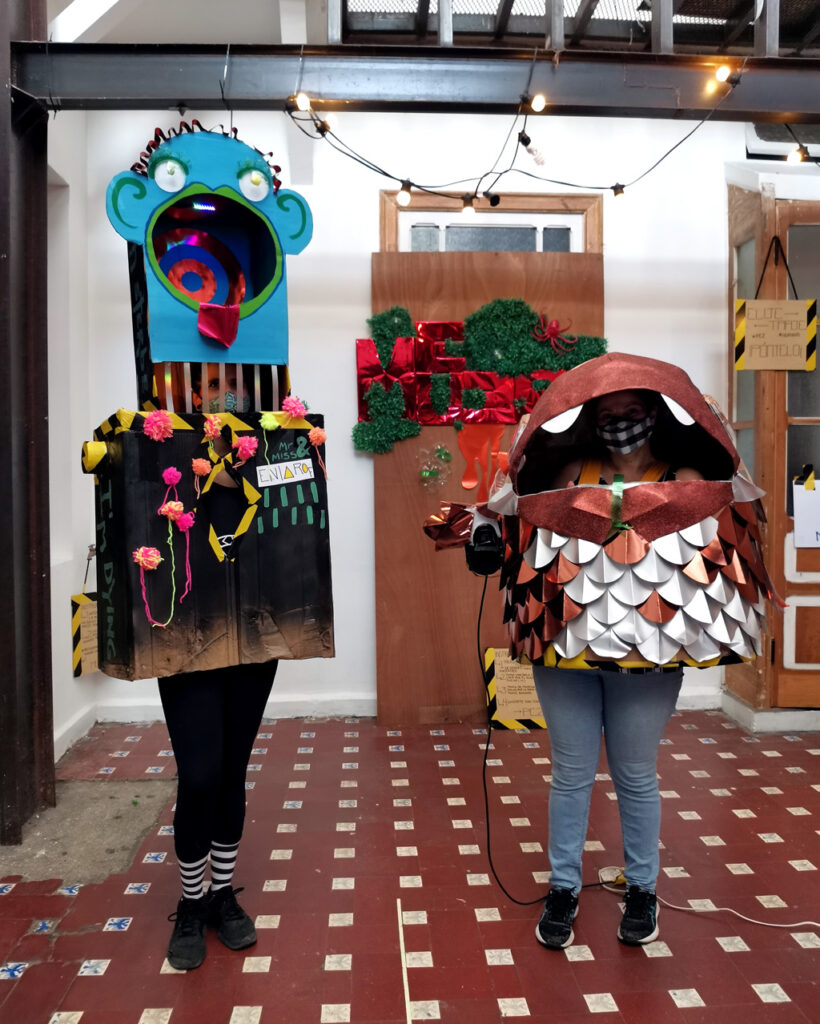 Me Muero by Camila Garro, Tiffany, Estefany Ramírez, and Jonathan Torres, a carnival-style costume game where one person wears a fish head that spits out trash from the mouth, which the other player must catch while playing a human puppet. This attraction was a vengeful vision of what humans impose on marine life with their waste.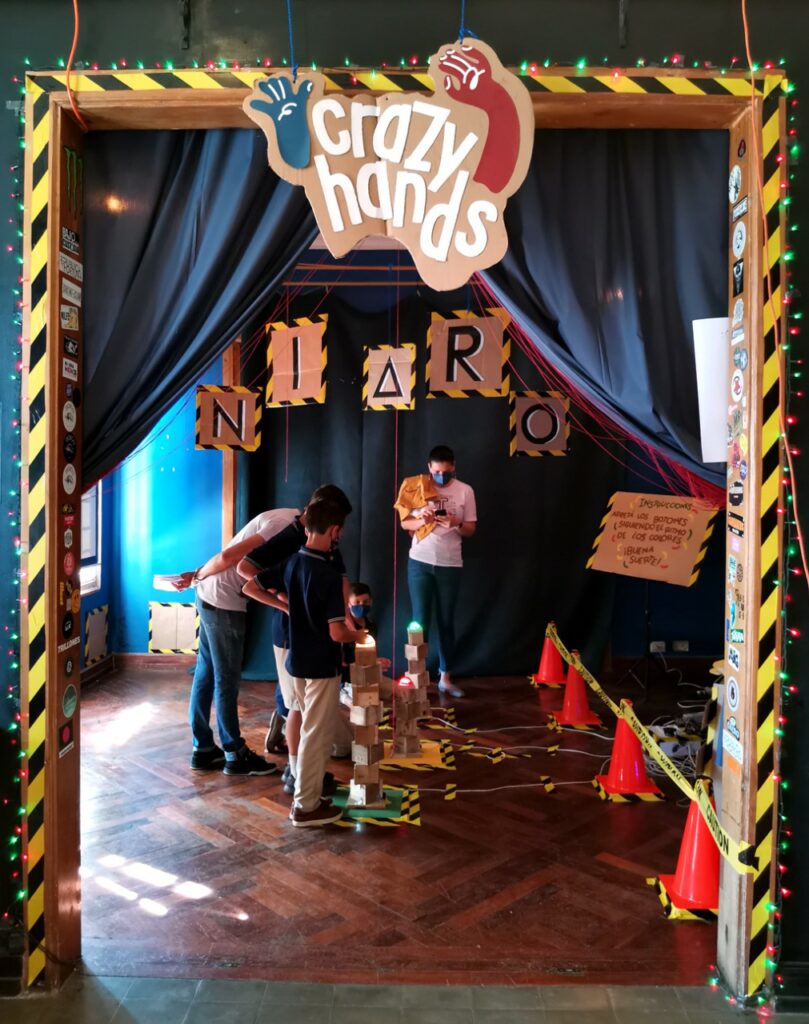 Crazy Hands by Manuela Gutiérrez, Emmanuel Murillo, Gabriel Segura, and Christian Sánchez, a larger version of the game Simon, where players must repeat color combinations.