21st & 22nd August 2021 / Urban Boat / Douai – France
List of guest artists : Anaïs Vranesic, Guillaume Stagnaro, Danaël Valbert, Inès Koussa-Gradinego, Martin Deknudt, Laurence Azzopardi, and Antonin Fourneau.
Production & coordination : Eric Boulo and the Urban Boat team : Alexia Balandjian and Nicolas Defawe
Interns : Clément Ricart and Théo Frignet.
This Eniarof#28 format is quite unique, as it was based on a cultural barge that was created from scratch by Alexia and Nicolas. Taking inspiration from the river theme and the context, a team of Eniarof creators lived on the barge for a week to create about ten attractions on-site. These were then presented to the public on the quayside for two days. As the barge mainly runs on solar energy, each attraction was equipped with its own solar panel and battery.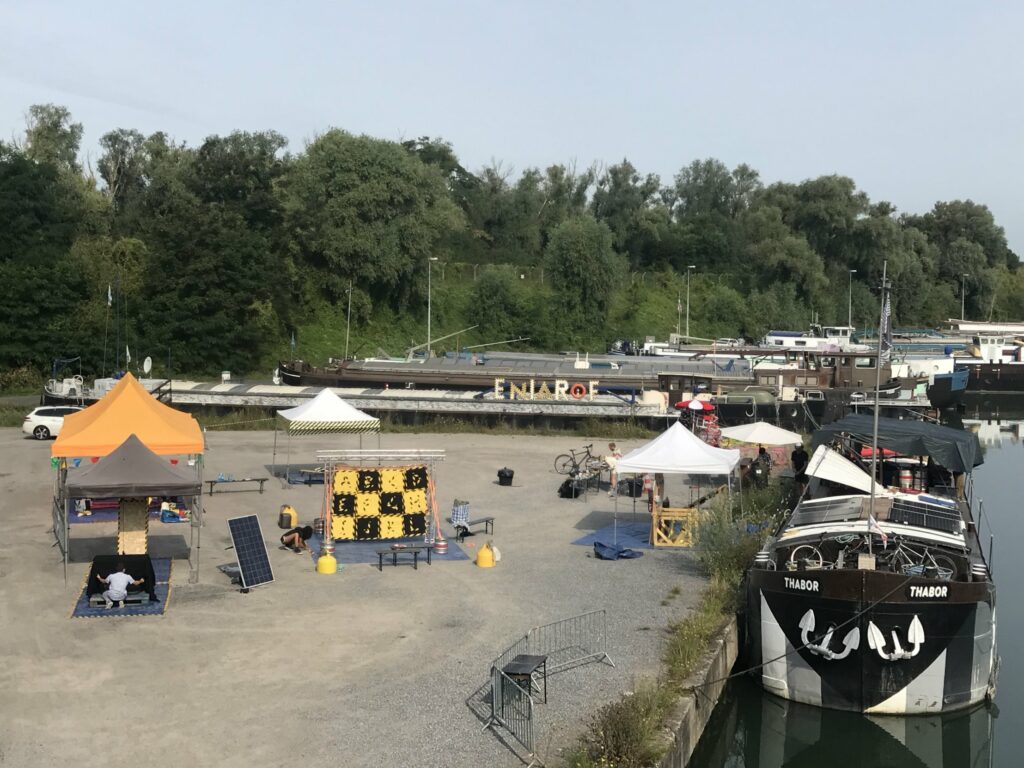 Therefore, it was directly on the quayside where the public could enjoy: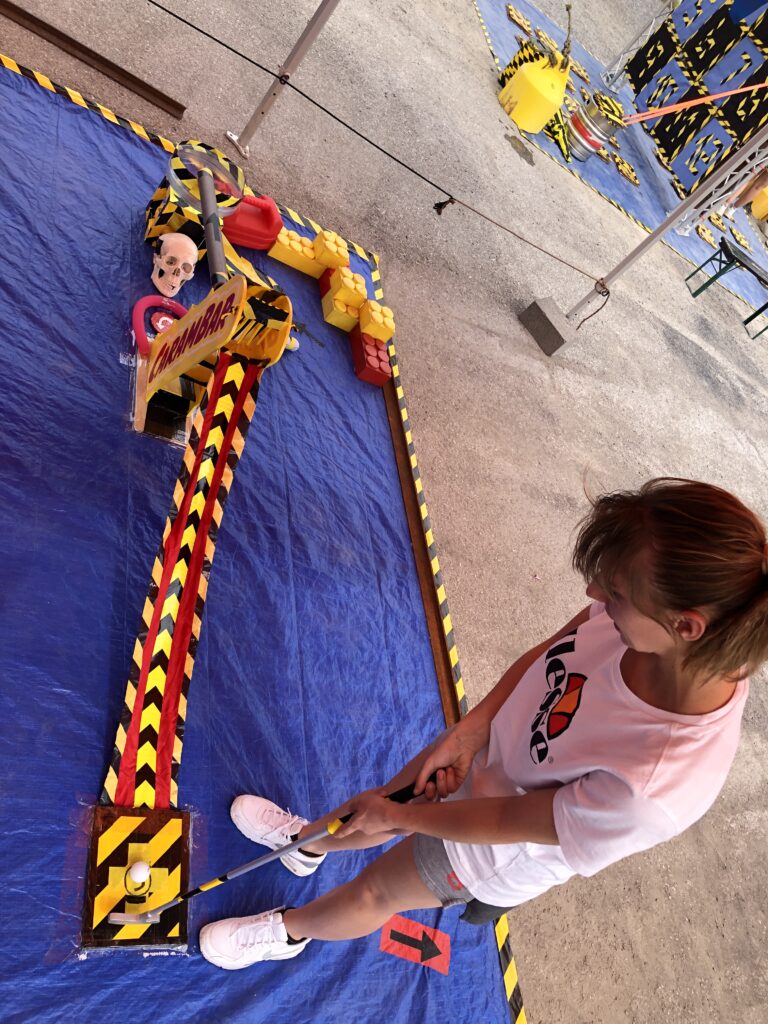 Eniagolf by Antonin Fourneau, An impromptu mini golf competition using found objects and trash on site. A way to democratize the practice of golf, which often consumes potable water to irrigate lush lawns at a time when water scarcity is becoming critical.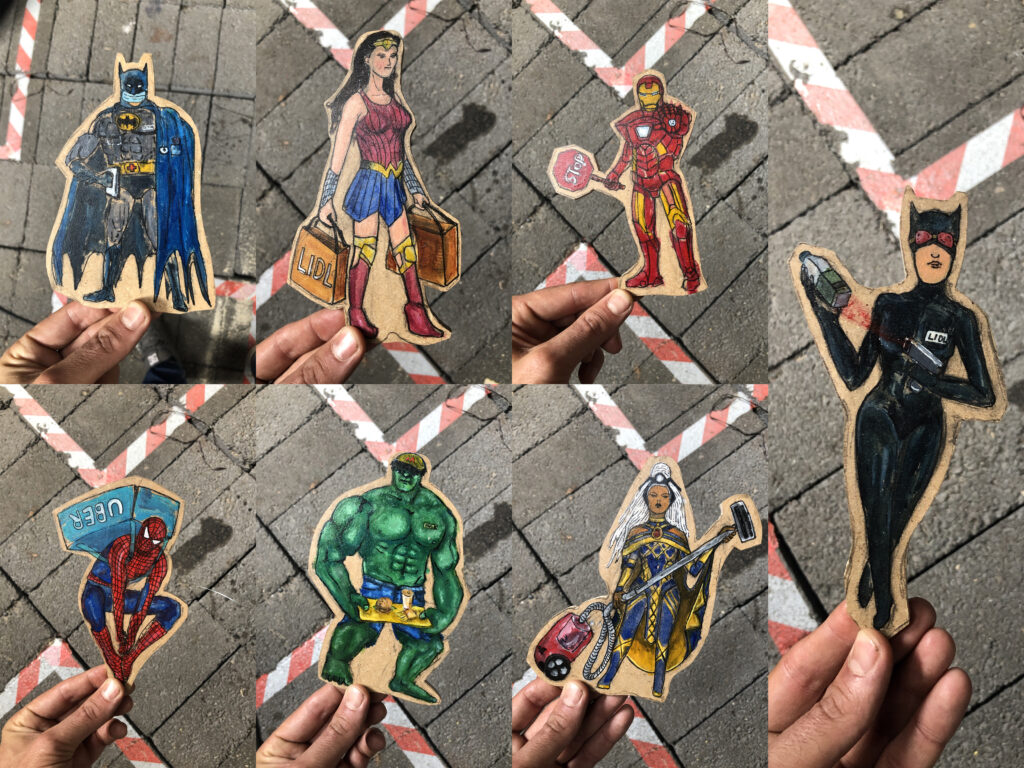 Vaccinator by Danaël Valbert, Using vaccine syringes, you must shoot targets that are none other than our superheroes during lockdown.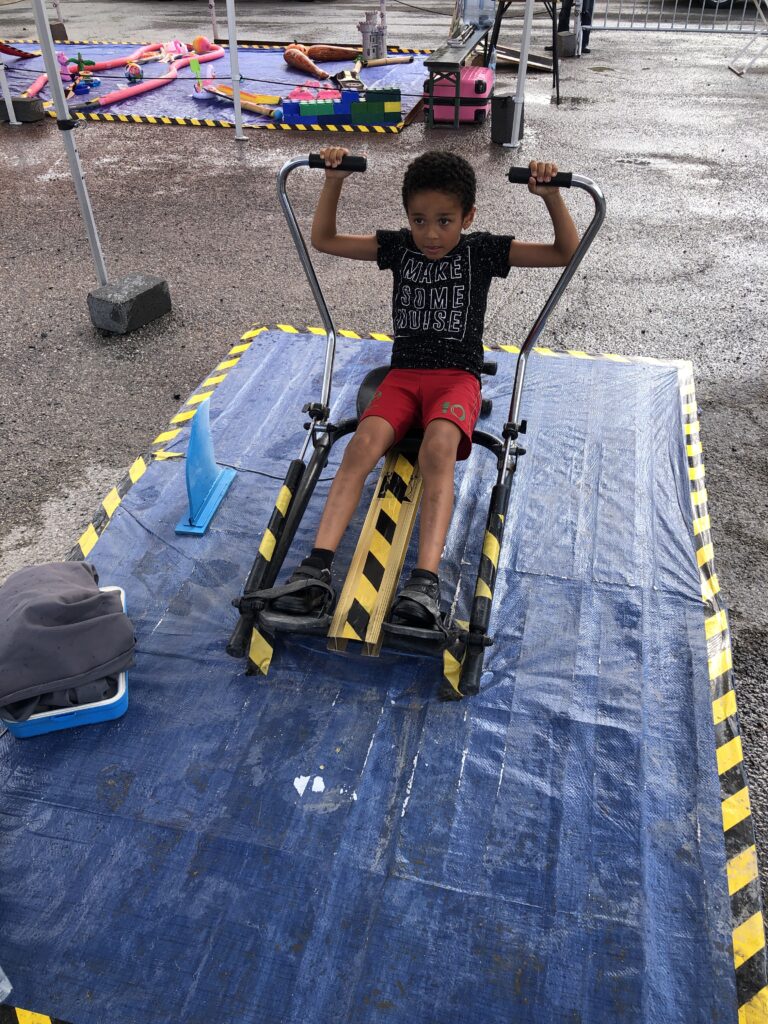 Fitness mes fesses by Guillaume Stagnaro, Nothing more than a musical disco rowing machine that follows the rhythm of your pace to speed up or slow down the sound.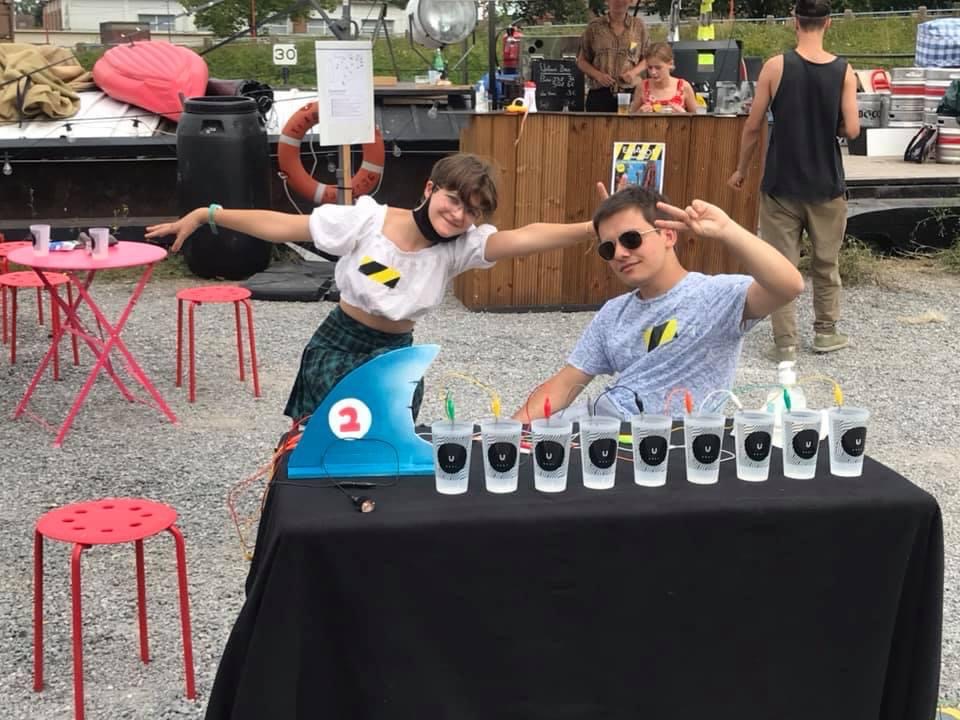 Mel'eau DiY by Clément Ricart, Since we're on the theme of water, why not make a piano with water? Dip your fingers to play the notes. This piece was made by our young intern.
Touché Coulé by Anaïs Vranesic and Martin Deknudt, Step right up, folks! Get ready to experience the thrill of a lifetime with our giant two-player battleship game, complete with megaphones for added excitement!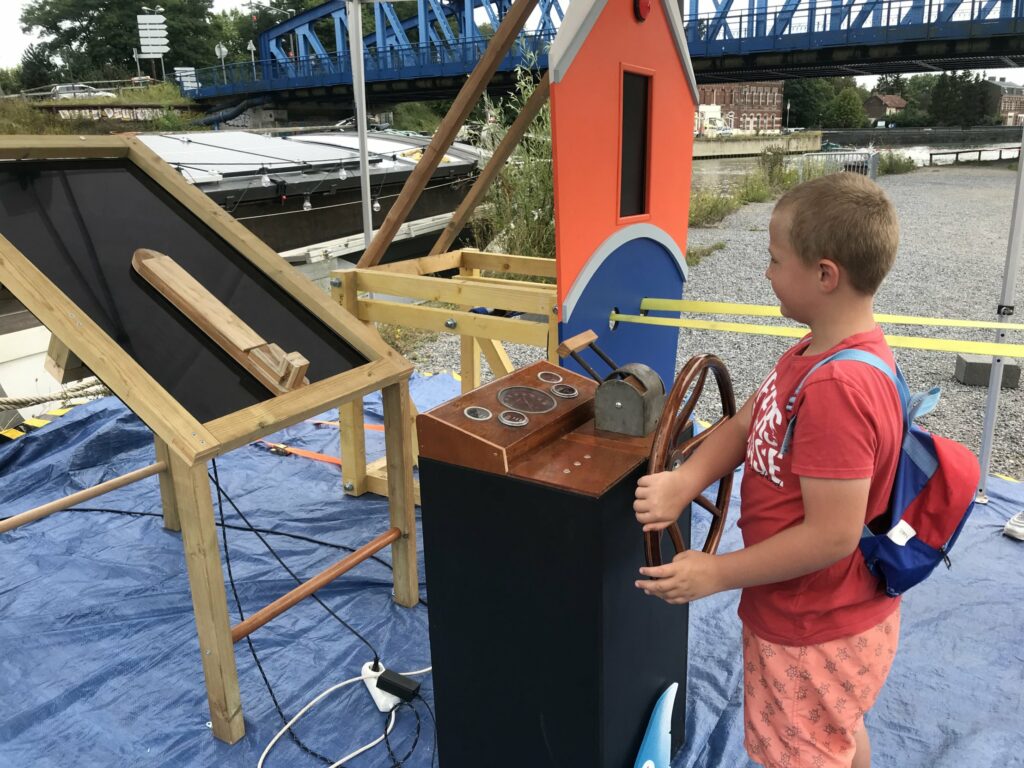 Lou by Danaël Valbert, Introducing our top-of-the-line barge navigation simulator! Get ready to experience the most realistic and immersive barge navigation training available on the market. Perfect for both novice and experienced barge operators, this simulator is a must-have for anyone looking to improve their skills and take their career to the next level. Don't wait and become a master of the waterways!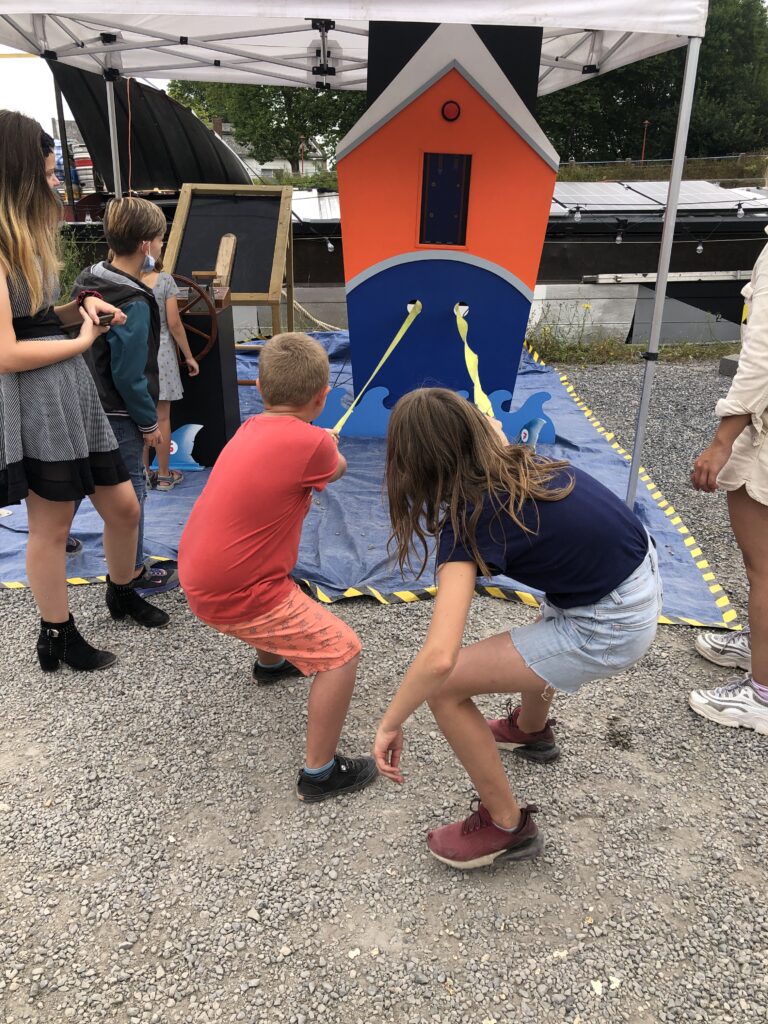 Halage à L.A by Anaïs Vranesic and Martin Deknudt, We are proud to present our state-of-the-art barge towing simulator, designed to help you perfect your skills in barge navigation and towing. Using advanced robotics and simulation technology, our simulator provides a realistic and challenging training environment that will put your skills to the test. Whether you're a seasoned professional or just starting out, our simulator is the perfect tool to take your skills to the next level. Come try it out today and see for yourself what makes our simulator stand out from the rest!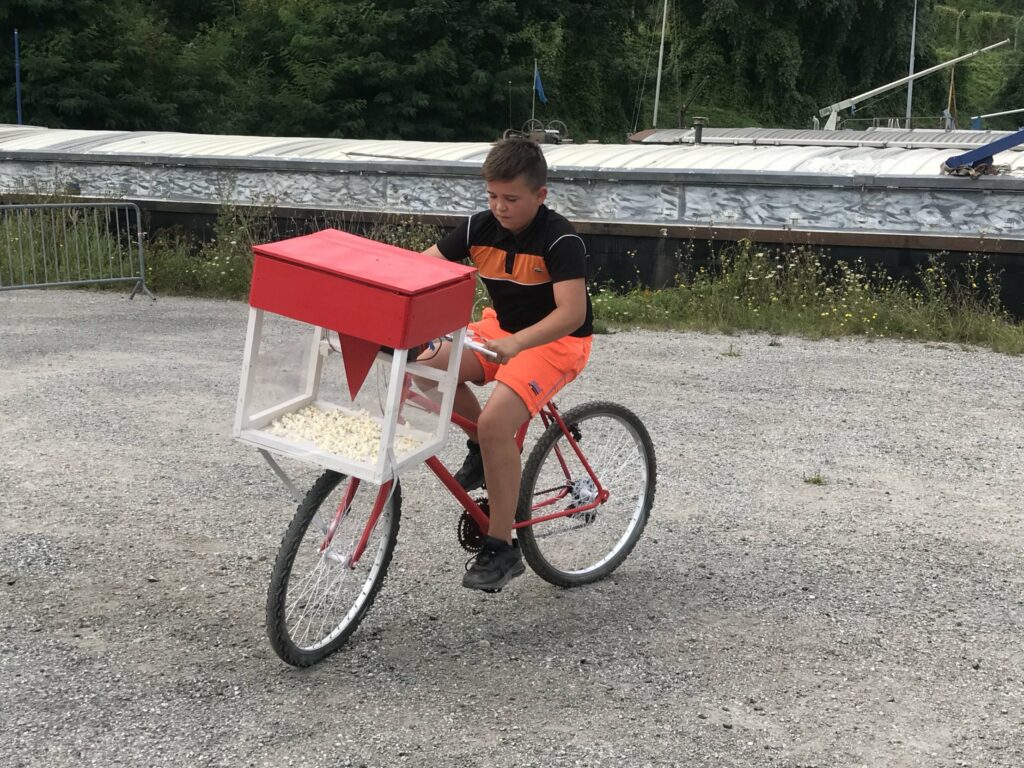 Véli Pop by Inès Koussa-Gradinego, A prototype bicycle invention for producing popcorn while pedaling.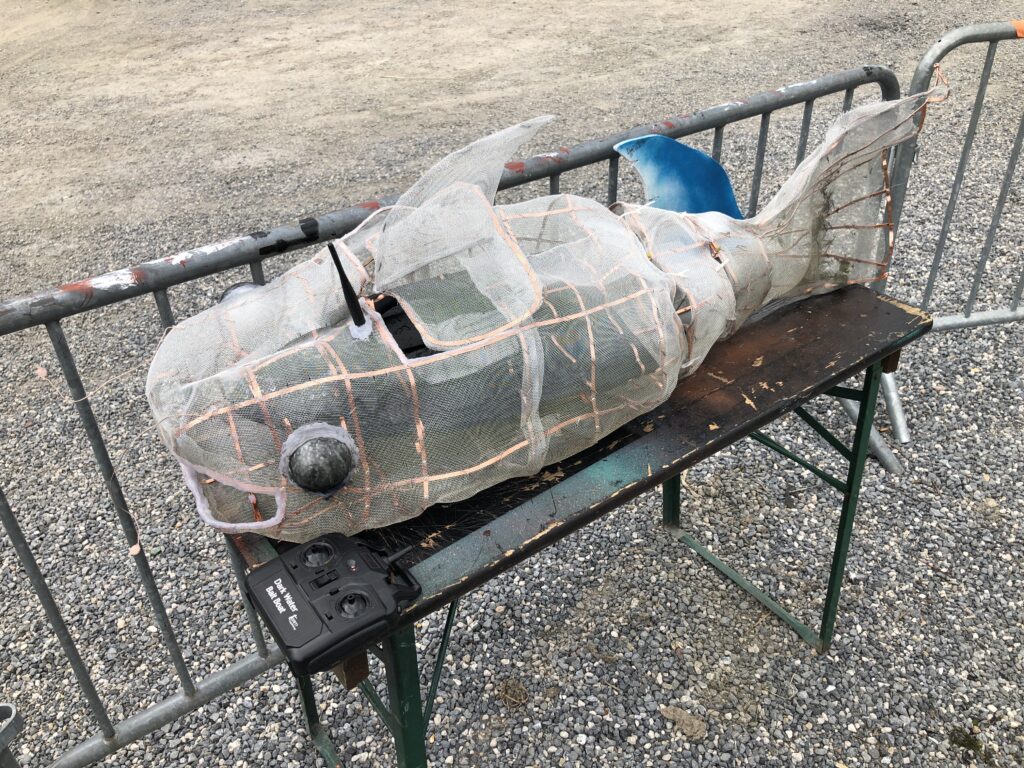 Barbus déchetus by Danaël Valbert, feast your eyes on our amazing remote-controlled garbage fish! With its sleek design and powerful motor, this fish can easily navigate through any body of water, collecting all kinds of trash and debris along the way. Perfect for cleaning up lakes, rivers, and even oceans, our garbage fish is the ultimate tool for anyone looking to make a difference in the fight against pollution.