26th February to 3rd March 2018 / Centre Culturel Franco Guinéen / Conakry – Guinea
List of guest artists : Thomas Molles, Nathalie Guimbretière, Mehdi Hadjsassi and Pierre Emm.
coordination : Eric Boulo
For one week, two groups of artists and visual artists arrived in Conakry to design and tinker with various attractions using repurposed video games, musical instruments, and other new technologies. The goal was to create a 2.0 carnival atmosphere that would be open to everyone, and more specifically to families and young people, throughout the day on Saturday, March 3, 2018 at the Franco-Guinean Cultural Center in Conakry!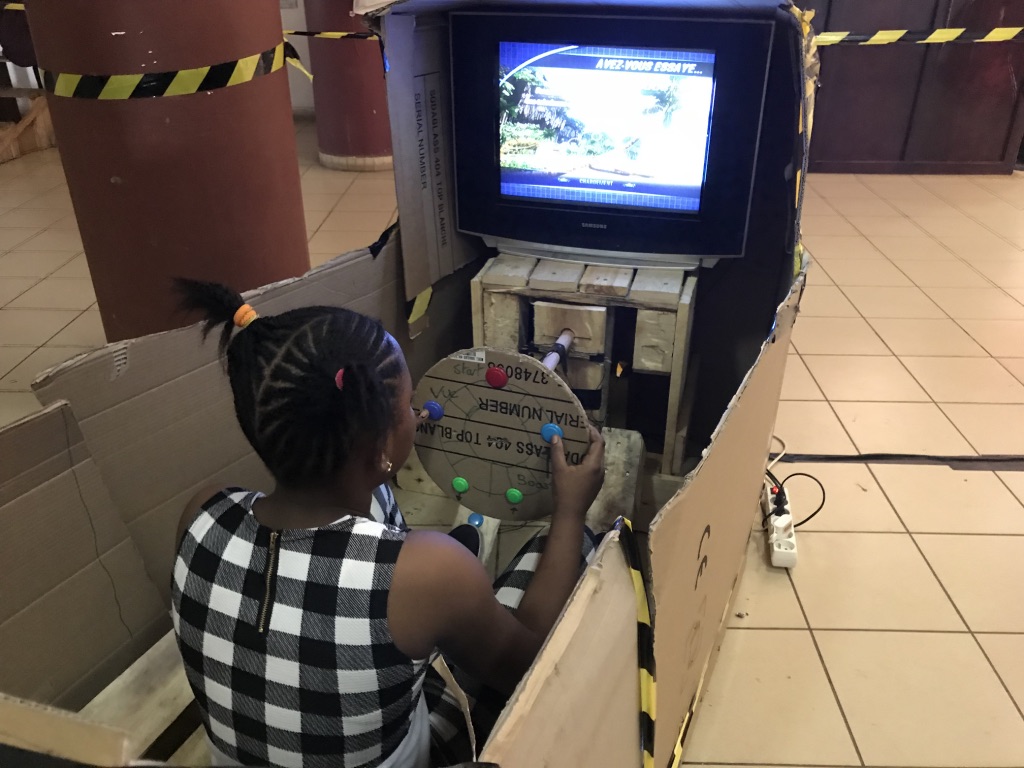 Car(ton) simulateur by Thomas Molles, Experience the thrill of a homemade racing simulator! Using just a few pallets, some cardboard, and a bit of electronics, you'll feel like you're on the track in no time.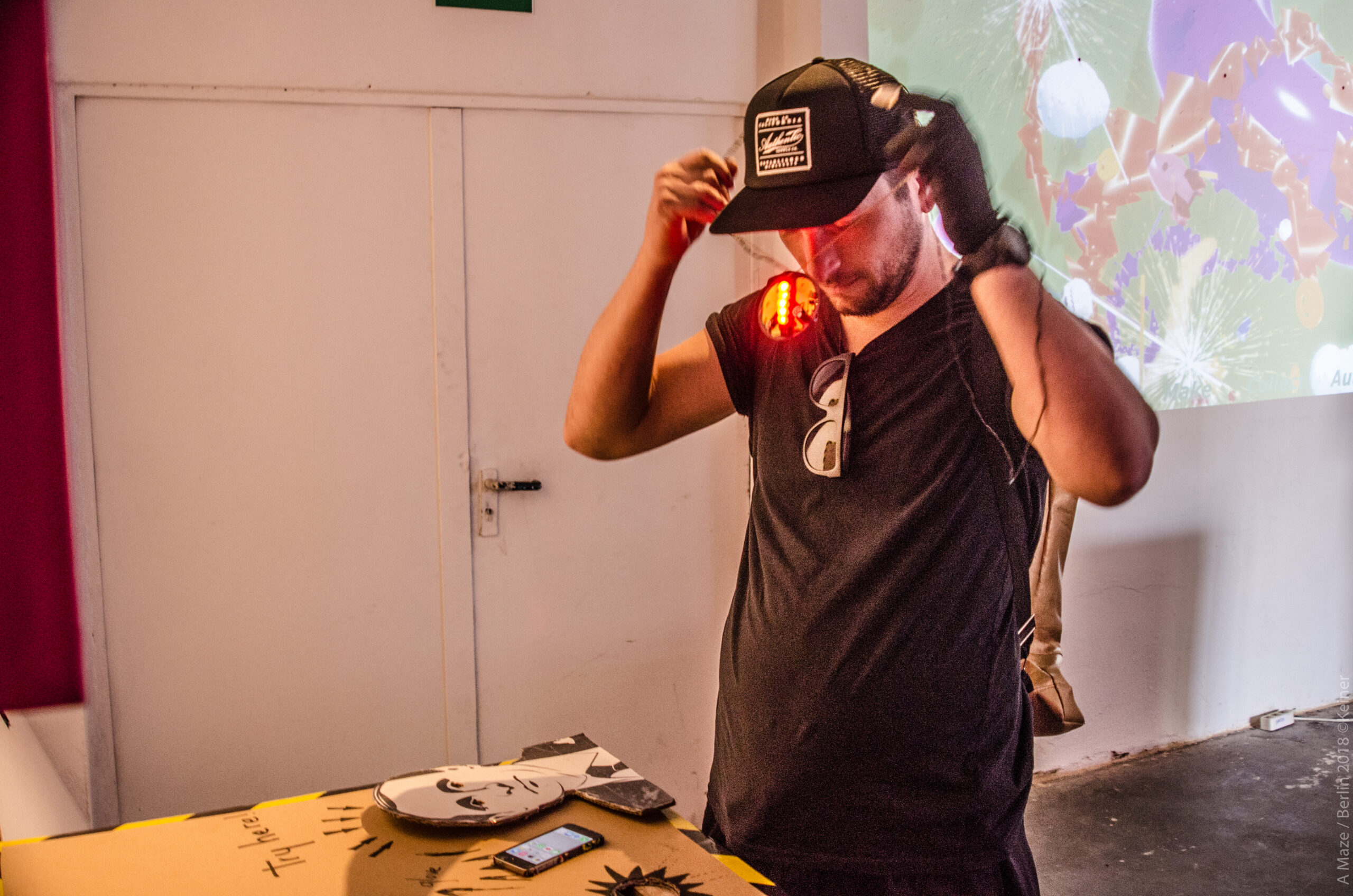 Find Me I'm Famous by Thomas Molles and Felix Figus, Put on the bling bling necklace, put your fingers in the sensor, and run to put your fingers in the eyes of the portraits. Once your 5 LEDs are lit, return to the starting point before the other player.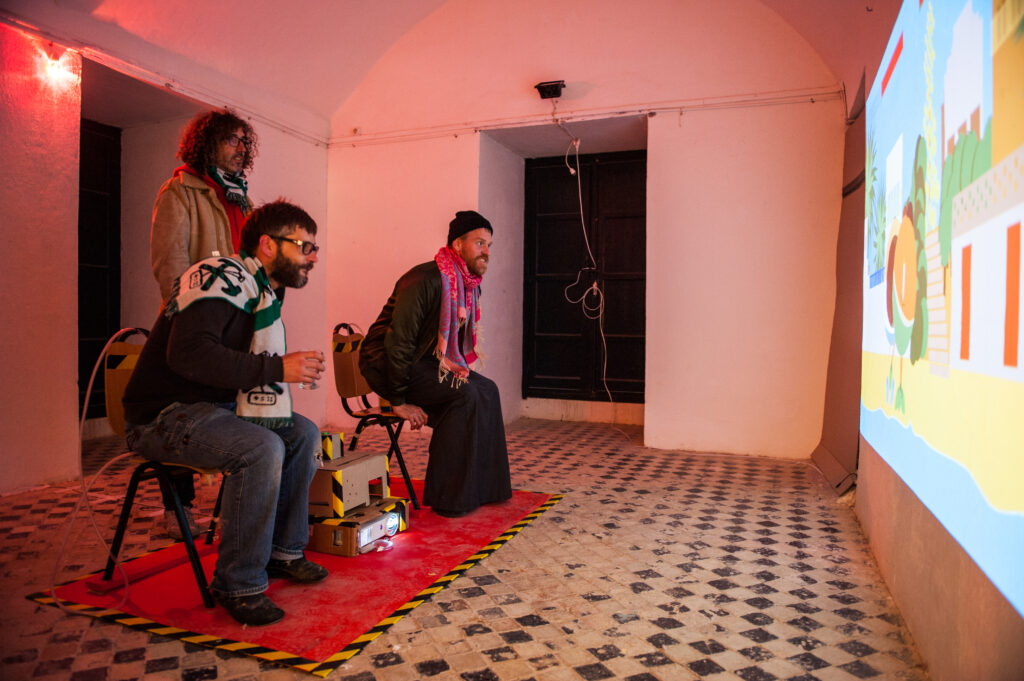 Fart Fighter by Maike Effenberg, Oussama Menchaoui, Medhi Hadj Sassi, Hanas Ghrab, Pierre Emm, and Louis Anglionin, a game that combines sound and fighting game mechanics. By removing the controller from the player's hands and forcing them to get closer to the character they're playing, Fart Fighter aims to push the limits of immersion. 
The collectif Brutpop ( Antoine Capet and David Lemoine) was also from the party to organize a workshop around local music instrument.