2nd to 16th December 2014 / CAFA / Beijing – China
Workshop Leads by Antonin Fourneau and Douglas Edric Stanley assisted by Linekernel and Robin Moretti.
Coordination: Cheng-Liang Wang and Julie Karsenty.
Students: Li Hui Hui, Ou Yang, Hou Zhen Long, Huang Wei Jun, Sun Yuan-Yuan, Liuliming, Jiang Jiemin, Chen Siqi and Chen Chao.
In early December, a workshop for ENIAROF was held at the Central Academy of Fine Arts in Beijing. The event was organized by Antonin Fourneau, Douglas Edric Stanley, Cheng-Liang Wang, and Julie Karsenty, with assistance from Linekernel and Robin Moretti. The workshop was funded by France-China 50, which celebrated 50 years of diplomatic relations between the two countries, the Central Academy of Fine Arts, and the Aix-en-Provence School of Arts.
As with previous workshops, the ENIAROF game was played using a card-game method developed by Antonin Fourneau and Douglas Edric Stanley (see The Card Players, CAN). Each team in the workshop was given eight cards and used them to develop proposals that were built within the remaining week of the workshop.
Therefore, 4 proposals emerged from this workshop and were subsequently exhibited for about ten days, featuring: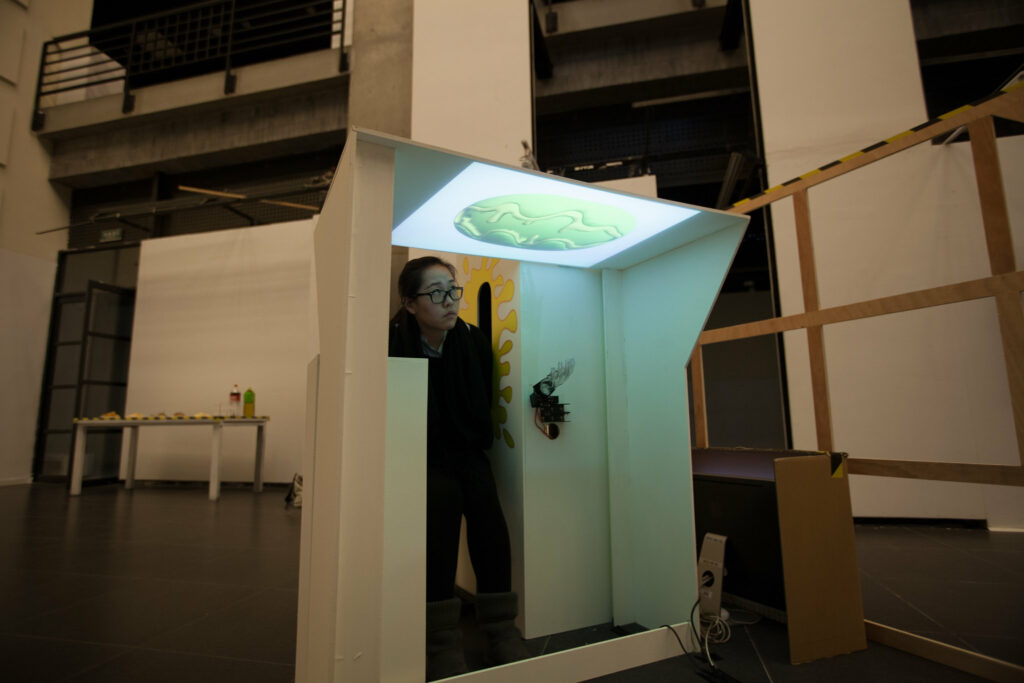 Magic beurre by Huang Wei Jun, Sun Yuan-Yuan and Liuliming, An attraction where you immerse your left arm into a hole and control a prosthetic arm using your right arm. While doing so, you have to navigate through a labyrinth that you can only see through a mirror held by the robotic hand.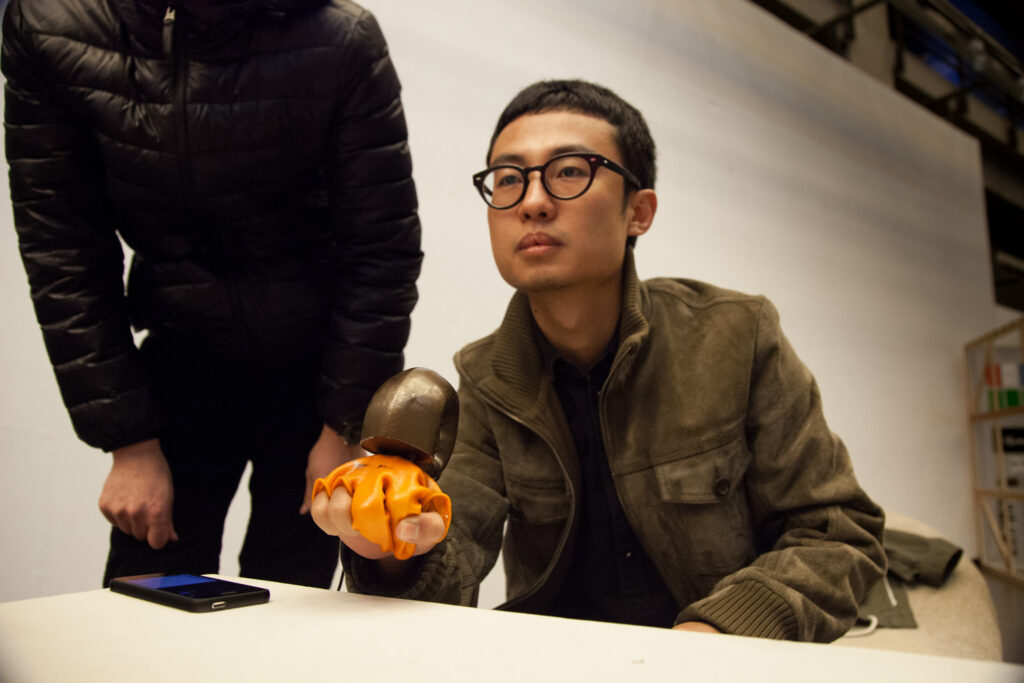 Snail run by Li Hui Hui, Ou Yang and Hou Zhen Long, Imagine a world where computer mice never existed, but instead, computer snails were used. Can you picture it? Now, on top of that, imagine that the most famous game in this world is Snail Run, a first-person snail-vision game that combines elements of cooking and Metal Gear Solid.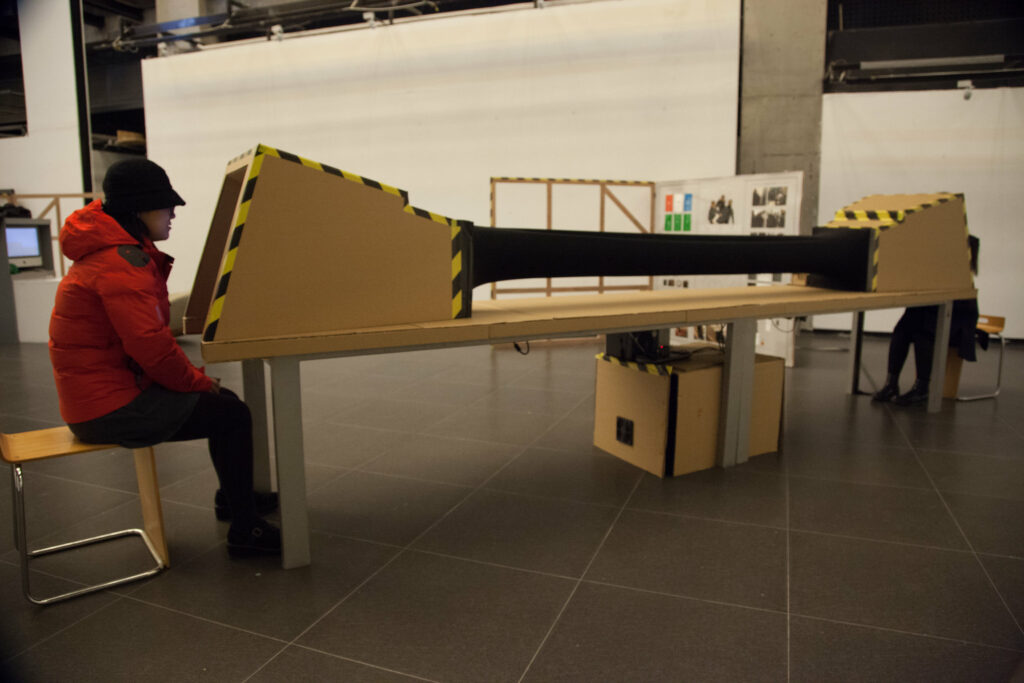 Hole in Space by Jiang Jiemin, Chen Siqi and Chen Chao, This is a two-player cooperative game where one player can see the game and has to instruct the other player to press the jump or crouch button. However, the players are far apart from each other, and the player on the other side can only hear the sound waves generated by the player facing the game. It's up to the distant player to try to understand if the sound wave resembles the "crouch" instruction or rather "jump".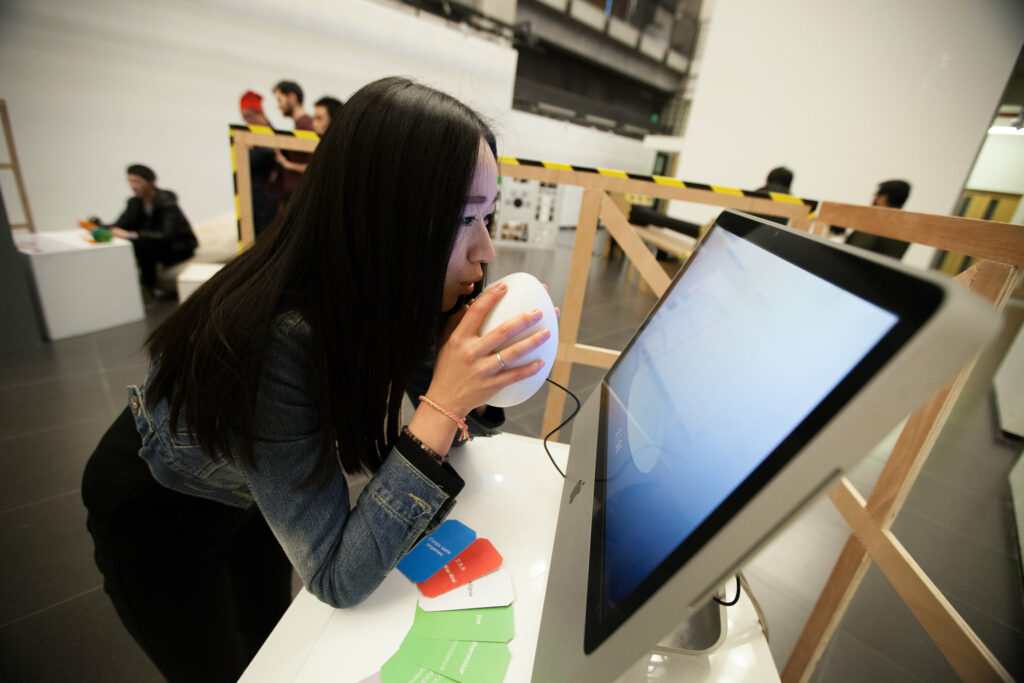 Heat the egg by Douglas Edric Stanley, Antonin Fourneau, Chengliang Wang, Robin Moretti and Linekernel, A Cronenbergian game was conceived by the teaching team during an Eniarof card drawing session over a meal. The result was a game where the objective is to blow into the "hole" of an egg to warm it up and make it hatch as many human limbs as possible, which squirm around on a plate without overturning it.
We also displayed a small version of the Speculative design gallery and some vidéos of the process of the workshop in the exhibition.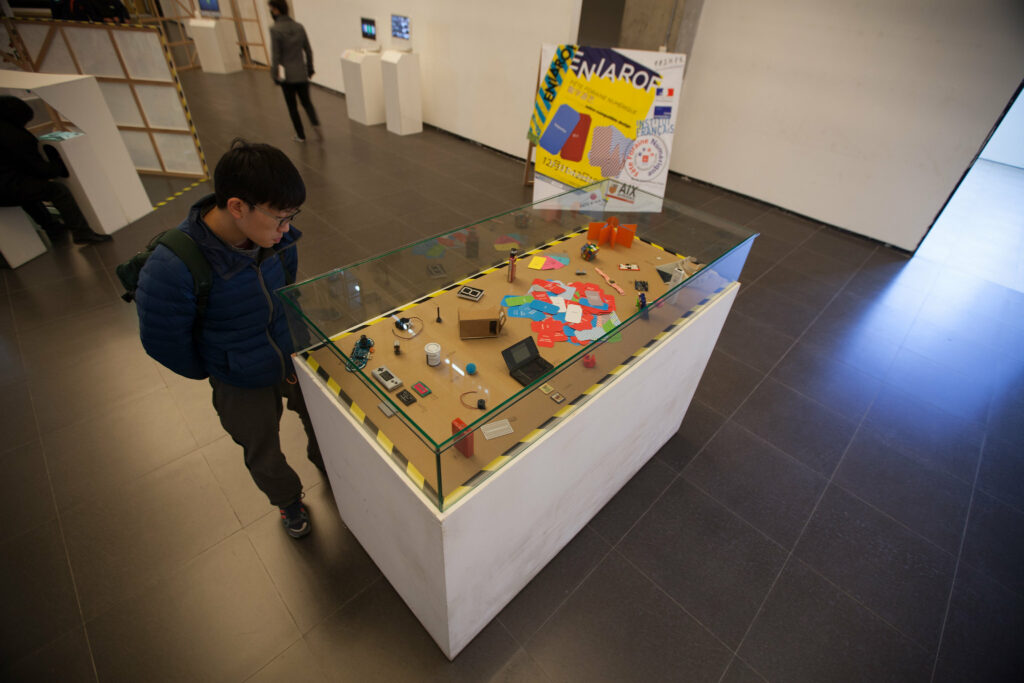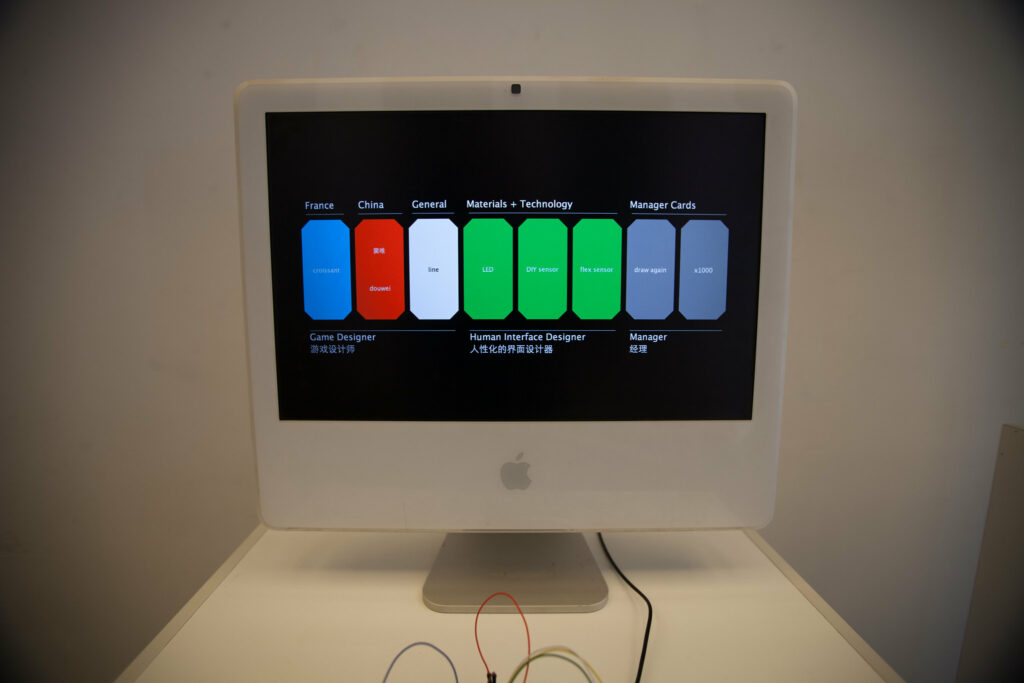 more details about the workshop and exhibition here